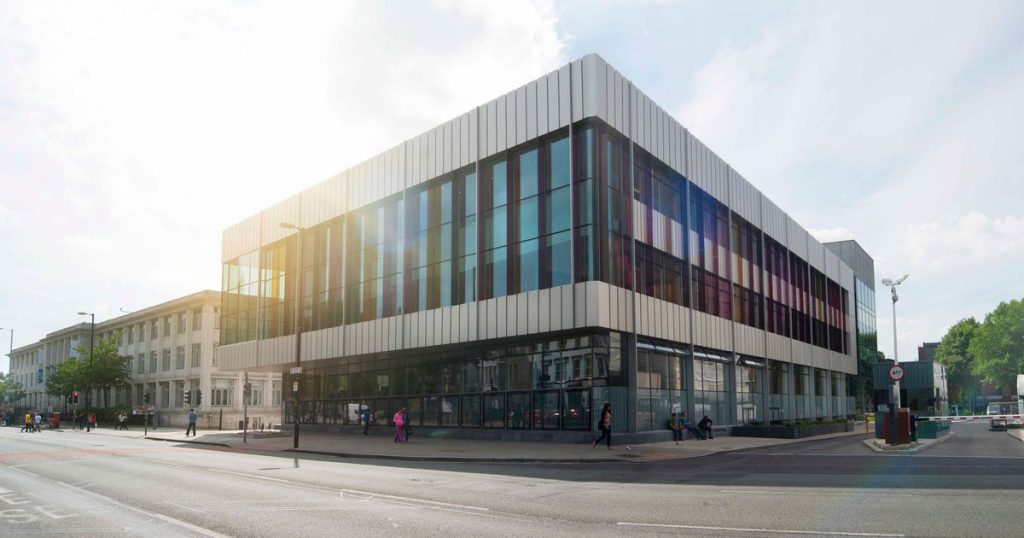 A week in the life of an academic library marketing manager
What do you actually do all day when you're a marketing manager in an academic library? Read on!
Monday
Today's focus is new recruits and team activity. After a six month gap, our new Internal Communications and Engagement Officer joins us next week (huge thanks to Caroline B for keeping our core channels on track!). I'll spend some time this morning on induction planning and agreeing the priority campaigns for Krystyna to focus on. It's an exciting time to join the Library with our new Librarian, Christopher Pressler, arriving in February and the University's new Registrar, Secretary and Chief Operating Officer, Patrick Hackett two months in to post.
This afternoon I'll work on a presentation I'm delivering with my colleague Michael at a conference at the end of November. We'll be sharing our expertise on working with a market research agency to deliver insight on student engagement and satisfaction with the Library, something we've been doing since 2013. I'm really excited about the conference, Michael is an absolute data wizard and it'll be fun to co-present with him.
Tuesday
I'm leading on the Library's new Strategic Learning and Development Plan with our Head of Planning and Professional Services. So far, we've reviewed what we offer, considered what's missing and what prevents staff from taking up opportunities and agreed how managers can support staff in their learning and development. Today I'll work out next steps, what we've learnt so far and how that influences our learning and development offer in the future. I'm working closely with the University's Staff Learning and Development Team and the Library's Staff Managers Forum to bring about these changes. Working collaboratively is one of the things I enjoy most about my job. I know I don't have all the answers and love being able to bring all good ideas to life, whether they're mine or not.
Wednesday
I started the day by being inspired by the University's Learning and Development toolkit and their article on skip-level meetings. This is when a senior manager catches up with an employee from a lower-level team without their boss present. I think we're pretty good at this in the Library as we frequently work in project teams and take direction from a whole range of people we may not have worked with before. As well as improving communication (which is always top of my list) skip-level meetings give you access to different viewpoints, and by welcoming fresh perspectives regardless of role, you get to hear ideas that otherwise may not be heard. Excellent.
The rest of the day was busy catching up with colleagues on a whole range of activity, from commissioning a re-print of The John Rylands Library visitor map to discussing the brand refresh for our Exam Extra campaign which runs in January and May each year.
Highlight of the day though was the lunchtime meeting of Library choir. We are very lucky to have our own choirmaster, aka Ian Gifford, our Digital Library Applications Manager. Today we began rehearsing for the University staff carol concert which we've performed at for the last few years and is a real highlight of the Christmas calendar.
Thursday
The Library's 'Five Ways of Working' drive our forward thinking culture. We identified the values of Responsibility, Openness, Support, Inclusion and Empowerment as being crucial to our success as an organisation. I'm excited that Library staff will get the chance to demonstrate working in this way at our all-staff meetings in December which will have the theme of celebrating success. We've asked each division to produce a 90 second video showcasing the activity they are most proud of over the last 12 months. At our marketing team meeting we discussed ideas for our video which will be produced jointly with Customer Services. So many good ideas and so many creative styles to consider, I don't know how we'll decide on the final content! I'm known for being, ahem, quite competitive, so obviously I'd like our video to be amazing.
Today I attended the November all-staff meeting where Liza Leonard, who leads on retail for The John Rylands Library, gave a whistle stop tour of how the Rylands shop has developed over the last five years. It was fascinating to learn in more detail how the shop runs and how decisions are made on what to stock. Fantastic job Liza, and I loved the challenge of guessing the most popular items!
Friday
Our team digital plan is at the 12 month review stage so this morning I worked with our digital specialists to consider what we've achieved over the last year and what our focus will be for 2019. We agreed that our three core areas will be web governance, digital communications strategy evaluation and digital touchpoints plan. These three projects are already underway to some extent which means we can keep steering in this direction and also have capacity to schedule in other web and digital activity to support operational plans across the Library.
The final task of the week is to review the budget, which I do on a quarterly basis. Each summer I forecast costs for each of our major campaigns to help keep spend on track. It's a flexible forecast though so if we want to try something new we can, juggling the allocated spend across the campaigns to free up some cash.
So, any surprises? Or what you were expecting? If you're interested to learn more, drop me a line at michelle.sharples@manchester.ac.uk
Michelle Sharples, Marketing and Communications Manager
@uomlib_michelle