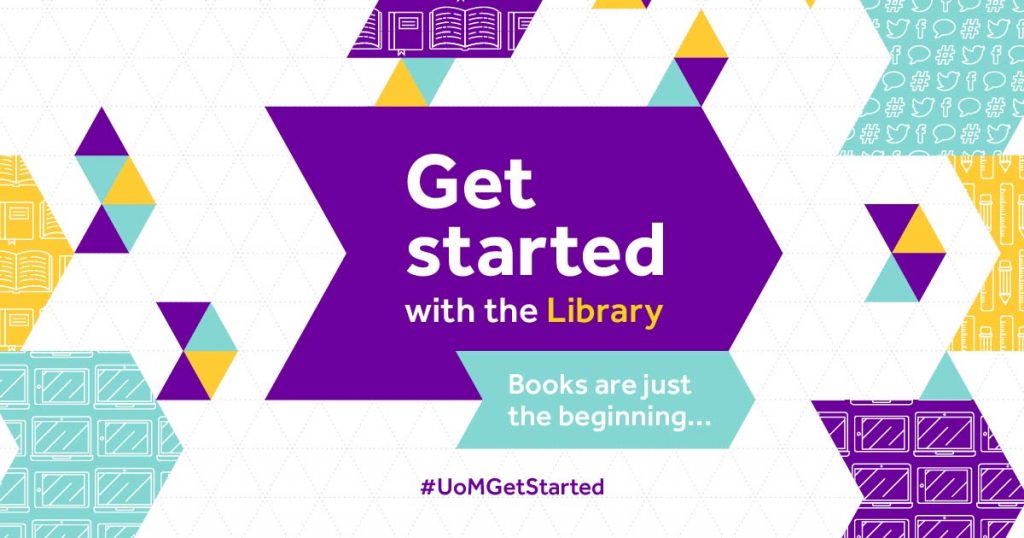 The lifecycle of a Library marketing campaign
Get Started is our flagship campaign, welcoming new and returning students to the Library at the start of each academic year. We run Get Started annually, but refine it each time based on insights gained from an in-depth evaluation process.
Read on to find out what we did and what we learned in September 2018.
How did we evaluate Get Started?
We used several different evaluation methods to measure the success and assess the impact of Get Started. These included:
Student feedback gathered from iPad surveys and our new digital feedback kiosks
Staff feedback gathered via a weekly email survey
Google Analytics analysis of key areas of the website
Social media analytics
Library entrance statistics and occupancy figures
What did we learn?
Keep it short, keep it simple
In 2016 and 2017, Get Started ran for seven weeks. We aimed to avoid information overload by changing our key messages each week, but evaluation showed that student engagement dropped off halfway through the campaign. In response, we shortened Get Started to three weeks this year. We simplified our key messages by clustering them around distinct core themes ('Find', 'Use' and 'Ask'), and delivered them consistently across all our channels.
This was the right decision. Our 2018 evaluation showed that students are keener to visit the Library in their first three weeks at University than ever before. During this year's campaign, our Library entrance and occupancy figures increased to the highest level in three years.
Students don't just want books
We analysed various data sources to build a bigger picture of how Get Started performed this year. This showed us that students have specific requirements from the Library during the first weeks of term. While our Library entrance and occupancy numbers increased this year, our book loans decreased. This suggests that students are coming to the Library to find out about our services, study spaces and facilities, rather than to get books and resources.
Interestingly, we also saw a spike in interest in the e-books section of our website during Get Started, indicating our students are increasingly interested in accessing material online.
Customers love learning from our staff
Last year, we launched daily drop-in sessions for new students as part of Get Started. The sessions, called 'Get Started Anytime', give students a quick, easy, one-to-one introduction to using the Library from a member of our Customer Services team. Based on positive feedback in 2017, we expanded the offer to all site libraries this year and asked for feedback at the sessions. 85% of attendees said the drop-in was 'very useful' this year. This corresponds to another student survey we did about communications preferences, which showed us that students most like to learn about the Library through face-to-face interaction with our staff. Get Started Anytime clearly fulfils an important need by giving students the chance to learn new skills from a friendly expert in an accessible, easy way.
IT support is essential
Staff told us via our feedback survey that a high volume of customer enquiries were around basic IT information, such as how to access a Library account, how to log on to a PC and how to use printers. Although IT support is a prominent message during Get Started, we'll create more specific information to support this demand next year.
Students search for exactly what they want online
In 2017, our Google Analytics analysis showed us that students often searched for specific information before landing on a relevant page on the Library's website – for example, a specific site library's opening hours, or how to borrow a book. This year, we featured banners linking to the Get Started homepage on all pages that related to our key campaign messages, and traffic to the Get Started homepage increased by 18%.
Strong social media engagement gives us an opportunity
Engagement with our social media content was strong, but few customers followed links through to the website for more information. Next year, we will use social media creatively to deliver key information directly on our channels, rather than refer followers to the website.
Lydia Onyett, Marketing And Communications Officer
@lydiaonyett
Michael Douglas, Data & Research Coordinator
@uomlib_michael