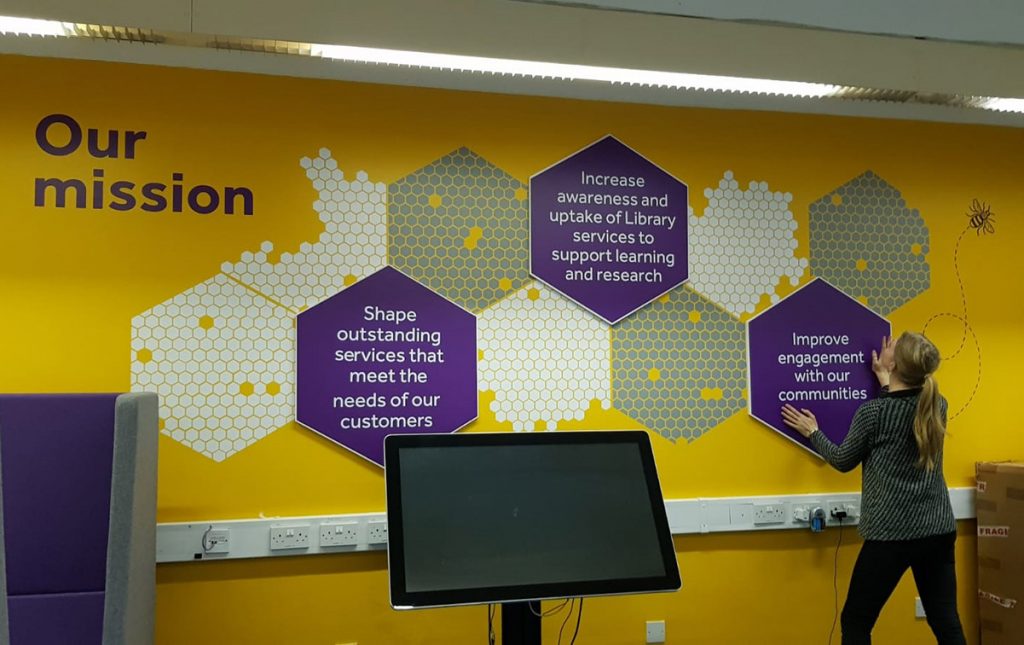 Paving the way for a memorable year
Between welcoming our students back from their festive break, forging ahead with preparations for a new exhibition at The John Rylands Library and getting stuck into all of the other big plans we'd been busy laying the foundations for in 2018, Christmas already seems like a lifetime ago. Despite the busy start to the new year, the team thought it would be a good idea to take a pause and think about what we can do to ensure that the next 12 months are as successful and as memorable as the previous 12 months. Here are some of our team aims for 2019:
Be ambitious
We're very lucky to work in an organisation where we're actively encouraged to test new channels and approaches without fear of failure. This is so important as without ongoing innovation and experimentation, our marketing remains at the risk of producing stagnant results. Throughout 2019 we'll test out more bold new ideas (backed by intelligent data) and apply learning from our successes. 
Be purposeful
We want to be ensure that everything we do is purposeful and that means always asking ourselves 'why are we doing this?' Looking at what we want to achieve before we start is vital; how we get to that goal is the strategy – and it can change along the way. We'll always ask: Who is our audience? What are the key messages? How do we measure success? We've recently had new branding in our office as a constant reminder to question everything.
Be user-centric
Fabulous content is great. But if it doesn't feel relevant to the user, then there's little point. This year, we plan to work more closely than ever with our Customer Services colleagues. Every day they think about what matters to the student. By sharing their mindset – and by checking content and generating it in collaboration with our own Student Team of working students – we know that what we produce will always matter.
Be data driven
Being data-driven will continue to be a big focus for us throughout 2019. It's crucial to use a variety of different sources of data and feedback to ensure we are making the right decisions, based on evidence, and that provide the most useful and strategic outcomes. We'll be considering how we can improve data quality, make information easier to access and visually represent data in a way that is even more understandable and beneficial to our staff (all guided by the steady hand of our data wizard Michael)
Be recognised
In 2019 we'll take time to reflect on our achievements and dip our toes in to the awards arena. So many campaigns, so many awards, how will we choose? Let's hope the judges think we are worthy – we'll be sure to share news of our success!
Don't forget ourselves
We're proud of our supportive office culture but, as a busy team juggling multiple projects, life can get stressful! That's why it's important not to forget about our own wellbeing. This year we're going to be more conscious of how we maintain healthy work/life balances and encourage each other to take lunch breaks and meetings outside of the usual office space. We're promoting flexible working from other sites, avoiding emails outside of office hours and aiming to always have open, honest and clear dialogue with one another. Oh yeah, and more fruit, less cake in the office.
We'd love to hear about how your team are paving the way for a successful year. Comments below 🙂