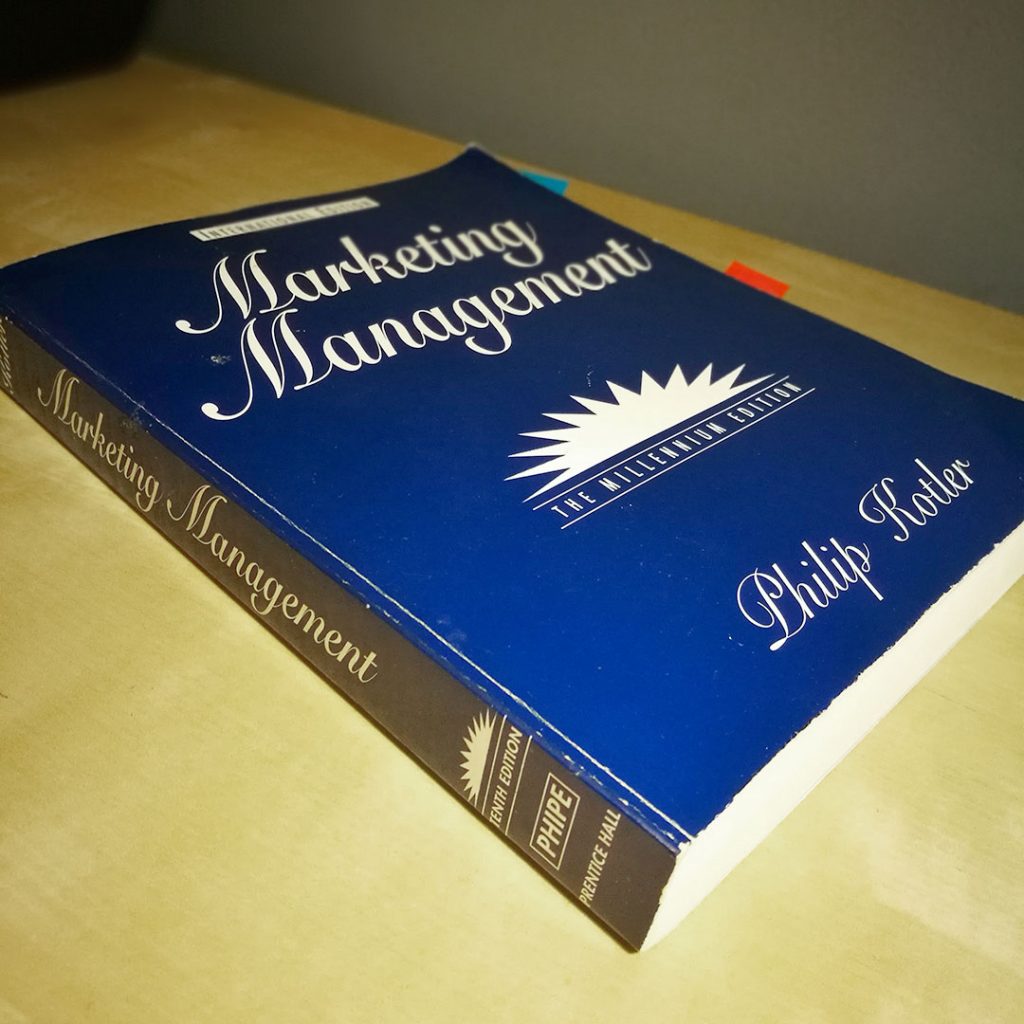 The more things change, the more they stay the same
Like many marketers, I have a copy of Philip Kotler's "Marketing Management" on a bookshelf at home. In my case, and showing my age somewhat, it is the Millennium edition. So it felt like stepping back in time when I decided to dust off the old faithful and renew our acquaintance on the train.
In the preface, Kotler compares marketing in 1999 with that in 1967 when the first edition was written. He points out that in 1967 "marketing was a far simpler subject". Looking back now, I think that marketing in 1999 was a far simpler subject than today, too.
But it got me thinking; in some ways everything in marketing has changed over the last two decades, but in others, it is exactly the same. And here at The University of Manchester Library, one of the great university libraries of the world, the key to that is marketing's role in putting customers at the centre of what we do.
We use our customer focus to shape outstanding services that meet their needs and engage with them in a purposeful way to increase awareness of the services that will support their learning, research and experiences.
Agile campaigns
Tactically, our marketing campaigns now bear no relation to the campaigns I managed around Y2K (remember that?). Back then, data-driven direct mail and telemarketing were replacing press, outdoor and TV – cheaper, more responsive and most importantly more measurable.
Now our campaigns are digital-first, integrating the most relevant channels based on clear objectives, well defined target audiences and desired outcomes.
And the opportunities provided by these new channels are exciting for the exact same reasons – they're quicker and more agile in delivery, more cost-effective, and our ability to harness data to target, measure and improve performance is enormous.
But there's still a place for analogue channels, such as traditional face-to-face opportunities and word-of-mouth.
Delighting our customers
Intelligent marketing in 2019 happens at a pace that would have been unimaginable in 1999, let alone 1967. We can now get up-to-the-minute data that can help us flexibly adapt and enhance a campaign to meet customer and strategic needs on the fly.
The marketing team here in the Library is agile. No-one, including me, has their own office or desk. Each day we work where it's best to do so – next to the colleagues we are collaborating with that day, in the marketing department or in another building, with another team or remotely.
In my edition of "Marketing Management" Kotler says "it is no longer enough to satisfy your customers. You must delight them". In 2019, this is truer than ever.
We welcome over three million students, researchers and visitors per year, but are we delighting them? Our data says we often are, but our users tell us that they can't always find a study space when they need it, they can't always access the books they need for their course, there isn't always somewhere to plug in their laptop, the toilets aren't up to the standard they expect and the behaviour of other users affects their ability to work.
Data Driven Marketing
So as marketers, it is our job to advocate for our customers – integrating marketing, communications and customer services to ensure that users of the third-largest university library system in Britain after Oxford and Cambridge are delighted by their experience and that the plans for our multi-million pound redevelopment deliver on their needs.
And we plan and deliver campaigns like Get Started, Exam Extra, Books on the Move and Library Life in a targeted way, based on robust data and feedback, to help our users have the best experience possible and ultimately support them to achieve their goals.
Marketing tactics are unrecognisable from 20 years ago, and in ten years will be unimaginable to us now. But putting customers at the centre of what we do and engaging with them in the ways they want us to will continue to be the bedrock of our marketing.
Steve Winterson, Head of Marketing, Communications and Customer Services
@Steve_Engage