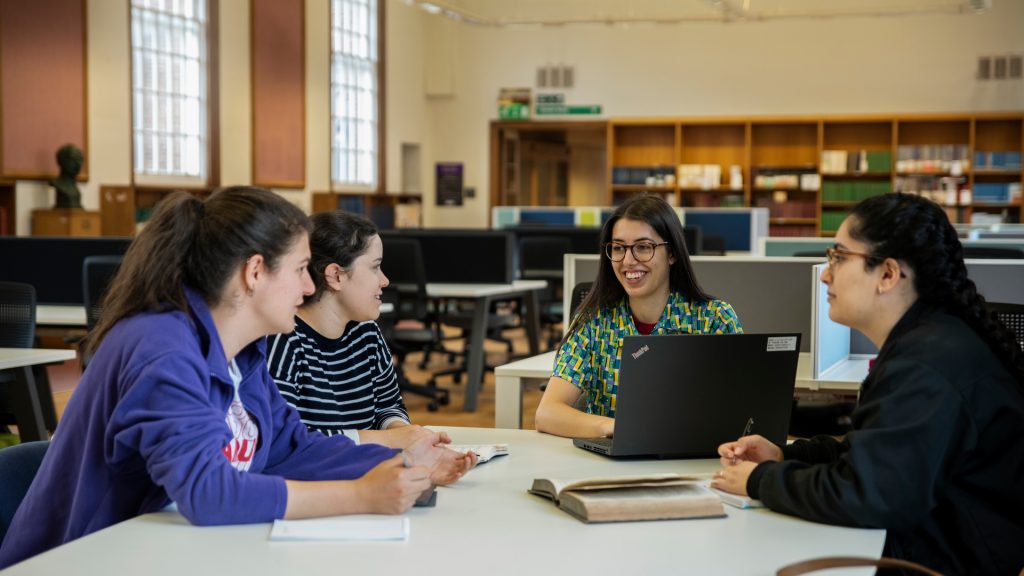 A picture tells a thousand words: a student's-eye view of the Library
Here in the Library Strategic Marketing Team we're always thinking of different ways we can help promote and improve our services. As the team's Data & Research Coordinator it's part of my job to gather data and feedback in different ways to shape and influence this work strategically with tangible evidence.
Surveying library users
The Library Life Pulse is an annual survey that we've run with the help of the research agency AlterLine for the last 3 years. The survey results have lots of interesting quantitative data, which allows us to look at wider measures and compare our results from previous years. A few examples of these measures include:
Overall satisfaction scores – "Overall, how satisfied are you with your University Library?"
A net promoter score (to gauge how many promoters, detractors and indifferent responders we have)
Awareness, satisfaction and use of our Services and Staff
The Library's impact on wider University Experience
Visual impact
Sometimes though a picture can just make that extra impact – particularly when presenting results to other colleagues and stakeholders.
One of the additional tasks of the survey is for a respondent to take a photo of something they love and something they hate in the Library, and submit it with a caption. What I love about this task is how direct and easy it makes it for our students to let us know what they really think about our libraries.
Having a visual can be that extra piece of qualitative feedback that really contextualises and personalises the wider results. It allow us to really see what our students love (and don't love!) about our spaces and Library services, and what changes and improvements we can make.
Examples of feedback
Below I've brought together a selection of different entries, the Good, the Bad and the Ugly:
The Good: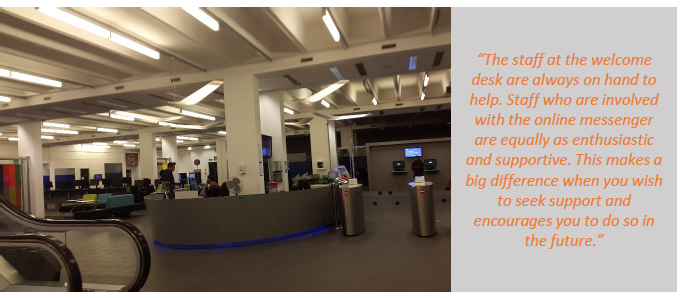 The Bad: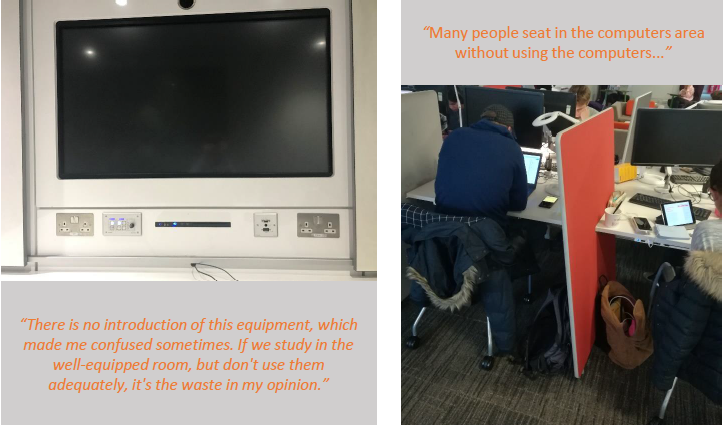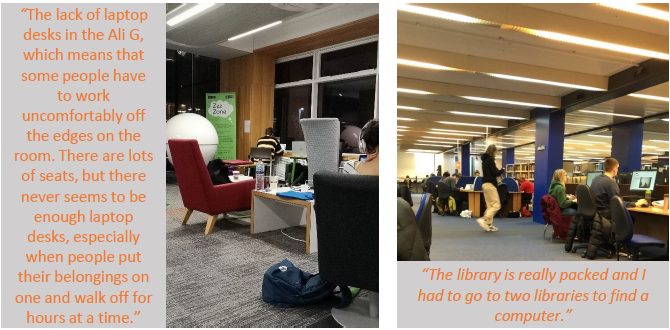 The Ugly: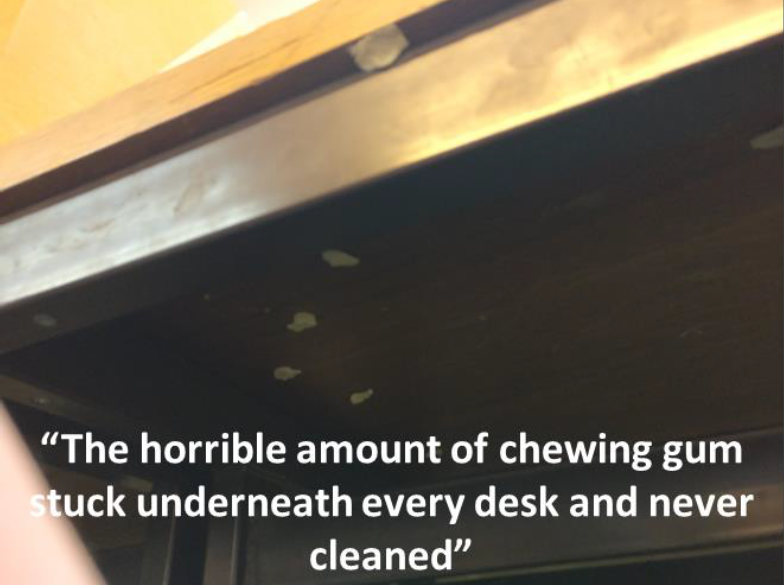 As you can see, there's a wide range of responses here and a good way to keep us on our toes and avoid complacency!
Acting on insights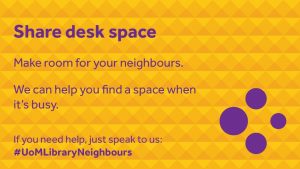 Based off these results we've deep cleaned the Library facilities in Main Library and AGLC, and introduced our Library Neighbours campaign to encourage students to use share study spaces and promote good behaviour within our Library community, as well as other actions. It will be great to evaluate the impact of this campaign in the future and communicate to students what changes we've made on their behalf.
Michael Douglas, Data & Research Coordinator
@uomlib_michael