About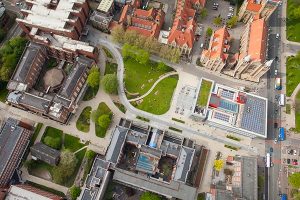 Welcome to The University of Manchester Library Marketing and Communications Blog.
We'll be using this blog to share our experience of managing marketing and communications for The University of Manchester Library – one of the best-resourced academic libraries in the country.
We also manage marketing activity for The John Rylands Library – a thriving visitor attraction in the heart of Manchester housing some of the world's finest collections of rare books and manuscripts.
Whether you're an education marketer, a lover of libraries or are just curious about life behind the scenes in a busy library marcomms team, we hope that we can bring you useful, inspiring and fun content about all things library marketing related. We'd love to hear your thoughts, comments and opinions on the blog so do get in touch.