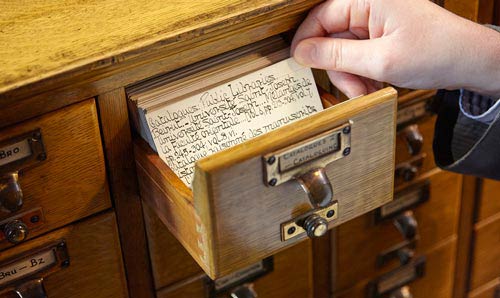 HSTM Collections at our University Library: new accessions
This is a list of new accessions, archives and books, in History of Science, Technology and Medicine, at the University of Manchester Library. The usual terms and conditions apply: uncatalogued and/or unconserved material may not be immediately available, so if you are interested, please contact the University Archivist James Peters or Steven Hartshorne, the curator in charge of HSTM rare books about this in advance. You can find their contact details here.
Archives
Maurice Copisarow Papers
Copisarow (1889-1959) was a researcher in chemistry at the University of Manchester in the early 20th century, who worked with Weizmann and Lapworth. His papers include copies of his research publications, correspondence (including letters from W L Bragg, A Lapworth, Rutherford, R Robinson) and photographs.
Douglas Wilson Notebooks
An apparently complete set of lecture notes for University of Manchester B.Sc. Zoology, 1923-1926.
Andrew Booth Memoir
Unpublished memoir of pioneering computer scientist Andrew Booth (1918-2009),  "Rogue Elephant: Memories of a Computer Pioneer", compiled in the early 2000s.
Hudson-Watt Papers
An accrual to an existing collection. John Newton Hudson (1897-1969) was a general practitioner, and his papers include military service papers (1914-1918) and professional papers from time as a GP in Croydon. The latter include records of the Croydon Local Medical Emergency Committee (1939-1945). The archive appears valuable for details it provides on GP practice – an area where our existing collections are weak.
Fred Stratton Papers
Papers of Fred Stratton (1913-2001), professor of human serology at the University of Manchester, 1977-1979, and an expert on blood transfusion medicine. A medium-sized collection of professional and academic papers. The Stratton papers complement our archive of John Wilkinson, a leading haematologist active in Manchester from the 1930s to 1970s.
Derek Jackson Papers
Papers of Professor (John) Derek Jackson (1934-2022) primarily relating to his research on Osborne Reynolds, including an unpublished and incomplete biography. The collection includes a number of photographs of the VUM department of engineering and several printed books.
Joan and John Travis Papers
Joan and John Travis were computer programmers at Ferranti Ltd., and later ICT/ICL, from 1953 to 1989; their papers include original documents on the  development of the Pegasus computer.
Schuster Photo Album
Photo album with 20 B & W photographs. These show the Physics Building (Rutherford Building) around the time it opened in 1900. The album is believed to have been Arthur Schuster's personal copy. The album shows areas of the Physics building which don't appear to be available elsewhere. 
Forthcoming:
Jodrell Bank Observatory Archive
An accrual of JBO archive is expected to arrive at the Library shortly. This comprises 20 cartons (approx. 7 li.m.), with an emphasis on research work undertaken at the Observatory in the 1970s and 1980s. It includes papers of Sir Francis Graham Smith, Rod Davies, Bryan Anderson and J G Cohen. Thankfully, this accession will also include a decent number of early photographs, something the archive has lacked until now.
Printed Books
Max Elstein Gynaecology and Sexual Health Collection
The professional library of Professor Elstein (professor of obstetrics and gynaecology at the University Hospital of South Manchester, head of the academic departments of obstetrics and gynaecology at St Mary's Hospital and Withington and executive director of the Institute of Medicine, Law and Bioethics at the Universities of Manchester and Liverpool. [MMC/2/Elstein])
The collection covers the subjects of gynaecology, obstetrics and sexual health and includes works by the donor (as sole author and contributor). The content complements existing material collected in the Manchester Medical Collection, the Marie Stopes Collection and the MLSC general sequence.
220 items, uncatalogued.
Howard's vade mecum; : or, Tourist's companion from Manchester (by the railway) to Liverpool, and thence through the Isle of Man / Thomas Howard
Liverpool: Worrall and Taylor, 1830
https://www.librarysearch.manchester.ac.uk/permalink/44MAN_INST/1lr7mpn/alma992985626261901631
Large printed broadside, 40 x 68cm, with an engraved map of the Isle of Man, 15 x 20.5cm, on the verso. The upper section of this single sheet describes the principal sights of Manchester and Liverpool but is chiefly of interest for its consideration of the 'Railroad from Manchester to Liverpool'. The line was only opened to the public on the 15th of September 1830, so this publication, dated 1830, must constitute one of the earliest printed guides to include a description of a passenger-carrying railway.
Livre-tableau contenant des exercices d'articulation et de lecture sur les lèvres : pour l'emploi du mode simultané dans l'enseignement de la parole aux sourds-muets / Frère des Écoles Chrétiennes
Paris: Procure générale des frères, 1878
https://www.librarysearch.manchester.ac.uk/permalink/44MAN_INST/1lr7mpn/alma992985864058201631
First edition of this large-format photographically-illustrated teaching aid for the instruction of deaf-mute pupils. Written by François Barry (director of the Institution des sourds-muets at Poitiers) it sets out an exclusively 'oralist' method of teaching deaf-mute pupils. The manual puts the exercises into visual form, showing the requisite movements with photographs, accompanied by the written letters and with words using the syllable and letters used in corresponding exercise. It is accompanied by a small format pupil's manual which contains the same material with additional recapitulation exercises at the end of each lesson.