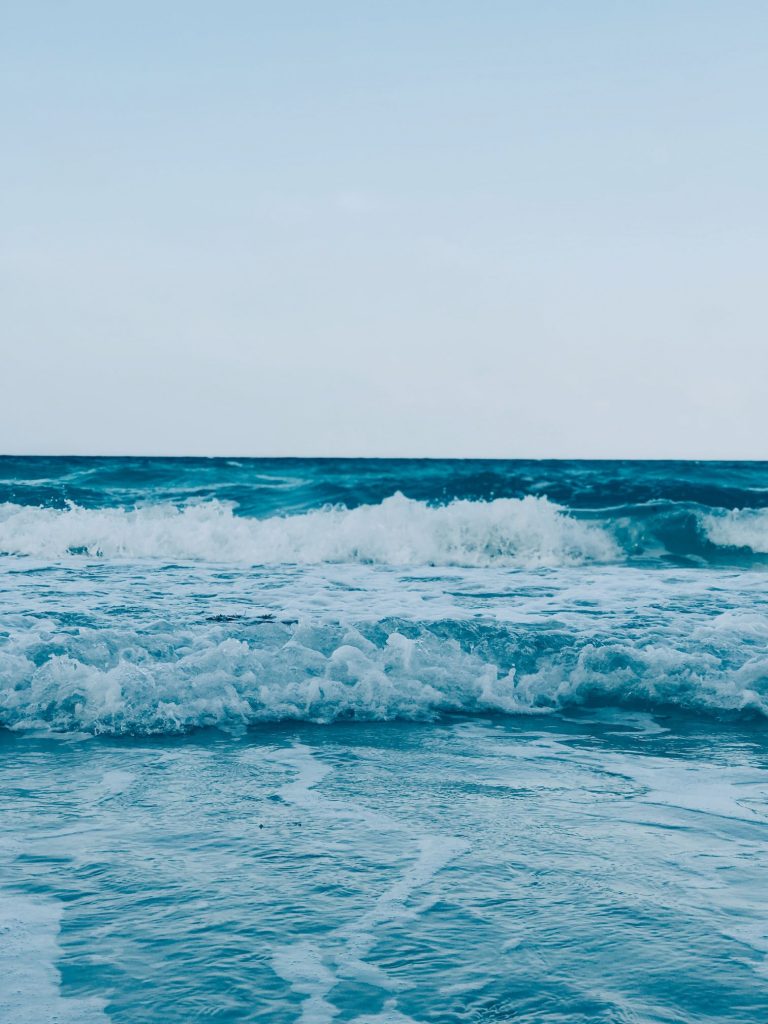 Shaped by the Sea Conference 27-28th June 2019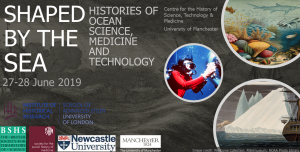 2.57, Simon Building, University of Manchester
https://www.eventbrite.co.uk/e/shaped-by-the-sea-tickets-62046063446
THURSDAY
09.30          REGISTRATION
10.00          WELCOME ADDRESS
10.30          Panel 1:  BODIES & MINDS AT SEA
Dr Karl-Heinz Reger (Schleswig, Christian Albrecht University of Kiel, Germany), 'Sent Home to England': 'Facts of the Sea' Shaping Medical Science
Daniela Egger (Ludwig Maximilian University of Munich), Shaped by Transit: The Maritime Experience of 19th Century Migrants from the United Kingdom to Australia  
Dr Jennifer Kain (Newcastle University), Adrift in Medical Transit: Distressed British Seamen Abroad
12.00          LUNCH
13.00          Panel 2:  LAND & SEA
Dr Stephanie Piper (Newcastle University), Maritime Pre-histories: Stone Age Seafarers of the European Atlantic
Dr Nanna K. L. Kaalund (Scott Polar Institute, University of Cambridge), The Arctic Travels and Scientific Practices of Tookoolito and Ebierbing
Andrew Morris (Vrije Universiteit Brussel), John Smeaton's Experiments on Lime Mortar for the Construction of the Eddystone Lighthouse: The Role of Artisanal Knowledge
Helen Mair Rawsthorne (University of Western Brittany), The Development of Tide Prediction Machines
15.00          REFRESHMENTS
15.30          Panel 3:  TECHNOLOGY, POWER & EMPIRE
Dr Philippa Hellawell (King's College London), "Feeding the Sea with Stones": Engineering and Empire in English Tangier, c. 1662-84
Tom Kiernan (Newcastle University), Why Did Hellenistic Rulers Compete to Build Larger Warships and What Purpose Did These Warships Serve?
Dr Jonathan Stafford (University of Nottingham) Imperialism at Sea: The Spatial Logic of Empire Aboard the Nineteenth-Century Colonial Steamship
Aglaja Weindl (Ludwig Maximilian University of Munich), A Prince and the Sea – Ships, Hierarchy and the World Tour of Archduke Franz Ferdinand of Austria-Este 1892/93
17.30          DAY END/ RECEPTION
18.00          CONFERENCE DINNER
FRIDAY
09.00          Panel 4:  SAILOR HEALTH & DISABILITY
Dr Sara Spike (University of New Brunswick), Colour Blindness and the Medicalization of Sailors' Vision in Late Nineteenth-Century Atlantic Canada
Peter Phillipson (University of Hull), Pioneers of Quality Assurance and Risk Mitigation: Assessing the Contribution of Lloyd's Register Surveyors to Improvements in the Safety of Merchant Shipping, 1834-1881
Prof Tim Carter (Norwegian Centre of Maritime and Diving Medicine, Bergen), Who Cares About Seafarers' Health? Perspectives from 1860-2014
10.30          REFRESHMENTS
11.00          Panel 5:  HEALTH IN PORT
Dr Cristiano Turbil (University College London), Public Health at the Italian Seaside (1861-1900): Rimini's Kursaal
Elina Maaniitty (University of Helsinki), Epidemics of a Coastal Town: Diseases and the Sea in Eighteenth-Century Helsinki
Sesan Johnson (Obafemi Awolowo University), Ibadan Water Bodies as Carriers and Transmitters of Disease: Historicizing Cholera Epidemics in Ibadan, 1970 – 1996
12.30          LUNCH
13.30          Panel 6:  UNDERSTANDING THE OCEAN
Dr John Woitkowitz (Scott Polar Research Institute, University of Cambridge), August Petermann and the Speculative Geography of the Open Polar Sea
Dr José Ragas (Pontificia Universidad Católica de Chile) Reinventing the Cold: Maritime Ice Trade and Local Innovations in the Pacific Rim (Chile, 1860-1920)
Beatriz Martínez-Rius (Sorbonne Université), When Oil Hit Geology: The Transformation of Marine Geosciences Research in the Mediterranean Basin (1965 – 1985)
Rob Cullum (University of Aberystwyth), Uncharted Waters: Examining Naval responses to climate change in the United States, Britain, and Australia.
15.30          REFRESHMENTS
16.00          Roundtable: SHAPED BY THE SEA: The Future…
17.00          DAY END