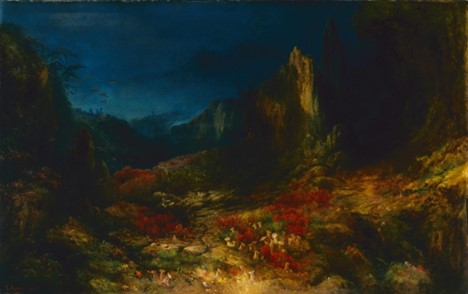 CHSTM Research Seminar: 23 May 2023
23 May 2023, 4pm
CHSTM Seminar Room: Simon 2.57 [maps and travel]
The seminar will also be streamed.
Professor Helen M. Rozwadowski (University of Connecticut Avery Point)
Visualizing the Undersea: Science, Technology and Imagination in Nineteenth-Century Representations
Abstract: While knowing the undersea realm is an ancient achievement, visual representations of it took shape in the nineteenth century, as naturalists began to study marine life and submarine telegraphy helped summon the ocean floor into popular consciousness. At this moment, and connected to both, Edward Moran painted what may be the first fine arts painting of the ocean floor, Valley in the Sea (1862). The presentation explores the historical contexts and precedents for this striking visual representation of the Atlantic bottom, noting the extent to which science, technology, and imagination shaped its creation, while pointing out its connections to the Hudson River school style of American art. 
Take a look at the CHSTM Research Seminar Programme
Seminar Convenors 2022-23: Professor Ian Burney and Dr Neil Pemberton