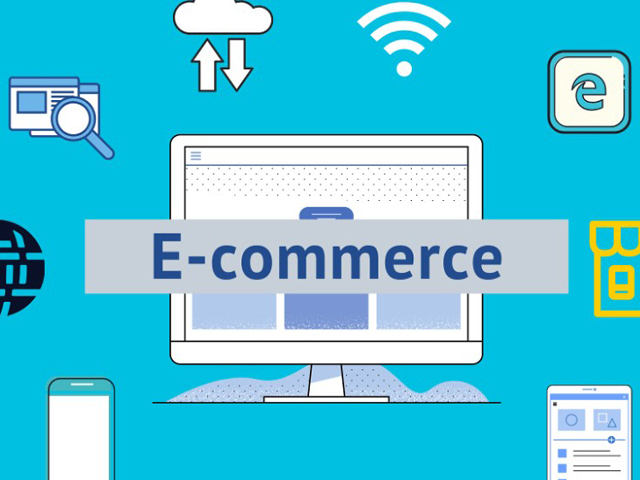 E-commerce platform: Making poverty alleviation more feasible
Author: Boya An
In recent years, agricultural product sales in various countries have gradually shifted from the traditional mode to the e-commerce mode – from brick to click – and the sudden onset of COVID-19 has accelerated the development of new sales modes.
Still, we can see resistance to the development of e-commerce platforms in poor areas despite the promise of poverty alleviation. In this blog I explore the role of COVID-19 in promoting e-commerce amongst those living in poverty and how we can achieve sustainable development for these communities after the epidemic.
Before COVID-19, e-commerce platforms had limited poverty alleviation capacity
China and other developing countries still have a large number of 'peasant' farmers living in relative poverty. Due to their geographical isolation and lack of business knowledge, their agricultural products lack relevant sales channels. They still lack the ability to seek additional opportunities for information and profits, in addition to achieving self-sufficiency.
In the traditional agricultural product sales model, agricultural products have to go through multiple wholesalers to reach consumers. This not only increases the price of agricultural products in the intermediate process, but also means that consumers cannot get fresh produce or only limited varieties.
With the success of e-commerce platforms, more agricultural producers gradually turn to online transactions. However, those living in remote, rural areas have little contact with the outside world and lack knowledge of the digital economy. They do not have the capacity to operate online shops independently, so online agricultural trading is largely limited to commodities such as grain and cotton. People in poor areas also often have conservative views and even reject innovation, making them rather hesitant to try e-commerce platforms. This means that e-commerce platforms, as an innovative sales channel, did not spread to poor areas.
COVID-19 accelerates the process of e-commerce in agriculture
During the COVID-19 lockdown, logistics is heavily curtailed. Multi-level dealers cannot be effectively connected with each other, increasing the difficulty of trading, and making many agricultural products unsalable goods. As a result, a huge amount of produce was left to rot or spoil, causing huge economic losses to rural communities. To help farmers solve the problem of unsalable agricultural products and realize a direct connection with consumers in times of limited logistics, many e-commerce platforms in China have created agricultural product zones that provide subsidies and training. In effect this is expanding the marketing channels for unsalable agricultural products.
As part of this process, the Chinese government cooperates with e-commerce platforms to popularize these amongst 'peasant' farmers, building on their trust in government. Earning a higher income, these farmers were willing to recommend e-commerce platforms to those in similar positions, which led to more people selling agricultural products through e-commerce platforms to increase their income.
Then, on February 19th, 2020, Pinduoduo (PDD), China's largest e-commerce platform for agricultural sales, took the lead in combining live-streaming and e-commerce. The platform used the live-streaming technology in a 3D and immersive way to display goods, and invited local officials, experts, and popular actors to engage with commodity display, consultation and the review of products. Shoppers click on a shopping link within the stream to browse and purchase products without ever leaving the broadcast. This kind of live-streaming takes advantage of the popularity of experts and actors to attract consumers and displays the real production process of agricultural products through live-action technology. This allows goods produced in remote areas, which are organic, nutritious, healthy, and therefore favored by consumers, to receive more attention and attract more buyers.
Is e-commerce poverty alleviation credible?
Throughout the COVID-19 pandemic, farmers and consumers have come to accept e-commerce platforms for agricultural products. For farmers it broadened their sales channels. They do no longer need to worry about finding a dealer for their agricultural products and stagnant sales. Consumers also shop in new ways and can buy higher quality and cheaper agricultural products from their homes.
However, as a new way to assist agriculture, e-commerce poverty alleviation does carry some risk. Although government and consumers have responded positively, some farmers lack the experience to conduct direct sales. When faced with huge orders numbers, they overlook intermediaries such as packaging, the fragility of the rural logistics system, and the lack of an effective supply chain system. As a result, instead of selling products quickly, this further aggravates the problem of unsalable produce and rotting after picking. Another problem are consumers, who are accustomed to products on e-commerce platforms being cheap and cheerful. But poor farmers' business models are still stuck in traditional offline sales that fail to classify agricultural products according to quality, specifications, and maturity. As a result, the quality of products received by consumers is uneven, resulting in low satisfaction scores. This has implications for the subsequent development of these farmers' online shops. These problems will not only hit the enthusiasm of consumers to help remote farmers but also reduce the credibility of e-commerce poverty alleviation.
The sustainable development of e-commerce for poverty alleviation
So how can e-commerce platforms set up a sustainable poverty alleviation model? At present, consumers are more likely to search for agricultural products they already know, when in fact there are many products better suited to their needs, but which they do not know or are familiar with. Therefore, we need to build a "smart information platform", collecting and analyzing consumers' consumption data on agricultural products by using big data or other technologies. It can search for potential personalized consumption demands, and, by means of social fission, find a large number of consumers with the same demand in a short time. The collected data and information on the product characteristics, maturity cycle, logistics conditions, and other products aspects, can help ensure that products are timely and accurately matched to consumers within their shelf-life. This can not only reduce the loss of fresh agricultural produce due to limited sales channels and the expenditure waste of additional processes like cold chain storage, but also better meet consumers' demand, thereby stimulating product recommendations and attracting more consumers to poverty alleviation e-commerce activities.
Another problems faced by poor areas is a shortage of talented people who know both agriculture and e-commerce. The government should cooperate with e-commerce platforms, and invite agricultural experts to provide online courses to farmers in poor and remote communities to teach agricultural knowledge that is tailored to local conditions and can cultivate professional skills. At the same time, it is necessary to establish a modern agricultural industrial park which integrates planting, production, processing, and sales, to realize a complete supply chain from production to sale. This cannot only improve the value of agricultural products, but also help poor areas to build their own brands, create more job opportunities for locals, effectively increasing their income, and reducing the loss of local labour force.
With novel technological and organizational innovations e-commerce platforms will become one of the most important means for alleviating poverty in the future
In the post-COVID-19 era, a new e-commerce model that combines technology and services will become the model for poverty alleviation. But there is no denying that the fight against global poverty will be a sustained one. Therefore, we need more new technologies and innovations to win this battle, and more importantly, we need to lead e-commerce enterprises to cooperate with innovative organizations including governments and universities. Making full use of their rich capabilities and resources to introduce more new products and technologies, contributing to science and technology in helping rural communities, and working hard to lift more poor people out of poverty.
---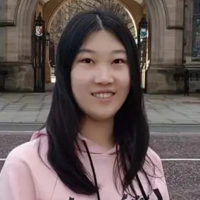 Boya An is currently studying for an MSc in Innovation Management & Entrepreneurship at Alliance Manchester Business School. She has a great interest in different types of innovative ideas and technologies.
An earlier version of this blog was prepared for BMAN61001 Entrepreneurship, Technology and Society, Alliance Manchester Business School, The University of Manchester.
---
Feature image source: Melchers
---