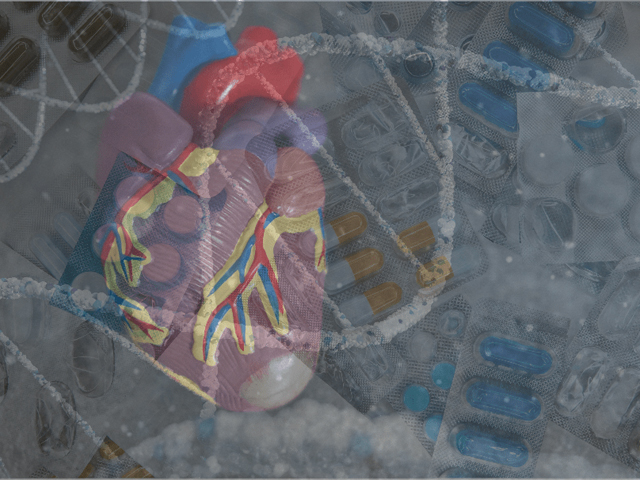 The organisation and diffusion of translational research: Can cardiovascular medicine learn from oncology? Case studies of pharmacogenomics in the NHS
Authors: Ronnie Ramlogan and Dimitri Gagliardi
This ESRC-funded collaborative project between the University of Manchester and the University of Liverpool sets out to identify the critical factors affecting the adoption of pharmacogenetics/genomics (PGt/x) as part of the treatment regime for cardiovascular diseases in the NHS.
PGt/x is an important development of the field of personalised (precision) medicine that broadly aims to tailor medical treatment to the individual. It involves the use of genetic/genomic information to target the most effective use of medications, including minimizing adverse events.
This area of medicine has experienced many advances in recent decades and is particularly prominent in oncology. For instance, Herceptin, a drug used in the treatment of breast and stomach cancers, was first approved by the FDA in 1998 and together with its companion diagnostics, effectively kick-started the era of personalised medicine in oncology. Since then, over 100 new drugs with PGt/x indications and genetic diagnostics have been introduced for various medical problem areas including cardiovascular diseases (CVDs). In addition, PGt/x has been used to adapt 'old therapies' such as chemotherapy to reduce adverse reactions and maximise outcomes.
Cardiovascular diseases are the most common causes of mortality in the UK and a few important cardiovascular drugs have PGt/x indications that may be employed to personalise therapies making them more effective by optimising dosages, reducing adverse drug reactions and overall provide better care for patients with significant returns for the NHS.
Our project is motivated by this curiosity: Why is the use of pharmacogenomic informed treatments for cardiovascular disease absent in the NHS? We are interested in understanding whether and what can cardiovascular medicine learn from oncology where PGt/x knowledge is already at a relatively advanced stage of implementation in clinical practice
The work aims to unpack institutional and organisational arrangements to identify innovation management practices that favour the application of PGt/x and personalised approaches in cardiovascular medicine.
The focus of the study is the contextualisation of PGt/x knowledge in the NHS. Studies have shown that while there has been tremendous investment in early-stage research from basic science to human studies in the UK, less effort and investments have been given to the translation and implementation of new knowledge in clinical and health decision making. Our contribution therefore aims at understanding the institutional, organisational and innovation management issues driving and/or hindering translation of advanced PGt/x and clinical knowledge in a personalised approach to heart and circulatory diseases. To this end, this research will deep-dive into how the behaviour of NHS professionals become institutionalised. This means understanding the socio-technical dimensions of how new routines emerge, how organisations innovate and how this change process (medical innovation) is managed if the respective PGt/x knowledge is to be introduced on cardiovascular wards of the NHS.
We use the ongoing progress in oncology and personalised cancer therapy to reflect upon the supporting/inhibiting factors affecting the implementation of PGt/x knowledge in the CVDs domain.
The project capitalises on a strong multidisciplinary team incorporating complexity and medical innovation scholars, pioneers in pharmacogenetic research and its applications in medical practice, oncology and cardiovascular clinicians. The research plan comprises 4 phases to be carried out over 36 months:
Phase 1) consists in mapping the knowledge available on PGt/x – drug associations and conduct a review of the literature. This information will be used to draw a typology of factors underlying the implementation of PGt/x knowledge in practice;
Phases2 & 3) will develop cases studies in oncology and cardiovascular medicines respectively. The rationale behind this choice is due to the diverse penetration of PGt/x within the two medical fields;
Phase 4) will be a systematic comparative analysis across cases in oncology and CVD specialties and include preliminary reports, validation and engagement with the wider academic communities in medical and social science disciplines, patient advocacy groups and policy makers.
The study will be conducted within a number of active clinical units in the NHS identified as early adopters of PGt/x in clinical practice and in those wards that are setting up personalised approaches to CVD therapies. The methodology developed will contribute to advancing our understanding of the general principles to implementing PGt/x in cardiology with a socio-technical focus on the necessary technologies, institutional and behavioural changes within the organisation. These can be broadly seen as innovation management steps beginning with the identification of stakeholders who are key to implementation, testing/care with practical repercussions on the implementation of PGt/x guidelines in cardiovascular medicine.
The project will benefit from oversight and guidance of an advisory board comprising academics, a clinician and a patient representative. Emeritus Prof Stan Metcalfe (UoM), Prof Alex Faulkner (Sussex), Prof Ellen Moors (Utrecht), Prof William Newman (NW – Genomic Medicine Service Alliance), Ann Bamford (GM – Integrated Stroke Delivery Network).
Project details
Principal investigators
Ronnie Ramlogan and Dimitri Gagliardi (MIoIR – AMBS)
Co-investigators
Professor Bernard Keavney and Dr Luigi Venetucci – School of Medical Sciences, the University of Manchester;
Professor Sir Munir Pirmohamed and Dr Cinzia Dello Russo – Institute of Translational Medicine, the University of Liverpool
Dr Anna Olsson-Brown Consultant Medical Oncologist – Clatterbridge Cancer Centre NHS Trust, Liverpool.
Funder
ESRC – ES/W011484/1
Project start date
1 November 2022
Project duration
36 months
---
Feature image: Robina Weermeijer, Roberto Sorin and Sangharsh Lohakare on Unsplash layered with Fotor online photo editor.
---