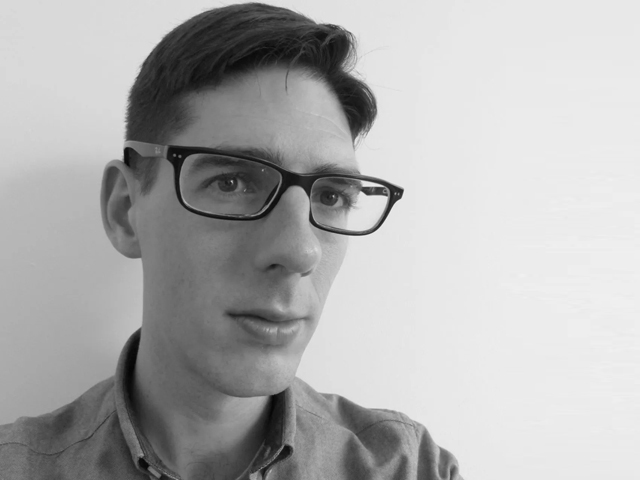 An interview with new MIOIR Member: Dr Jeremy Brice
Author: Jeremey Brice
Dr Jeremy Brice joined as a Lecturer in Sustainability & Innovation at Manchester Institute of Innovation Research, Alliance Manchester Business School from September 2022. To celebrate Jeremy joining our team, we wanted to ask a few questions about his research interest, recent work and previous positions alongside any plans for the future and what he would like to gain from being a member of our Institute.
Could you please tell us a bit about your research interests?
My research focuses on questions of sustainability, expertise and risk governance within the food and agriculture sector – issues which I've explored in contexts ranging from the Australian wine industry's turn to place and provenance to adulteration scandals within global meat supply chains and the commercial cultures of digital marketplace platforms. In recent years I've become particularly interested in how environmental and social issues become matters of concern within global markets and supply chains (and why in some cases they don't) and in the ways in which processes of technological and organizational innovation transform ideas about sustainability itself. As part of this I've become increasingly engaged in exploring sustainability transitions within global agri-food systems and in investigating how technological innovations from digital platforms to alternative proteins are bound up with changes in the economies and practices of food provisioning. As a result, my research interests lie at the intersection between human geography, economic sociology and Science and Technology Studies.
What is your recent work about? Is there a paper we could read (or link) to understand your work better? [maybe your recent paper in EPA?]
I've recently become very interested in the financial sector's ongoing turn towards sustainable and responsible investment practices, and in the emerging role of financial institutions in governing sustainability transitions. I'm curious both about why financial institutions might have begun to concern themselves with sustainability issues, and about what implications this 'financialization' of sustainability might hold for the governance of specific environmental and social problems.
I've just wrapped up a project which explores these questions through examining how financial institutions decide which of the many sustainability issues related to livestock agriculture – from agricultural antibiotic use to tropical deforestation – should be taken into account in their investment decisions and shareholder engagement programmes. Through examining how responsible investment practices transform sustainability concerns into financial risks, and what role this process plays in influencing which sustainability issues are addressed (or ignored), this research explores how the knowledge practices of financial risk management are beginning to shape sustainability transitions. I recently published an article in Environment & Planning A (which I'll be presenting at an MIOIR internal seminar in November) which argues that these processes are beginning to redefine food system sustainability, generating a food politics that focuses primarily on those environmental and social issues which pose systemic risks to the global economy.
Before joining AMBS you worked at LSE and Oxford. Could you tell us something about your previous positions?
I carried out my research on the financial sector's engagement with livestock agriculture (and with its attendant sustainability issues) in my previous role as a postdoctoral researcher working within the Oxford Martin School. In this post I was part of Oxford's Livestock, Environment and People (LEAP) research programme, which aims to understand the health, environmental, social and economic effects of meat and dairy production and consumption, and to provide evidence and tools which will assist in enabling a transition towards a healthier and more sustainable food system. As part of the LEAP team I also led a small project exploring how the socio-technical imaginaries of institutions from philanthropists to private equity funds and development finance institutions shape the landscape of investment in protein production in sub-Saharan Africa – the final report of which is due to be published shortly.
Before taking up this post at Oxford I was an LSE Fellow in Economic Sociology. During my time at LSE I led a research partnership between LSE and the Food Standards Agency (FSA) which examined both the food governance issues raised by the emergence of digital marketplaces for food (from takeaway meal delivery platforms to surplus food redistribution apps) and their role in reshaping everyday food provisioning and consumption practices. I also taught on LSE's MSc programme in Economy, Risk and Society, both addressing sustainability issues from corporate social responsibility to environmental knowledge controversies and drawing on my own research to explore emerging topics in economic sociology including platform capitalism and the sharing economy and the promissory economies of digital innovation.
What are your research plans in the near future?
Right now I'm guest-editing two journal special issues which build upon the research that I carried out at LSE. Currently, I'm collaborating with Tanja Schneider and Karin Eli to develop a special issue of the Journal of Cultural Economy which explores the digital eating practices which are emerging as digital technologies become central to economies of food choice, cultural practices of food consumption and the contestation of food ethics and politics. I'm also guest-editing a special issue of Environment and Planning F on the theme of 'Unknowing Geographies', which brings together geographies of knowledge and ignorance studies to examine what role processes of unknowing play in ordering contemporary geographies of science and of sustainability.
Looking further ahead, I'm in the early stages of developing a new research project which builds on my recent research on sustainable and responsible investment to examine what role techniques of financial speculation, from climate scenario analysis to spatial finance analysis, play in mobilising (or deterring) investment in transitions towards more sustainable food systems. This project will examine what role these techniques play in re-imagining future food system sustainability transitions, and thus in catalysing investment in sustainable innovations from low-emission animal feeds to plant-based meats.
We are delighted that you are a member of MIoIR. What would you like to get out of being a member of the MIoIR?
I'm excited by the opportunity that MIOIR membership offers to engage with the Institute's substantial body of research on sustainable innovation. I'm especially keen to build on the Institute's expertise in this area to situate on my existing research on how businesses' relationships with sustainability issues are being transformed by innovation both in digital platforms and in financial markets within broader processes of sustainability transition. I particularly look forward to meeting colleagues within the Institute working on sustainable innovation within the agri-food system and I hope to have the opportunity to develop new research collaborations in this field in future.
How are you finding living in Manchester? Any first impressions?
It's early days, but so far I'm thoroughly enjoying it! I'm based in Didsbury, so I've busied myself with exploring the local cafes and restaurants, and with a few long walks along the Mersey. My location also makes it easy to head out and explore the stunning landscape of the Peak District and I've been taking advantage of the opportunity to go hiking again – something that I hope to do a lot more of in the future. Most importantly, I've been thrilled by the warm welcome that I've received at AMBS over the past few weeks and have greatly enjoyed meeting new colleagues. However, I have yet to find anywhere that sells good quality loose leaf tea so if anyone has any tips about this then they'd be gratefully received! I'm on campus most days at the moment so if you find yourself passing my office door then please stop by – whether to share tea tips or just to say hello!