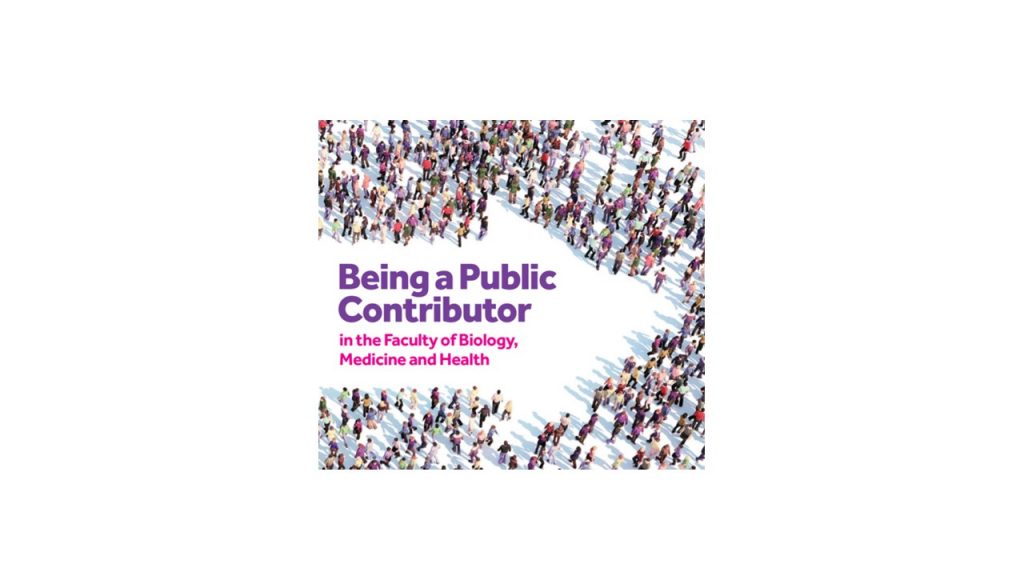 Public Contributor Induction Session – October 2019
Across the Faculty we have approximately 1000 Public Contributors; members of the public involved and engaged with our research and teaching. The Faculty's Social Responsibility and Public Engagement Team have created a training programme specifically for Public Contributors which includes a Public Contributor Induction Session.
The most recent induction session was held on October 22nd 2019 and is the third that has taken place since 2018. From these three sessions, 51 Public Contributors have attended and learnt about the Faculty, their role as a Public Contributor and had the opportunity to network. Each attendee also received a resource pack which included a campus map, a list of helpful terminologies, documents detailing useful contacts, and information about further involvement opportunities. The Faculty's Public Contributor Induction booklet was also included with the handouts which is also featured on the SR website HERE.
The induction was hosted by Dr Stephanie Snow, Academic Lead for Community Engagement and Involvement and featured presentations from:
Dr Ang Davies – Senior Lecturer in Clinical Bioinformatics and Genomics – who discussed Patient and Public Involvement and Engagement (PPIE) within teaching and learning, and the role of Public Contributors in this;
Dr Suzan Verstappen- Reader in the Division of Musculoskeletal & Dermatological Sciences – who discussed PPIE within research and how Public Contributors can get involved;
Kay Gallacher – Public Contributor and Co-Chair of the PPIE Forum – who spoke about her role as a Public Contributors within the Faculty of Biology, Medicine and Health (FBMH);
Dr Hawys Williams – Social Responsibility and Public Engagement Manager – who asked for the attendees' thoughts on the work our team has been doing as part of the public contributor journey.
After Hawys' invitation for the attendees' thoughts, one Public Contributor commented that "Patient and Public Involvement is such a rewarding thing to do because we are all working together and all being on the same page." Other attendees also said how "inspiring" and "informative" the induction was for them.
Dr Stephanie Snow discussed how "engagement is very much at the core of what we do" here in the Faculty, and emphasised how patients and the public are at the centre of shaping our research and teaching.
When discussing her own experience, Kay Gallacher commented that she found PPIE "very enriching and life-affirming". Her highlights include what she has learnt and the people she has met. This encouraged attendees to also share their positive experiences of PPIE, each detailing how "rewarding" being involved and engaged with the Faculty is.
Our next Induction session will take place in Spring 2020.
If you would like to attend or recommend others you know, please contact srbmh@manchester.ac.uk or call 0161 275 7700.
For more information about other PPIE events, training and funding opportunities, you can sign up to our monthly digest, visit our website, follow us on twitter or email srbmh@manchester.ac.uk. For further PPIE resources, visit the Faculty's PPIE Toolkit.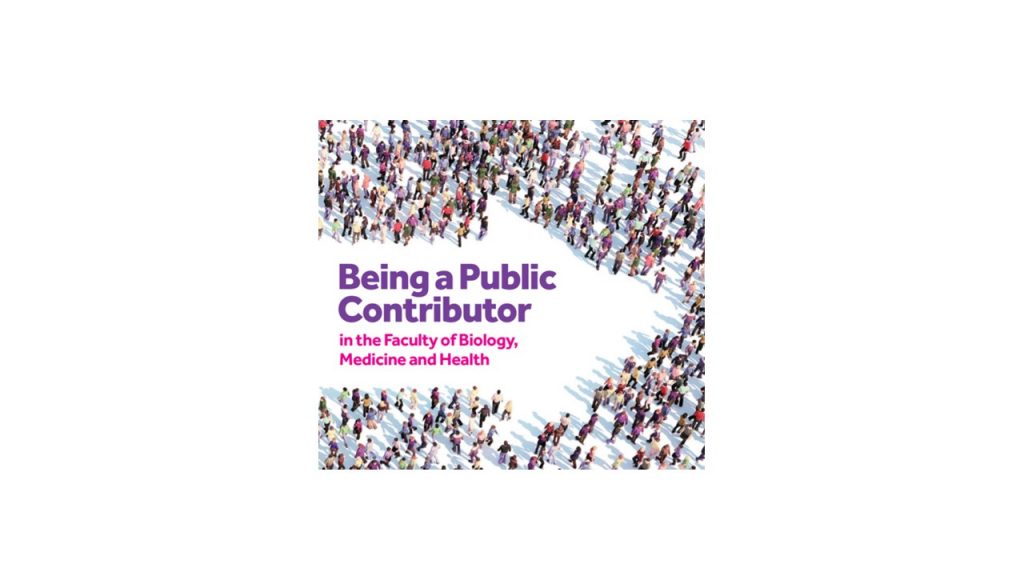 Public Contributor Induction Session – October 2019