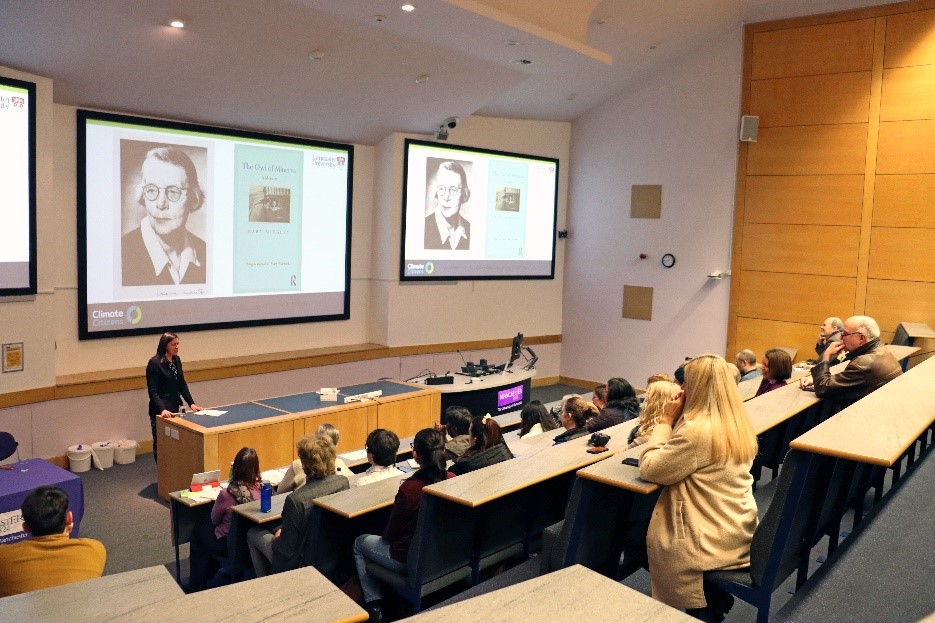 Irene Manton Linnean Society Annual Lecture 2022– 'Can Democracy Save us from Climate Change?'
The Faculty hosted its 8th Irene Manton Lecture in December, in partnership with the prestigious Linnean Society of London. The event was delivered in person and streamed online via the Faculty's YouTube channel. 
The lecture celebrates the significant contribution made by women to the Natural Sciences and is named after British botanist Irene Manton who, as well as being the first female president of the Linnean Society, studied for her PhD here at the University.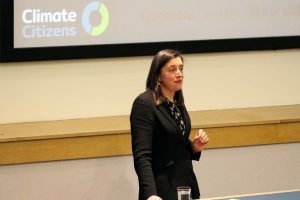 This year's guest speaker was Rebecca Willis, Professor in Energy and Climate Governance at Lancaster University. Rebecca's talk highlighted how the only way to steer humanity through the climate change crises ahead, is to restore and rebuild democracy by finding new ways to involve everyone in a collective effort to safeguard the planet that we all call home. Rebecca's talk was critical of current climate governance but also demonstrated that if everyday people are given a platform to discuss climate change issues, they can generate solutions.
Speaking about the future Rebecca said: "I am not hopeful or optimistic. Like Irene Manton, I am determined. If there's one thing that unites all of the women I have spoken about today, it is of course determination."
The evening was an enormous success with a diverse audience watching live in-person and online, including Linnean Society members, University colleagues, sixth form students from schools across the UK and members of the public.
During the events Q&A session, our panel was met with a plethora of questions, prompting valuable discussion. It was particularly rewarding to see students engaging with the discussion, as the lecture aims to inspire those interested in a career in the Natural Sciences.
One audience member was highly praising of the event "One of the best Climate Change lectures I have ever listened to. I deeply congratulate Prof. Willis for a super-articulated speech and insightful engagement."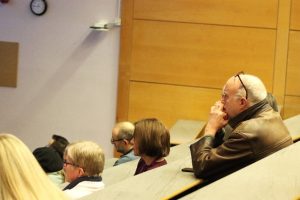 Attendees were also asked to describe the event in one word, responding with positive descriptors such as "Determined," "Goal setting," "Introspective," "Thought-provoking," "Excellent," "Motivating," "5/5", "Inspiring", "Important" and "Wisdom".
Robbie Blackhall Miles, Vice President of the Linnean Society and one of the events panel members commented: "As a Vice President of The Linnean Society I recently had the privilege of co-hosting the 2022 Irene Manton Lecture at The University of Manchester. This fascinating, inspiring, and eye-opening lecture by Rebecca is now online. It really is worth a watch."
Previous speakers have included:
To find out more about PPIE: watch our short film, sign up to the monthly Public Engagement Digest, visit the PPIE blog, or contact srbmh@manchester.ac.uk.