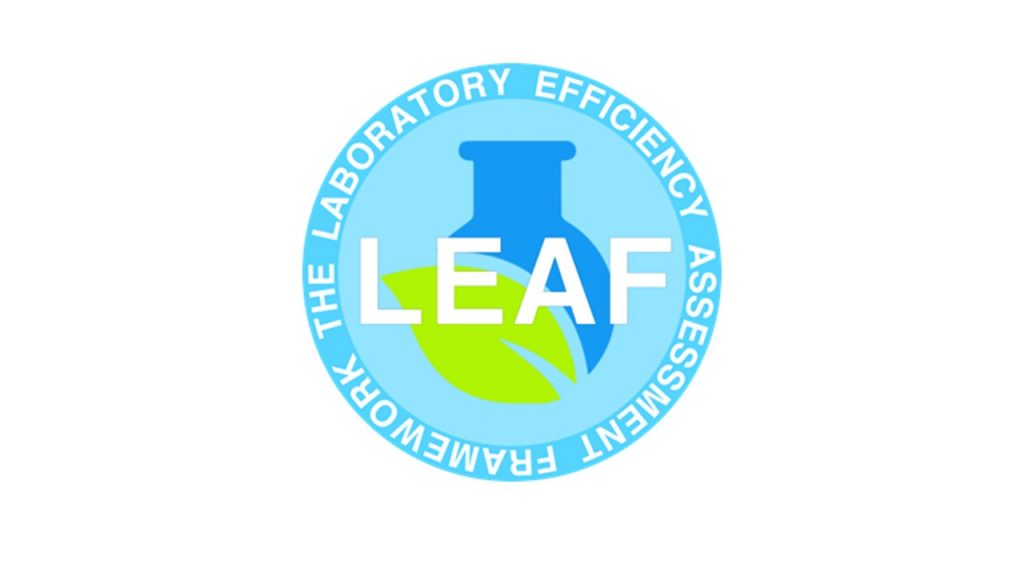 Outstanding Labs Win GOLD LEAF Certification for Environmental Sustainability
Despite scientists comprising only 0.1% of the world's population, our contribution to waste is more significant than expected. For example, life scientists alone contribute to 2% (5.5 million tons) of global plastic waste each year. Laboratories also consume 3-10 times more energy and four times more water than equivalent office spaces.
Therefore, as a collective, it is important that we work towards reducing our energy, water and consumables use  through better management and sharing of materials and resources, and by changing mentalities.
LEAF (Laboratory Efficiency Assessment Framework) is a sector wide initiative setup to achieve this, aiming to reduce lab waste and improve lab environmental sustainability and efficiency. LEAF outlines criteria at three levels (bronze, silver, gold) that help laboratories progressively meet these goals, and is applicable to wet labs, teaching spaces and IT labs.
Following an online induction or a live training session, LEAF champions join the Faculty's sustainable lab network support group and work to set processes, training and guidance in their lab to meet the criteria for a level. The LEAF application is completed via an online platform offering further resources and calculators for the higher levels. Following submission, the lab is audited by two certified FBMH LEAF auditors. This process is friendly and an opportunity for exchanging tips and discussing barriers/actions for the next level. If all the level criteria are met, the lab is awarded a certificate to put on their door.
Gold is the highest criteria, which all labs should aim towards to limit their environmental impact. For example, to win a gold LEAF certification, a lab might have to demonstrate reuse of materials, reduction in overall consumption and improvement in recycling compliance and rate.
As a result of their implementation of environmentally sustainable and efficient laboratory practice, two labs, the A3040 Lab in Michael Smith and the Sustainable Materials Innovation Hub in the Henry Royce Institute, have received gold LEAF certificates after their audit in February.
Congratulations to LEAF champions Isobel-Taylor Hearn and Alis Hales (A3040 Lab) and Christina Picken (Sustainable Materials Innovation Hub), for securing the certification with their labs.
These labs are a shining example of how environmental sustainability can be achieved in the Faculty and it is important other lab spaces follow suit to reduce our collective environmental impact.
Update: May 2023.
With volunteers from the FBMH Sustainable Lab network, we have developed an Environmental Sustainability lab induction, a training workshop, resources, signs, stickers, and green tips slides to help our LEAF champions.
Each Principal Investigator (PI) is required to have a LEAF champion or share one with groups in the same lab area. Here is the registration form for LEAF champion.
At the end of May 2023, we had 91 PIs (26%) with a LEAF champion comprising 41 PIs (12%) with a LEAF certification: 11 Bronze, 27 Silver and 4 Gold.
We have also run five training workshops to improve sustainability in the lab (open to all lab members) and trained 64 people. These workshops are a great opportunity to share good practices, discuss barriers and network. You can register here: FBMHS-LEAF002 Improving sustainability in the lab with LEAF and 6R
Find out more about LEAF: LEAF (The University of Manchester).
For other queries:
​​​​​​​Email: maggy.fostier@manchester.ac.uk  for Environmental Sustainability and LEAF queries
Email:  lydia.wunderley@manchester.ac.uk  for recycling queries and please forward emails of new products or recycling schemes.
To find out more about Environmental Sustainability: visit the Faculty's intranet page, website or contact srbmh@manchester.ac.uk. For more information on Environmental Sustainability at the University watch this short film or visit their website.