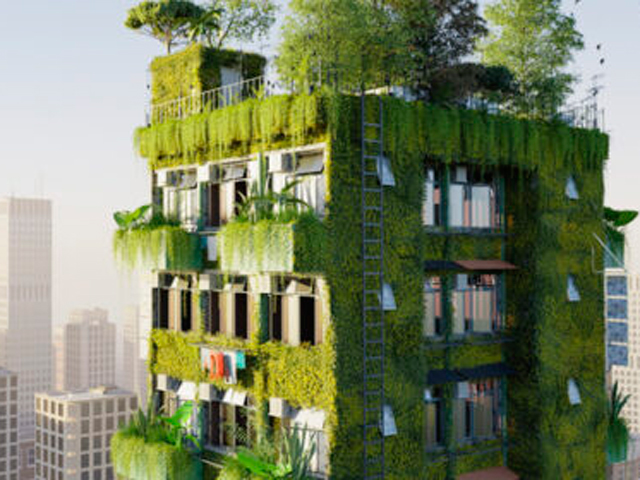 Sustainability transitions: catalysing innovation in the foundational economy for a green and just future
The UK is making progress to achieve net zero, with the latest findings indicating that UK emissions in 2021 fell below 2019 levels. These efforts, however, are still identified as insufficient for fulfilling the Paris Agreement. To lead the way towards a green and just future, regional and urban areas are developing ambitious strategies to reduce emissions and improve social conditions. Such approaches will likely be required to address the significant environmental, social and economic pressures that have occurred since 2019. In this article, Usman Aziz from the Manchester Institute of Innovation Research (MIOIR), Professor Elvira Uyarra from MIOIR and Dr Josephine Mylan from the Sustainable Consumption Institute (SCI) analyse international best practice of sustainability policies in city-regions and the lessons that can be drawn from them.
Regional economic policies must promote sustainability innovations in foundational or "everyday" sectors such as food, healthcare, housing, and education.
These sectors yield significant social as well as environmental impacts; for example the food industry emits about one-third of global greenhouse gas emissions while also affecting food scarcity and dietary diseases.
Innovation in the foundational economy can play a significant role in climate mitigation while also improving economic indicators such as productivity.
Proceedings at the recent COP27 Climate Summit in Egypt suggest that global sustainability policymaking continues to take one step forward and two steps backward. Attention turned to "breakthrough" moments, such as the financial compensation fund for developing nations on the frontlines of climate change, and the inclusion of food systems as a key agenda item for the first time in the Summit's history. Yet serious commitments to phase out fossil fuels and reduce carbon emissions were all but missing, prompting Alok Sharma's comment that the Paris Agreement is now 'on life support'.
Apathy for tackling the root causes of climate change at the global level contrasts with emerging initiatives at the regional and urban level. Newcastle, for example, has committed to achieving carbon neutrality by 2030; Greater Manchester (GM) by 2038; and New York, Tokyo, Madrid, among others, by 2050. Such ambitions are often framed in terms of green and just policymaking, especially in the aftermath of COVID-19. These commitments follow a core principle of the academic literature on sustainability transitions: that the transformation of human systems must benefit both society and the environment. Moreover, a growing number of academics and policy networks (such as C40 cities) are exploring the potential for local, place-based initiatives towards green and just objectives. It is thought that such initiatives can be operationalised with a significant degree of independence from national or global political dynamics.
Balancing green and social objectives
The pursuit of green and just transitions, however, is a challenging endeavour. For example, green initiatives can be unrelated to social equity, and at worst they can compromise social conditions. Therefore, a priority is to create policy mixes that promote climate mitigation and social improvements while managing trade-offs and conflicts between them. Such policy mixes are likely to engage with sectors that impact the environment while also being welfare-critical, such as food, health and social care, housing, education, and basic utilities. In a 2013 publication from the CRESC research centre at The University of Manchester, such sectors were grouped under the umbrella term, 'the foundational economy' ('FE'). In the centre's words, this encompasses public and private organisations involved in 'the mundane production of everyday necessities', that have been overlooked in regional development policies, which placed more focus historically on high-technology industries.
The importance of the foundational economy
The concept of the foundational economy has gained traction since 2013. For example, the Greater Manchester Combined Authority (GMCA) has made the FE a key aspect of regional policymaking; while at the national level, the Welsh government has included the FE in its Economic Action Plan. A critical reading of FE discourses, however, reveals several issues. To begin with, there is no universal definition regarding which services can be considered foundational. The presence and nature of "everyday" services can range considerably from place to place. Second, the original articulation of the FE defined foundational services as primarily low-technology, and this framing is evidenced in recent policy publications, such as the Greater Manchester Local Industrial Strategy (2019). This categorisation, however, is not robust. Everyday utility infrastructures are becoming increasingly high-technology (consider nuclear-powered generators and 5G services), as are services such as education and food (consider EdTech startups and blockchain applications in food supply chains). Such issues demonstrate that further theoretical and empirical analysis of the FE is needed.
Despite current limitations in theories of the foundational economy, a growing evidence base suggests that "foundational" infrastructures and services carry great significance for sustainability policymaking. Taking the food sector as an example, data shows that it contributes one-third of global greenhouse gas emissions and 30% of total UK territorial emissions. At the local level, city-regions such as Greater Manchester yield significant consumption-based carbon emissions from food purchasing and procurement activities. In terms of social factors, the food industry contributes to both an oversupply of unhealthy foods and food scarcity. In GM in 2021, there were 261 food support providers across ten councils. The combination of negative environmental and social impacts from foundational sectors highlights their importance for sustainability transitions.
Lessons from city-regions
On behalf of GMCA, our project analysed best practice of sustainability initiatives involving the foundational economy in city-regions. These best practices came from three international case studies, and one case involving Manchester.
Amsterdam is the world's first city to adopt Doughnut Economics as a guiding framework for local policymaking. Popularised by Kate Raworth from Oxford University, Doughnut Economics argues that economic activity must serve social needs, while never exceeding the earth's ecological thresholds or planetary boundaries. Amsterdam used this framework to develop a city-wide GAP-analysis, comparing the city's current position with its desired future sustainability outcomes.
The Basque Country in Spain's 2021 Competitiveness Report argued that foundational sectors impact population wellbeing directly, and that wellbeing, in turn, impacts productivity and economic performance. Economic outcomes, therefore, are contingent on sustainable, equitable and effective foundational services that enhance living conditions.
Washington, D.C.'s Sustainable DC 2.0 follows the approach of addressing both climate change and local socio-economic conditions. Its novelty lies in a rigorous agenda for policy implementation, taking thirteen priority areas and disaggregating them into goals, targets, and actions. Each action is assigned to a local agency, with a specific delivery timeframe.
Returning to Manchester, the concluding case analysed Vector Homes, a clean-tech startup aiming to produce sustainable modular homes from nanomaterial technologies. The case indicated that foundational sectors, such as housing, can serve as large target markets for emerging green technologies. Further research into such themes could unlock novel pathways for technology diffusion and regional development.
Our recommendations
After analysing these case studies, we suggest that it is necessary to reframe the role of foundational sectors within the local economy. Previous discourses have created a dichotomy between the foundational economy (low-technology, low-productivity), and frontier services (high-technology, high productivity), but this is neither robust nor helpful. Instead, attention should be given to the potential for technology adoption within foundational sectors, especially green technologies.
Following the example of the Basque Country, we recommend further exploration of the ways in which foundational sectors can enhance overall productivity and economic competitiveness. Rather than looking exclusively at the productivity of FE organisations, the aim is to chart the indirect ways in which foundational services may affect economic output, for example by influencing population health. In an American study, The Milken Institute think tank found that the annual indirect costs of chronic diseases to the US economy were $2.6 trillion, resulting particularly from reduced productivity. Emulating such studies at the regional level in the UK would be beneficial and could unlock new pathways for levelling up and local sustainability transitions.
You can read the full report, Toward Green and Just Transitions in City Regions, referenced in this blog, here.
---
This article was first published by The University of Manchester's policy engagement unit. Policy@Manchester aims to impact lives globally, nationally and locally through influencing and challenging policymakers with robust research-informed evidence and ideas. Visit their website to find out more, and sign up to the newsletter to keep up to date with the latest news.
---