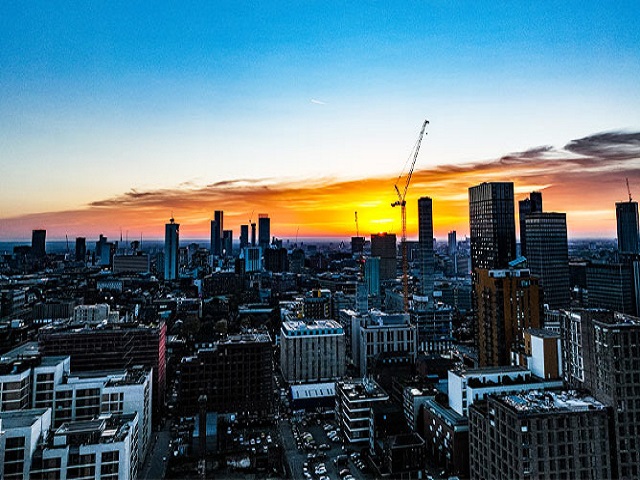 Digital technologies and skills in Greater Manchester
Advanced digital technologies such as Artificial Intelligence (AI), big data, cloud computing, 3D printing/additive manufacturing, Internet of Things (IoT) and robotics, are changing the way we work and our daily tasks.
They are also blurring the lines between our physical and digital worlds, so much so that the adoption of digital technologies requires both companies to rethink their activities and workers to reconsider their skills to perform new tasks and jobs.
However, although firms are at the heart of these transformations very little is known about how they actually respond or contribute to the skills transformation process and the extent to which new digital technologies accelerate demand for up-skilled or re-skilled and specialised workers.
Manchester's digital economy
This was precisely the driver for our recent study into the use of digital technologies and the adoption of digital skills across Greater Manchester. We deliberately chose Manchester for the study as it has been a UK city at the forefront of efforts to increase digital adoption.
For instance in 2019 the Greater Manchester Combined Authority launched its Greater Manchester Local Industrial Strategy which included 'Digital' as one of its four priorities, and the following year the 'Greater Manchester Digital Blueprint' set out a three-year plan as to how the city region could become one of the top five digital cities across Europe.
Findings
Our subsequent report on the adoption of digital technologies and skills in Greater Manchester based on a survey with companies yielded a number of fascinating insights:
78% of the respondents have adopted at least one digital technology. This adoption occurs mostly in firms in the knowledge-intensive service sector (85%) reflecting the specific industrial context of the Greater Manchester city region.
Different digital technologies are at different stages of diffusion. Cloud computing is the most widespread technology (70% have adopted this technology) while other technologies have been adopted only in one out of four firms. Among them, big data and AI are the second most adopted technologies.
Digital technologies are complementary. For instance, 43% of respondents adopted two or more digital technologies, with cloud computing and AI, and cloud computing and big data the most frequent combinations. A potential explanation is that firms wanting to use AI require large datasets to train their algorithms, which can be generated and collected using big data practices and processed and stored on cloud computing services.
The main reasons for adopting digital technologies are related to the innovation of processes (67%) followed by the expansion of product or service range (51%), and process or method upgrade (49%).
Digital technologies increase both a firm's productivity and employment levels. Some 22% of the adopters had recently increased the number of employees and 41% had increased the number of skilled workers.
Lack of access to skills is one of the main barriers to adopting digital technologies (as well as its cost). Some 31% of firms reported these two barriers as significant adverse reasons for technology diffusion, in particular in the case of AI and big data.
Adopters of digital technologies tend to rate higher both digital and non-digital skills, but key differences appear for capabilities related to problem-solving (technical problems, identifying needs and technological responses, creativity, identifying competence gaps) in a digital environment, as well as practical traditional skills like numeracy, literacy, IT, reading and writing.
Recommendations
Based on previous findings, we propose three key policy recommendations to maximise the city-region's growth in the sector for advanced digital technologies, findings which we further elaborate in our policy brief.
Recognise SMEs in knowledge-intensive industries as a 'vanguard sector' in the adoption of digital technologies. Namely, they are the key to the city region's digital transformation.
Build Greater Manchester's digital strategy around current local technology strengths, recognising the different stages of technology diffusion, and maximising complementarities between technologies.
The adoption of digital technologies should follow a human-centric approach where skills play a key role in the levelling-up agenda. In order to anchor talent to the urban economy it is important to recognise differences in technology and sector specific skills requirements.
Finally, we would like to highlight the important role that (higher) education providers need to play in the development of the right skillsets to match employer's needs. Understanding lifelong learning opportunities to guarantee base level of skills of the next generations to enter the workforce, and upskilling the 'hidden middle', represent important elements for levelling up the digital economy of the city region.
---
This article was first published by the Alliance Manchester Business School Original Thinkers' Blog Series. You can explore the latest original thinking, commentary, thought leadership and insights from academic experts, alumni and guests and sign up to the newsflash to keep up to date with the latest news.
---