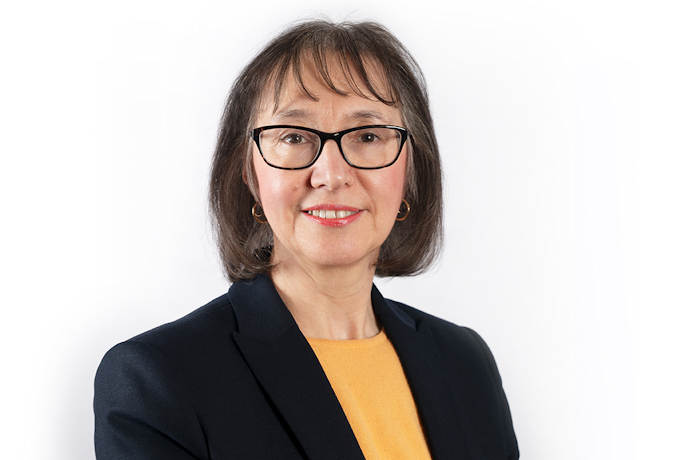 Karen Heaton: Flexible futures
Director of HR, Karen Heaton, discusses how the 'great homeworking experiment' of 2020 is being used to shape the future of flexible 'hybrid' working at the University. 
When we all moved to working from home back in March 2020, I'm not sure that any of us really expected that we would still be working remotely in 2021. As I write this blog post we are once again in lockdown, and it is highly likely that there are many more months of full-time homeworking to come. 
The great homeworking experiment 
This period of time has often been referred to as a 'great homeworking experiment'. But when organisations normally adopt remote working they usually do so in a strategic way, with much planning and organising. Like all organisations the pandemic forced us to adopt remote working at speed and in difficult circumstances. Our 'What Works' survey last year clearly told us that many of you have faced real difficulties when working from home, and this is especially true of those staff that were also trying to undertake childcare and homeschooling at the same time. Yet despite this, you also told us that you have found many benefits along the way too. From increased productivity to more time for family and exercise; homeworking, even during a crisis, is something we know that you want to retain. Our staff predominantly want a hybrid or blended approach – as well as more autonomy and choice about how they work.   
Our future strategy 
As well as those personal preferences remote working also brings us organisational opportunities in terms of attracting and retaining talented individuals, and this needs to be part of our future strategy. Our strategy will also be broader than just remote or home working; this is of course just one form of flexibility that can benefit staff and the University.   
As we've discussed in previous open meetings, we have been carefully considering our approach in the last few months. How can we embrace the potential of more flexible forms of working and meet the desires of our staff, whilst also ensuring that we operate effectively and efficiently, meeting the needs of our colleagues and students? Our organisation is large and complex and finding this balance will be a challenge – but one we are keen to meet. There is one other key balancing act; how do we ensure that we have a broad consistency of approach whilst also providing sufficient flexibility for departments and teams so that they can make new policies and approaches work for their specific context? These are issues that need careful consideration in the next few months.   
Revising our existing policy 
Some of our response will be about revising our existing policy, and that work is already underway.  It also requires us to think differently about how we collaborate, lead and manage, train and develop, and build effective team relationships.   
Whatever the final policy contains, there are some commitments that we can make right now in relation to our new approach: 
A new flexible working policy will launch in the first half of 2021.   
The policy will be supported by guiding principles for flexible working.
Training for managers will be available to help them with handling requests and leading hybrid teams. 
Consideration of flexible working requests, including requests for home or remote working will be based upon the nature of the work that the member of staff undertakes.   
Feedback 
We have already received a great deal of feedback from staff about their future working preferences. We have extensive data from our What Works survey, and several departments have also been taking feedback from their teams about future ways of working and have shared this with us. We are engaging with Athena Swan committees and will of course also consult with our trade union colleagues in due course. We are engaging with both PS and academic colleagues, including some who are already involved in writing about and researching flexible working.  
Later in January we will be holding a small and focused meeting with colleagues to discuss specific proposals and to gain any further suggestions for the new policy. 
We will continue to share our thinking with you all as we develop our approach in the months to come.