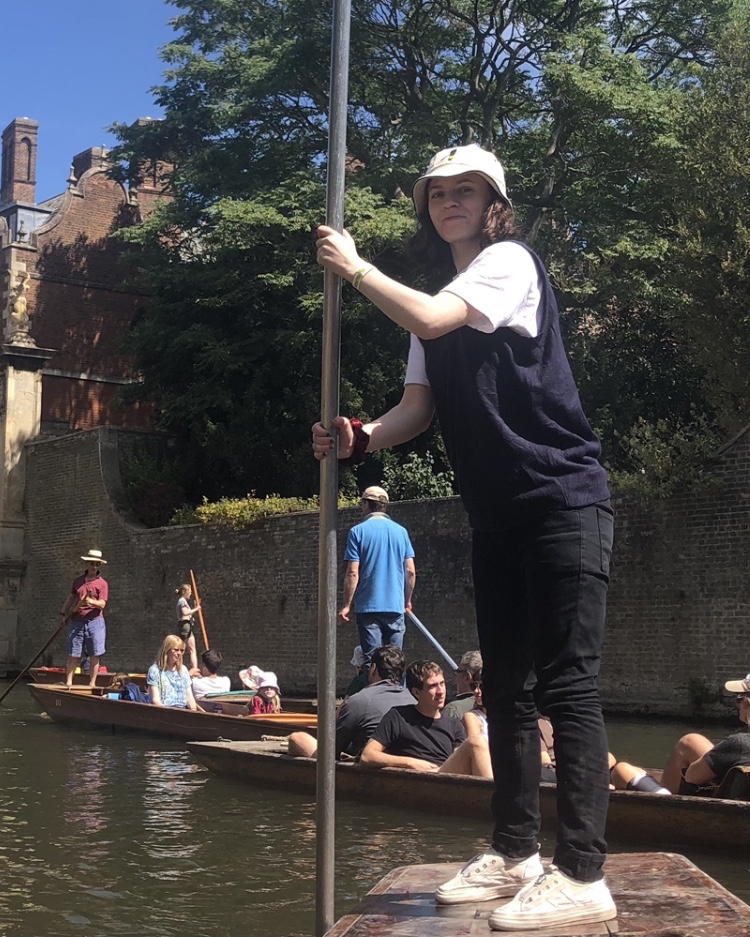 Summer 2022: Lucy, our Autism@Manchester intern shares her experience of the role
Lucy Porte, a 2nd year Computer Science student completed an 8 week summer internship with us. The internship is jointly organised by Autism@Manchester and The University of Manchester's Career Service and aims to allow autistic students to experience working in an autism research lab.   
Here Lucy shares her experience of the role.
A Student Experience Internship is a Superbly
Interesting Experience
Before
Getting diagnosed with autism is not fun. There is a bench in Whitworth Park that I can't sit on anymore because a phone call on it was the start of 6 months of searching for answers, constant questioning and self-doubt. Luckily researchers are quite good at finding answers to questions and there was an opening at the Autism@Manchester lab this summer, so I put an application in and was really happy to be accepted. It was one of a number of autism-centred groups I have joined this year in a bid to meet more people with the condition and find out more about it.
Now
I was introduced to the Autism@Manchester group by Dr Emma Gowen, who told me about the emphasis on collaboration with autistic people and experimentation with engagement activities such as movement classes and artist-led workshops. The research takes place at the BEAM (Body Eyes and Movement) lab in the Carys Bannister building, pleasingly situated next to a beautiful quadrangle full of flowers and PhD students with questionable opinions ("What's the one word you'd use to describe McDonald's? Refreshing.") Over the course of the internship, I was lucky to be busied with a range of tasks, such as blogging about a visit from collaborators from The University of Toronto, designing a graphic, helping with some filming for Manchester Science Festival and preparing a podcast (to continue the series of interviews from the A@M newsletter). I was pleased to apply my computer science studies to some video editing tasks where I was able to automate face blurring (participant anonymisation) in 10 hours of research study footage.
However the most important takeaway for me was learning what life is like for a researcher. It was particularly interesting to read the A@M newsletter where people talked about their experiences of work as an autistic adult, especially how they manage things like task switching, time management and autistic inertia. Overall I am grateful to the Student Experience Internship program for allowing me such a unique opportunity to delve into research, use my skills, and learn more about this condition that affects me and my family.
After
The end of the internship does not mean the end – I am planning to use the lab's datasets to help me with my 3rd year project which I would like to be on computer vision. I remain firmly subscribed to the BEAM lab's mailing list and will be looking out for updates on their Twitter for any upcoming studies, meetings or conferences. I am excited to find more groups in Manchester which support members of the autistic community, and to continue supporting research in the field.