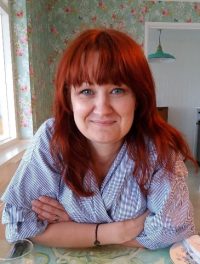 Introducing Lindsey Brown: Public Contributor
Mairiosa Hall, is our guest author as part of her MSc student Science Communication course. In this installment of her three blog series she talks to Lindsey Brown, one of the Faculty's Public Contributors featured in our Short Film: PPIE: Working With Our Communities. They discuss her background, why Patient and Public Involvement and Engagement (PPIE) is important to her and the projects she is involved in.
Firstly, who is Lindsey Brown? Lindsey is the Co-chair of the Manchester Academy for Healthcare Scientist Education (MAHSE) Patient Forum and is also the Lay Representative for Blood Science. MAHSE is a group of partner universities responsible for the development and delivery of healthcare scientist training programmes for a range of specialisms. MAHSE places a high value on patients' involvement in their programmes, as they embed the good values and beliefs in their students and a patient centred ethos in their professional practice.
Lindsey has numerous Public Contributor roles within both teaching and research including for MSc Immunology and MSc Biochemistry, but what exactly does that involve? For Lindsey these roles have included developing and delivering sessions about PPIE, writing lay summaries and developing patient leaflets. She also works with students providing feedback on lay communication-based assignments and organises talks to connect students with Public Contributors about their lived experience of medical conditions.
Lindsey has also worked closely alongside Faculty researchers across a range of projects related to primary care, including: 
The PACT project, which looked at developing a questionnaire for research participants that would help researchers to make their trials more patient centred in the future;
The CaVier project, which seeks to find out what patients want from online access to their primary care record;
the EMPOWER project, which looks to find a way to help older people with multiple medical conditions to feel more empowered;
the ARAPAHO study which looks at the impact on care when general practices take part in research.
But this isn't all, she has also been involved in projects focusing on early cancer detection and mental health.
With Lindsey's extensive involvement in PPIE, it was only fitting to ask her why she finds this work important. She stated:
'PPIE is important because it ensures that decisions and practices aren't based on what people think patients will want or need, but on what they actually want and need. It applies to just about everything. In research PPIE can uncover new areas of research that clinicians or researchers hadn't considered or realised would be a priority for patients. Discussions with patients may even give a new perspective on symptoms, or uncover potential links between conditions, or effective coping strategies that are worth further investigation…' 
'..I also believe that it gives researchers, scientists and clinicians a better understanding of the true impact of a condition or treatment. You can read all about a condition, treatment or equipment, know the symptoms or processes off by heart, but actually hearing someone talk about their lived experience of it is different. It makes it human. It makes the impact more tangible, and I guess unforgettable…' 
'…I think that PPIE can also be invaluable in helping to ensure that new practices, key messages and research findings are shared with the public in a format and language that is easy to understand.'
Just over five years ago Lindsey hadn't even heard of PPIE, but after seeing a few adverts that caught her attention she hasn't looked back since. She provided me with some excellent advice when conducting PPIE events:
Firstly, it is important to create a friendly, welcoming and respectful atmosphere where Public Contributors feel at ease. If the environment is correct Public Contributors are more likely to feel confident that their perspectives are genuinely wanted and valued, this includes updating people on how their input has been taken on board.
Secondly, I was told not to assume that Public Contributors won't be able to help with specific aspects of your research or teaching. Through making all aspects of your work accessible it gives people the opportunity to take part in additional activities, responsibilities, or hear about different areas of the research or teaching that may have been inaccessible.
Mairiosa Hall, MSc student