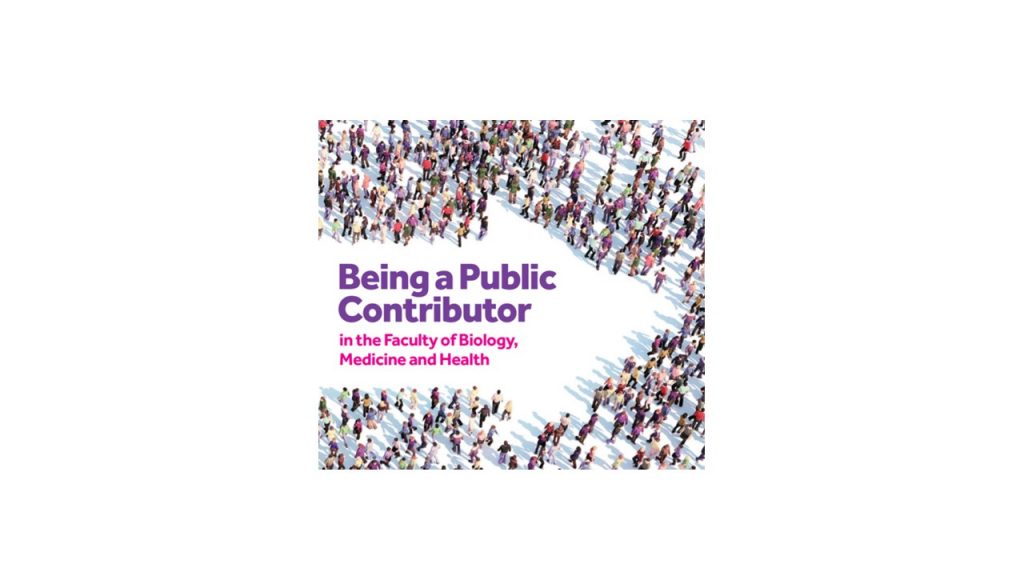 Faculty hosts first online Public Contributor Induction
The Faculty's Social Responsibility (SR) and Public Engagement (PE) Team recently hosted their fourth induction session for Public Contributors – members of the public involved and engaged with our research and teaching.
Hosted by Dr Stephanie Snow, Academic Lead for Community Engagement and Involvement it was the first time the session had taken place online. Attendees heard from the following guest speakers and learnt about the University and Faculty, their role as a Public Contributor and had the opportunity to network.
Guest speakers:
Kay Gallacher, Public Contributor and co-chair of the PE Forum
Dr Hawys Williams, Social Responsibility and Public Engagement Manager
Samantha Franklin, Social Responsibility Project Officer
Stephanie discussed how "engagement is very much at the core of what we do" here in the Faculty, and emphasised how patients and the public are at the centre of shaping our research and teaching as evidenced by our recent awards:
Times Higher Education (THE) Impact Rankings – ranked world number one out of 1200 Universities from 98 countries on the action taken towards the United Nations (UN) Sustainable Development Goals (SDGs). The UN's 17 SDGs are the world's call to action on the most pressing challenges and opportunities facing humanity and the natural world.
Knowledge exchange framework (KEF) – we are in the top 10% of UK Universities for our public and community engagement
Attendees received the electronic version of the Faculty's Public Contributor Induction booklet and took part in an interactive activity where they discussed how we can increase the representation of our Public Contributors from:
younger adults and full/part time workers
members of the public who might not know what PPIE is
seldom heard groups e.g. Black, Asian, and minority ethnic
older aged people
Attendees were also asked to describe their Patient and Public Involvement and Engagement (PPIE) in three words and used words like 'essential', 'inspiring' and 'worthwhile'. When discussing her own experience, Kay commented that she found PPIE "very enriching and life-affirming". Her highlights include what she has learnt and the people she has met.
If you would like to recommend members of the public who are involved in your research and teaching to attend the induction session please contact srbmh@manchester.ac.uk.
For more resources to support you with involving Public Contributors visit the Faculty's PPIE Toolkit or contact srbmh@manchester.ac.uk.