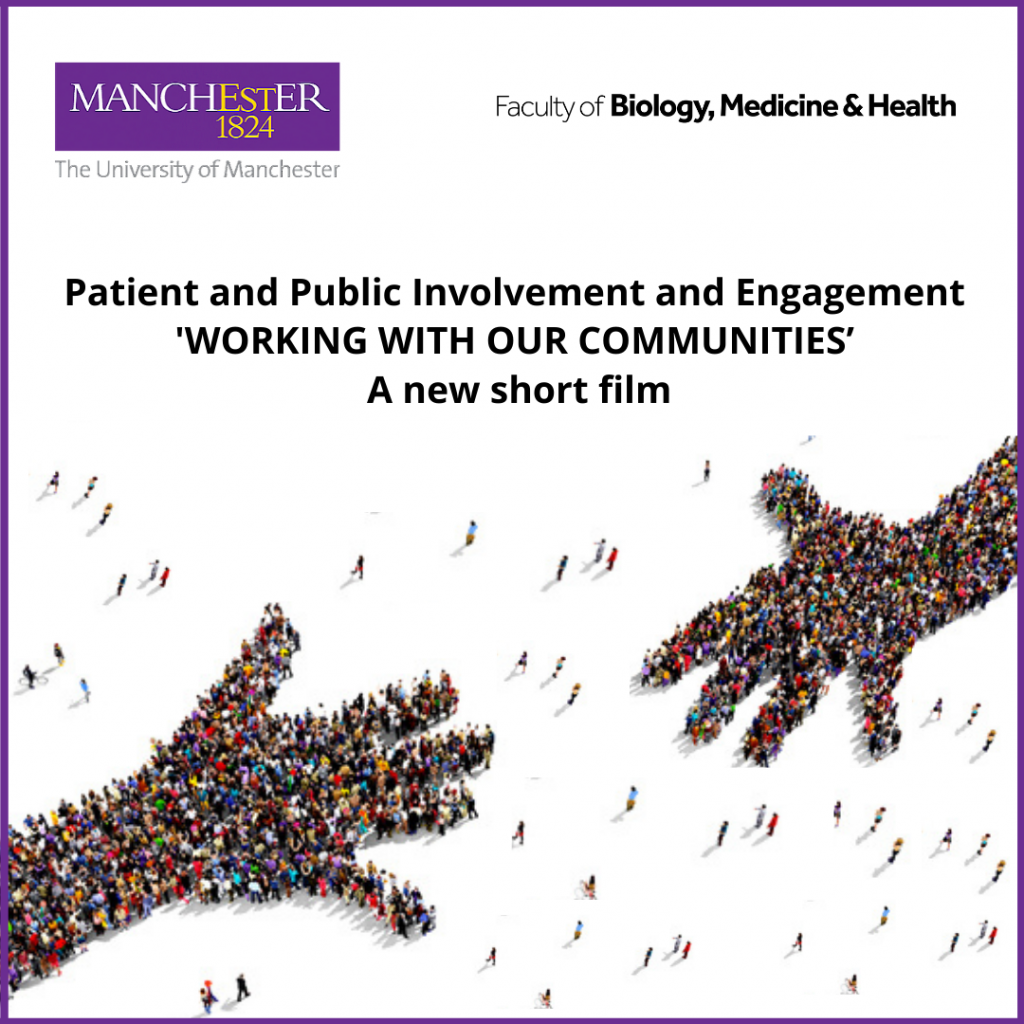 Launch of the Faculty's New PPIE Short Film 'Working with our Communities'
We are delighted to launch the short film: 'Working with our Communities' which showcases the amazing Patient and Public Involvement and Engagement (PPIE) activities which take place across the Faculty of Biology, Medicine and Health.
The Faculty considers PPIE to be a core strength and places it in high regard by fully embedding it in our research and teaching activities.
The film highlights how we involve and engage patients and the public in our research and teaching and why it is important to the Faculty. The clips featured are from PPIE activities which have taken place across the Faculty and includes interviews from the following three speakers:
Dr Stephanie Snow, Academic Lead for Community Engagement and Involvement
Lindsey Brown, Public Contributor*
Nic Weise, Academic led for postgraduate researcher training
You can watch the film here
The video was co-produced by the Faculty's PPIE Forum which features representation from Public Contributors and staff.
* Patients and members of the public involved in our research and teaching are commonly called Public Contributors.
For more information and resources about PPIE including events, training and funding opportunities visit the Faculty's PPIE Toolkit, sign up to the monthly PPIE digest, visit the SRPE website and PPIE blog, follow @FBMH_SR or email srbmh@manchester.ac.uk.