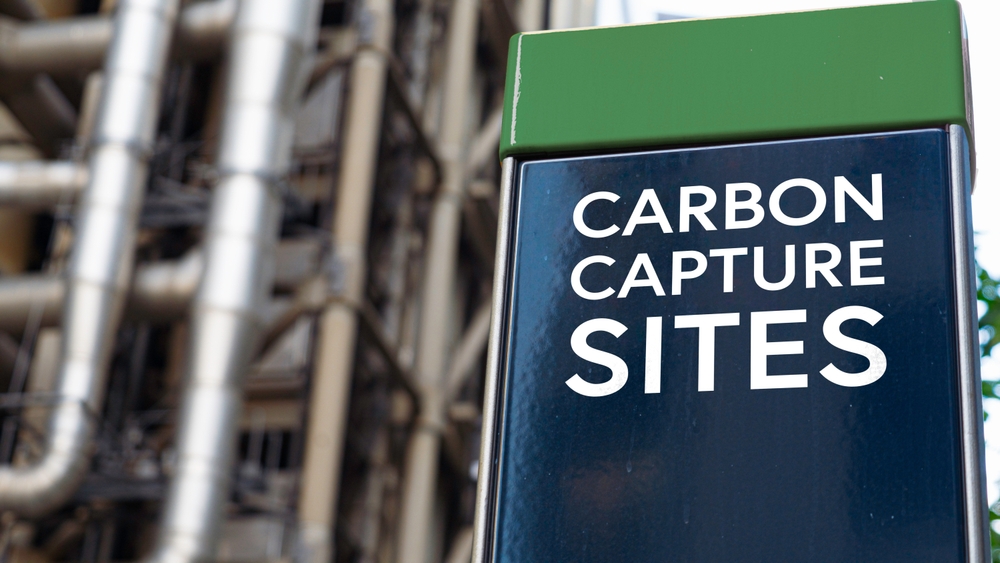 Swiss Air: a CO2 direct capture system
In our brand new Environmental Sustainability (ES) blog series, our undergraduate student guest authors will be discussing all things Environmental Sustainability. This blog will explore the potential for Direct Air Capture (DAC) to mitigate the effects of climate change through carbon capture.
Blog author: Sonam Tobgay, Undergraduate Student, School of Biological Sciences. 
Since the industrial revolution and now with the added constraints of a constantly growing population, human activities have led to an increase in greenhouse gases emissions in the earth's atmosphere, primarily carbon dioxide (CO2). These heat-trapping gases can be thought of as a blanket wrapped around Earth, leading to global warming and climate change.
Direct Air Capture: A significant milestone in fighting against climate change
Becoming net zero by 2050 is only one part of the plan to limit global warming to the 1.5°C above pre-industrial levels. The Intergovernmental Panel on Climate Change (IPCC) states that we also need to remove 12 billion tonnes of CO2 from the Earth's atmosphere every year by 2050.
Climeworks is a Swiss company that specializes in developing and deploying CO2 removal technology. The company developed a Direct Air Capture (DAC) plant that captures CO2 with giant filters, from the ambient air. The DAC plants are powered by renewable energy sources such as waste heat and geothermal plants.
How does the DAC technology work?
Mechanism: The CO2 filters/collectors are filled with granules with an affinity to CO2. As air is streamed through the CO2 filters, CO2 is stuck to the material's surface. When the filter becomes saturated, the airflow is stopped, and the material is heated to the boiling point of water. Then, CO2 is released and sucked out of the system. Once isolated, the CO2 can then be stored through mineralisation or reused:
Mineralisation: Stored for millions of years in bedrocks – could also be pumped back in oil and gas fields in the sea
Re-use: Captured CO2 can be reused in several ways, such as:
Fuel production
Carbonated beverages
Make insulation foam for houses
For industrial greenhouses
Making cement
Fed to algae to make carbon fibre or revive oyster reef
CO2 statistics and potential of DAC plants
In 2020, the global CO2 emissions from fossil fuels and industry were 31.5 billion metric tons, according to the International Energy Agency. 15 DAC plants operate worldwide, capturing about 9000 tons of CO2 annually. The DAC plants in Switzerland and Iceland can remove 900 and 4000 tons of CO2 annually. Thus, DAC technology for CO2 removal is aiding climate change solutions by removing the CO2 already released into the atmosphere due to various human activities.
Carbon capture technologies such as DAC will be key in helping us meet our climate change mitigation targets, however we have a long way to go before such technology is deployed on a grand scale.
Find out more:
Listen to the 39 Ways to Save the Planet – Swiss Air episode on BBC Radio 4 to learn more about Climeworks and their technology.
The content discussed in this article aligns with United Nations Sustainable Development Goals:
12: Responsible consumption and production
13: Climate action
To find out more about Environmental Sustainability: visit the Faculty's intranet page, website or contact srbmh@manchester.ac.uk. For more information on Environmental Sustainability at the University watch this short film or visit their website.