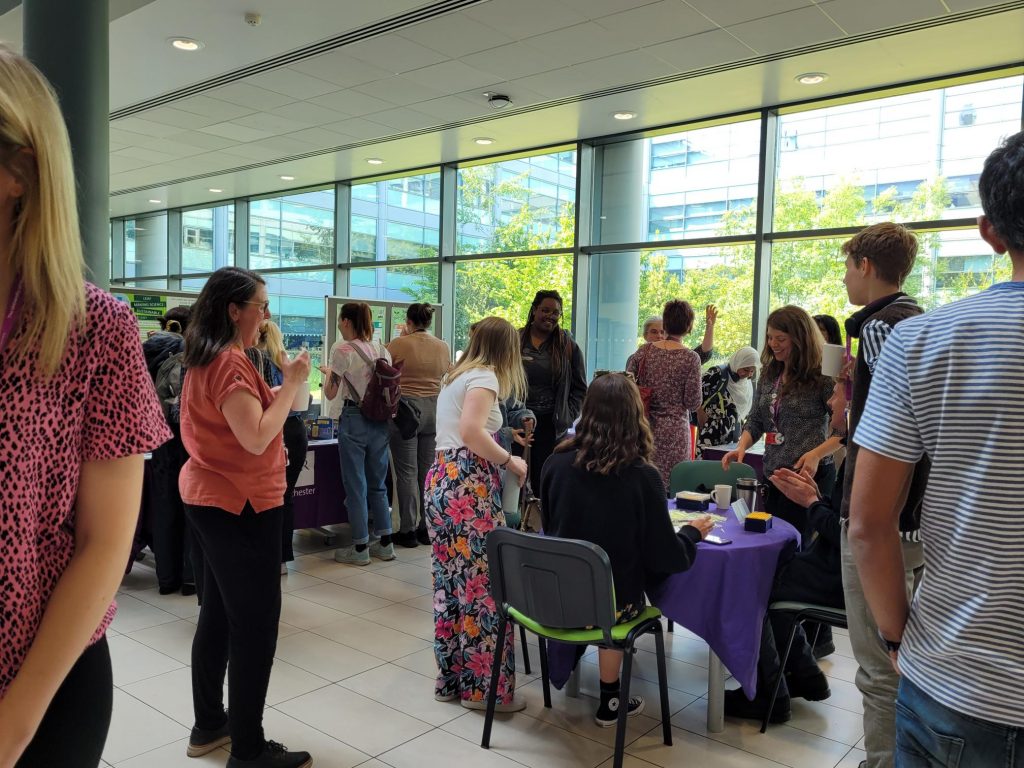 FBMH First Environmental Sustainability Showcase
By Eemaan Memon, Environmental Sustainability Project Officer
The Social Responsibility and Public Engagement Team recently hosted an Environmental Sustainability (ES) Showcase session.
The showcase hosted by Dr Maggy Fostier, Associate Dean for ES welcomed Martin Farley, co-founder of the Laboratory Efficiency Assessment Framework (LEAF) Programme adopted by the University to improve the sustainability of our research activities.
Martin presented the evidence to raise our Ultra Low Temperature freezers from -80°C to -70°C to save energy and the wider aspects of sustainable cold storage. Martin's evidence on optimising the energy usage of the ULT freezers resonated with the audience, promoting ongoing discussions.
They were also encouraged to engage with the biodiversity in the Michael Smith quad, where they identified species with the free iNaturalist app. In taking part, attendees were able to engage with nature on campus and enjoyed finding and learning about the different plant species present in the quad. To find out more about exploring biodiversity on campus by using iNaturalist, please contact srbmh@manchester.ac.uk.
The Faculty's Museum of Medicine and Health, also shared a collection of instruments and equipment representing a history of medical practice, teaching and research. Objects on display reflected different types of materials including plastics used in healthcare, representing equipment designed to be sterilised and re-used, and disposable instruments. Adding a historical perspective, the objects showcased the evolution of medical instruments and materials used in healthcare.
The showcase resumed to present the key findings of selected Environmental Sustainability Project students and concluded with the announcement of the winners for the Best Repurposed Plastic competition and the Tip-box filling challenge, fostering a sense of accomplishment and encouraging sustainable initiatives among the attendees.
Overall, the showcase provided a platform for learning, engagement, and inspiration, leaving the participants with a deeper understanding of environmental sustainability and its significance in various domains.
Sign up to take action:
To find out more about Environmental Sustainability in our Faculty and how you can take action, or to sign up to our Faculty ES Good Newsletter, please contact srbmh@manchester.ac.uk.