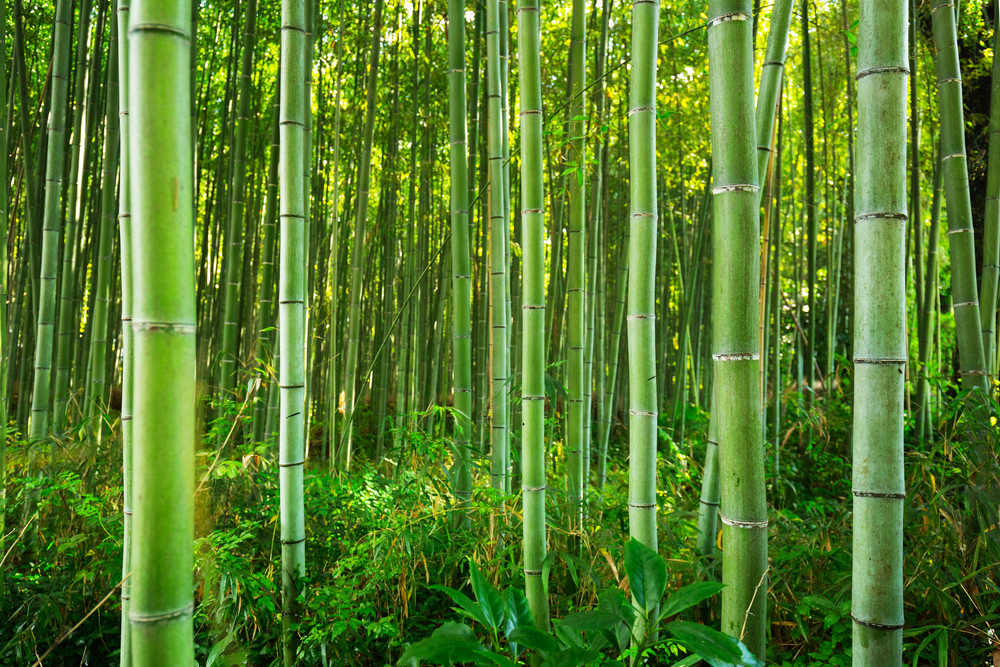 Bamboo is Better!
Blog by Alessandra Sabatini, BSc Biology. Twitter: @Alessandra_Sbtn 
In our Environmental Sustainability (ES) blog series, our undergraduate student guest authors will be discussing all things Environmental Sustainability. This article shines a spotlight on bamboo, a plant with exceptional properties to help us tackle climate change. 
Bamboo is a plant with incredible properties: it can grow up to 1m in a 24h period, and it can absorb 30% more carbon dioxide than other trees because of the densities it grows in. Bamboo can be used to make furniture, flooring or to build an entire house. The best way to use it is to put it into durable products to fully lock the carbon, but it can also be burnt into biochar – a very effective soil improver. 
On our planet, there are currently 2 billion hectares of degraded land. Bamboo can be used to stitch up these areas and help flora and fauna flourish. There are over 1,400 species of bamboo, which ensures that we can maintain biodiversity even when planting bamboo at high densities in degraded areas. 
Environmental Bamboo Foundation Indonesia is an environmental foundation that promotes the use of bamboo to heal the land and the air. Their aim is to create 1000 bamboo villages in Indonesia and 9 other countries to ultimately remove 1 billion tonnes of atmospheric CO2 /year. A bamboo village gathers 7-8 communities on a 2,000 hectare region of degraded land available for conversion into a bamboo forest with mixed crops and livestock. The communities can thrive on the crops and bamboo planted, and the villages remove CO2 from the atmosphere while restoring degraded land. 
Bamboo presents itself as a powerful ally in the fight against climate change. Some estimates predict that by planting bamboo in all viable degraded areas using agroforestry, we might be able to absorb 2% of all human greenhouse gas emissions by 2050. 
Find out more: https://biochar.co.uk/
Sustainable bamboo planting aligns with Sustainable Development Goals 11 (Sustainable Cities and Communities), 13 (Climate Action) and 15 (Life on Land). 
Listen to Bamboo is Better on BBC Radio 4, part of the 39 Ways to Save the Planet Series 
To find out more about Environmental Sustainability in FBMH: visit the Faculty's intranet page, website or contact srbmh@manchester.ac.uk.You can also sign up to our Faculty ES Good Newsletter; please contact srbmh@manchester.ac.uk to join our mailing list. For more information on Environmental Sustainability at the University watch this short film or visit their website