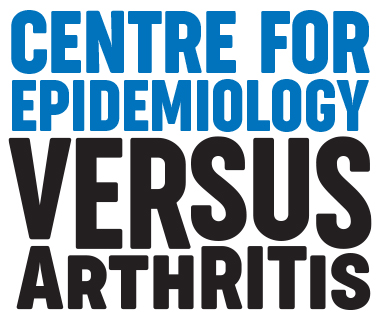 Welcome to the CfE News!
In our work, we address patients' clinically important questions by upholding the highest professional standards and leading change in research methodology and clinical practice. Here we'll share with you information about our passion and purpose: to improve the lives of people with musculoskeletal disease, advance medical care for patients and inform better policy decisions through world-leading epidemiological research.
Here's what you can look forward to when you read the CfE News:
Find out first about the latest news from our ongoing projects;
Get to know our interdisciplinary team of researchers, students, and staff;
Learn more about our events and activities for patient and partners.
We're particularly excited about launching this online space as it coincides with redesign of our website. Thank you for reading and visiting the Centre for Epidemiology News and we hope to see you again soon!