Centre for Epidemiology News
Bringing Research into Life
Keep up to date with recent findings and important advances in our research.
At the Centre for Epidemiology Versus Arthritis we are improving the lives of people with musculoskeletal disease through world-leading epidemiological research.
Find out below the latest news from our current and previous projects, the interdisciplinary team of researchers and students at the Centre, and the engaged patient partners, supporting our work.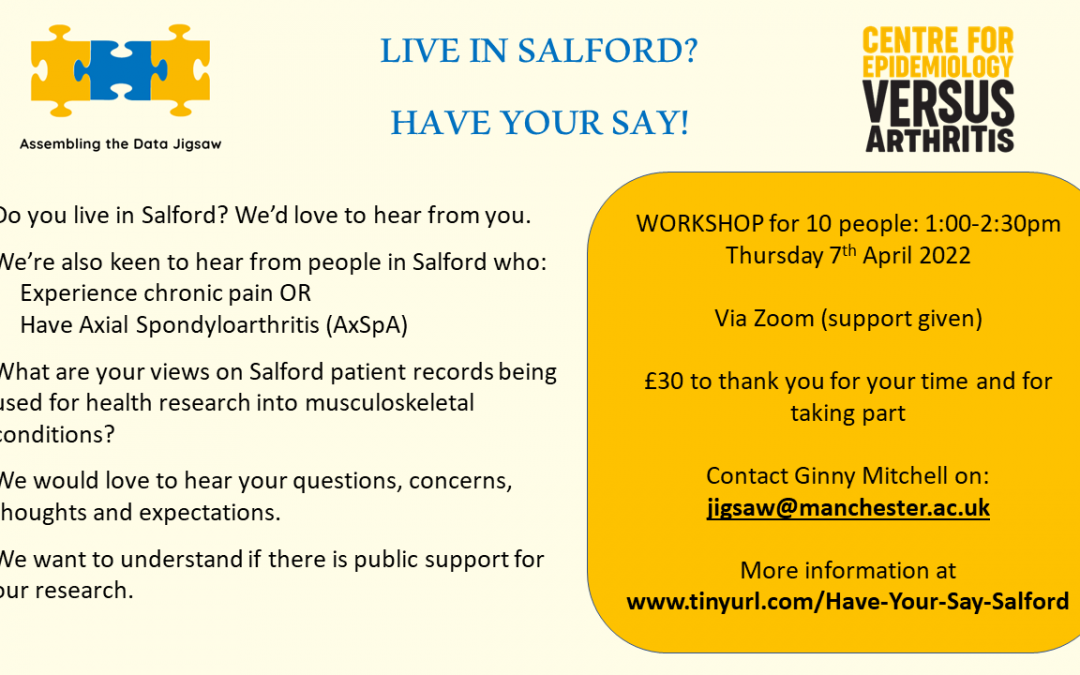 We are holding a workshop for up to 10 people from Salford to seek their views about our research plans in a project called Assembling the Data Jigsaw, which aims to link healthcare records from Salford GPs and Salford Royal NHS Trust for research into musculoskeletal...