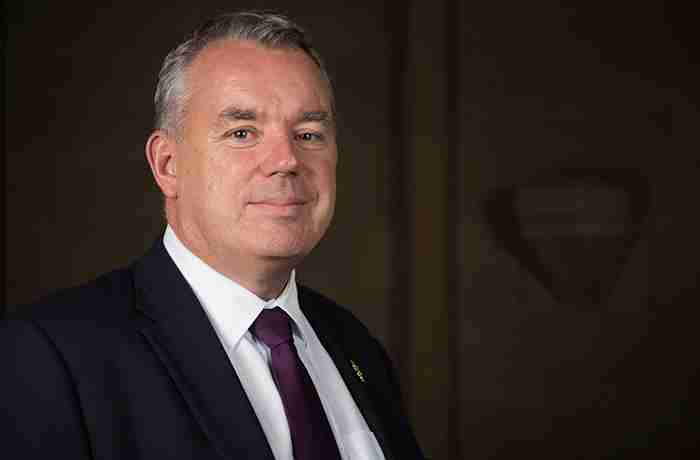 Patrick Hackett: Our University's values
Share your stories and experiences of what it means to be part of our University
Dear colleagues
When we asked you for your Big Ideas as part of Our Future, one of the most popular themes you talked about was 'how we do things'. You mentioned our processes and systems, but you also talked about our University's culture and values. Many of you said there was something distinctive about our University and felt proud to be a part of it – this was sometimes articulated as 'Manchester-ness'.
I'd like as many colleagues as possible to get involved in helping us to understand more about this and uncover our University's values by sharing their stories and experiences of what it means to be part of our University.  As part of this work we'd also like your views on our University's existing guiding principles and values – these are also outlined at the end of this message. 
We will use what you tell us to uncover a single set of University values which will form a core theme of our next strategic plan. You can get involved by sharing your stories online.  There will also be opportunities to discuss values in existing staff meetings and events taking place throughout May and June.
The more people that take part by sharing their stories and thoughts on our existing values, the more certain we can be that what results represents the whole of our University. All of your responses will be treated in confidence and anonymously.  Decisions about the values we take forward will be made by the University's governance groups, culminating in endorsement by the Board of Governors later this year.
Every organisation has values, whether it consciously decides to uncover them and live them or not.  These values influence the way that we make decisions and work together to get things done.  Where there's a strong sense of shared values we can work more effectively, deliver our best, and as an organisation be more resilient during change.
Uncovering our values is just the first step, the next challenge will be bringing them to life across the whole University in a consistent way. Sometimes we will have to call out things that we see or experience which don't align with our values and I'm not saying that this will be easy to do.  But I do believe that it's the right thing to do. 
I hope that you feel able to get involved in our work on values.  As ever, if you have any thoughts or ideas on this work please leave a comment here and I'll get back to you or email me at patrick.hackett-REGISTRAR@manchester.ac.uk
Best wishes,
Patrick
Our existing guiding principles and values as outlined in the Manchester 2020 Strategic Vision
We will be guided in all our activities by our motto 'Cognito, Sapentia, Humanitas' (Knowledge, Wisdom, Humanity).
We will be led by the discovery of new knowledge, and aim to maximise the impact of that knowledge through education, innovation and delivering value to society.
We will be an independent and autonomous organisation that will work to uphold rigorously the principles of freedom of thought and speech and encourage tolerance of diverse views and beliefs.
We will be agile, flexible and adaptable but will value our rich academic heritage and diversity.
We will be an ethical organisation with exemplary policies, procedures and behaviours.
We will be committed to environmental sustainability, setting and meeting the highest possible standards across the full range of our activities.