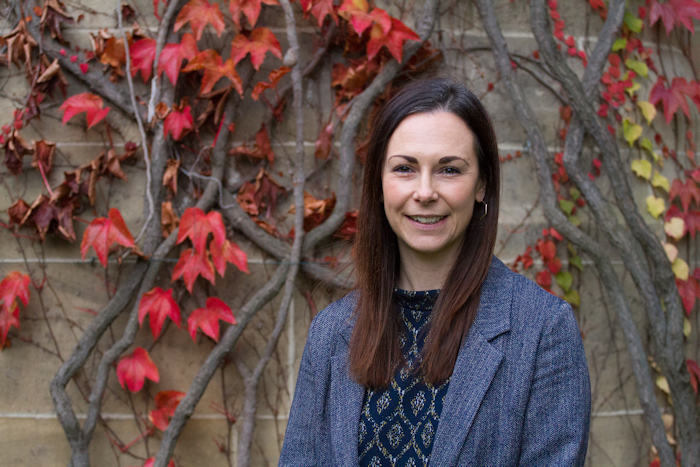 Stephanie Lee: Removing barriers and boundaries to learning
Everyone should have equal opportunity to benefit from higher education if it's right for them.
According to the Universities and Colleges Admissions Service (UCAS), more people from disadvantaged backgrounds are entering higher education than ever before.  That said, you're still more likely to go to university if you're from an affluent background, with this especially being the case for universities like ours which have high entry requirements.
There are many reasons why some groups are still less likely to enter higher education – they may not get the qualifications needed or perhaps they just don't see themselves as 'belonging' at university.
Here at Manchester we work hard to ensure more people from disadvantaged backgrounds have access to study here.  This work – often called widening participation (WP) – is also about ensuring that once these students join our University they succeed and progress after graduation. 
Our WP work is firmly embedded in our University's core goals to remove barriers and boundaries to learning, and to make a difference through our social responsibility activity.  We have a critical role to play to increase social mobility so that influential professions like politicians, lawyers, doctors and academics are more representative of our society.
We have one of the largest cohorts of widening participation students within the Russell Group, with a third of students each year qualifying for our Manchester Bursary which supports students from low-income backgrounds.
Our WP work begins early with activities taking place in some local primary schools.  Last year we launched Into University Manchester North Centre based in Blackley, north Manchester. This centre provides a permanent, physical space in the local community and last year worked with more than 1,200 young people from primary school through to post-16.
Not all these young people will come to our University and many may decide that university is not for them. But what is important is that they have had the opportunity to find out what university is like, particularly when often no-one else in their family may have that experience to share with them.
We have been working to increase access to our University through our Manchester Access Programme (MAP), for nearly 15 years and during that time more than 2,000 young people from disadvantaged backgrounds across Greater Manchester have entered our University.
Successful completion of MAP reduces the grades students need to get into our University, and whilst some students need this flexibility, many students exceed our typical entry requirements. Success rates for MAP students in terms of degree completion, attainment and graduate employment are very positive too.
Whilst WP work takes place right across our University, some subject areas have developed specific initiatives.  A great example of this is the Pathways to Law programme led by the School of Social Sciences, which aims to rebalance findings like those in a Sutton Trust report which highlighted that 65% of senior judges went to a fee-paying school whilst the proportion of the population attending such schools is only 7%.
However, there is still more our University can do and last year we started to make reduced grade offers to applicants who are from disadvantaged areas and attend schools or colleges where performance is below the national average.
So how do we continue to develop this work?  The Office for Students now requires all universities to have an Access and Participation Plan which sets out how they will improve equality of opportunity for underrepresented groups to access, succeed in and progress beyond HE.
Here we have identified where our biggest gaps are and put ambitious targets in place. This includes targets to eliminate the gaps in degree attainment between different groups of students. We will be addressing these gaps through the effective targeting of existing support such as My Learning Essentials and Peer Support and the development of new approaches through the recently established Manchester Institute of Teaching and Learning.
Alongside activity to reduce and eliminate the gaps between widening participation students, we also need to rethink our use of language as 'quality' is often seen as synonymous with high grades.
In order to achieve our ambition to be an inclusive, research-intensive institution we need to consider how we identify potential, putting into context a student's background and being proud of the value we can add to students, who have much greater obstacles to overcome compared with students from more advantaged backgrounds. 
To find out more about our widening participation work, take a look at our 2018/19 WP Annual Report.
Stephanie Lee, Head of Widening Participation and Outreach