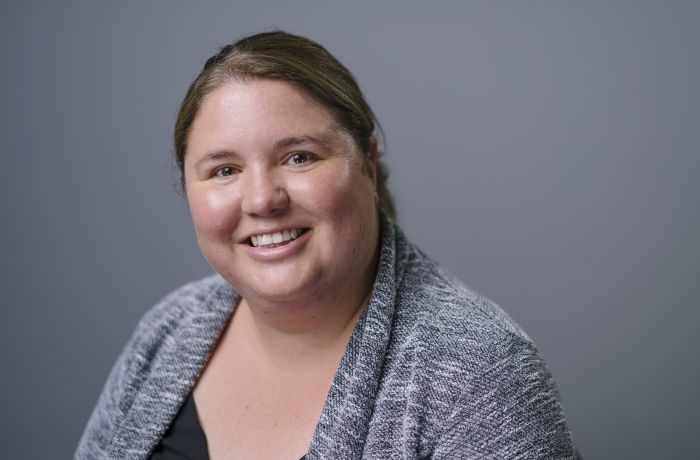 Hannah Rundle: It's not what we do, but how we do it: SEP "How We Work Together" principles
Often when we talk about the Student Experience Programme (SEP) we focus on the new technology, processes and staffing changes this major change initiative will bring to the University. In my role working as part of the SEP leadership team, I have, along with many of my colleagues been an advocate of the importance of us also thinking about our shared ways of working.
To help achieve this, SEP has defined a direction and vision for "How We Work Together" to deliver excellent student experience now and in the future. These principles are being used to guide both the people and structural design and technology and process development. They will help to shape the most important factor in implementing these changes successfully: our culture and behaviours. These principles reflect the culture of the University: our heritage, our progress over recent years, how we work now, as well as our future aspirations. 
The principles are based on current best practice from our operational teams, learning from our response to COVID-19 and the wider expertise of our colleagues. I'd like to take the opportunity to share some of the main areas of focus of that vision, and why they are so important to delivering SEP, and then to ask for your comments and feedback as we continue to develop these principles within the programme.
Single Professional Services team
Throughout the pandemic, we have seen how colleagues are working collaboratively across the Schools, Faculties and the Directorate for the Student Experience to maintain and in many cases deliver new and improved services, in everything from student hubs to graduation. We're keen to embed this 'cross organisational' approach within SEP.
One way in which this is being done is through SEP working groups where representatives from across student experience areas are reviewing our organisational structures by functional area (such as Teaching, Learning and Student Experience and Postgraduate Research) so that the focus is on a shared cross-institutional approach, rather than our own existing internal teams.
Using established best practices, we want to create new and reinforce existing cross-organisational networks and communities based on common activities that are carried out, and these will be embedded in our ways of working for the future. These will be designed to allow colleagues to network, share best practice and work together to solve problems with people doing the same kind of work in other parts of the organisation.
As part of this work student experience leaders have been working with colleagues in Schools, Faculties and central directorates to understand and clarify their respective roles. The aim is to achieve a level of consistency across the University, allowing for clearer decision making and creating an environment where teams who have a common interest can work together more easily.
Partnership working
Over the last year we have all had to prioritise work and direct our focus to the most critical activities. During this period teams and individuals have really stepped forward, flexing the work they carry out to respond to the most urgent needs, with some staff taking temporary assignments in priority areas.
Through SEP, we are delivering new structures and job descriptions which will allow a degree of flexibility to respond to future change – in some cases changes that we can predict but also to those, like COVID-19, that we can't. This will mean that once confirmed in a role (for example, Marketing and Recruitment Manager), colleagues will then be assigned to an area of the organisation to work over the medium term (for example, the Faculty of Biology, Medicine and Health Marketing and Recruitment Team), with assignments reviewed periodically ensuring we have our people where they are needed most.
With the input of leaders across teaching and learning we are introducing a new style of job description: simplified to emphasise skills and competencies and standardised across different areas of the organisation, where relevant. For example, as part of the changes announced through Cohort 1 of SEP, there is now one single Admissions Administrator job description, for all areas.
This gives Professional Services colleagues the opportunity to broaden their experience to support career progression and makes it easier for staff to move to different areas of the organisation in response to peaks in workload. By introducing this principle of flexible resourcing we should also reduce the need for the University to use fixed term contract roles to fill areas of shortfall across the organisation.
The benefits of this are already being seen, for example in Applications and Admissions, the new standardised job descriptions have enabled us to run collective recruitment to roles across the organisation, saving valuable time in managing the recruitment process, reducing duplication of effort between faculties and significantly speeding up the process.
Simplicity, consistency and agility
Our ability to adapt to and react to change is extremely important in maintaining the success of the University. Where we currently have differences in the way we do things across our organisation, it's important to acknowledge that these are often the result of evolution as teams have solved local issues as they have arisen. However, this inconsistency can sometimes be unnecessary and can act as a barrier to progress and agility. In particular during critical responses, like COVID, common ways of working often allow us to more efficiently solve issues.
That doesn't mean that we are ignoring local requirements though.  It is essential that we remain able to tailor and adjust our models to these local needs. The common processes and methods that we introduce should not limit us but provide templates that are understood and supported across the organisation and allow that all important flexibility to respond to change.
There is lots of work taking place across the University to embed the positive experience from the last year, and SEP is no different. I'd be interested to hear from you if you have any views on how we can change how we work to support the student experience – or if have any comments on the principles we have put together to guide this.