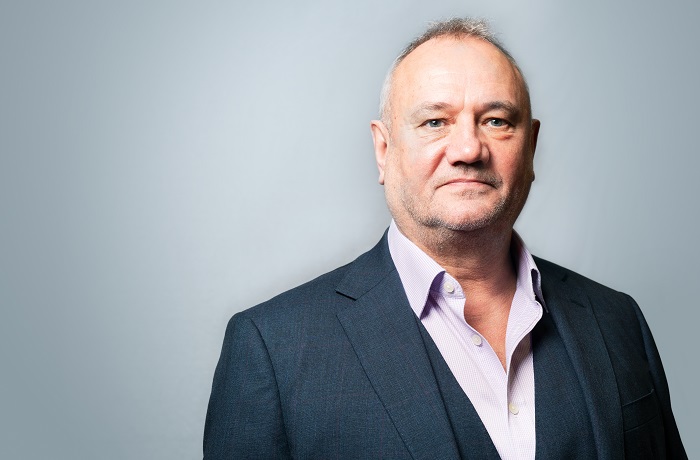 Malcolm Whitehouse: Becoming a digital University together
Malcolm Whitehouse, Chief Information Officer, talks about our journey to becoming a truly digital University, and how modernising IT can support us.
All organisations, regardless of type or size, will over the course of the next decade increasingly see both their core and supporting activities entwined with digital technologies.
In the higher education sector we're seeing an upwards trend in the use of digital teaching interventions – to better support learning and to help students develop the skills and experience to use and exploit digital technologies in their chosen field of study and future work.
In research, all disciplines are seeking opportunities to exploit digital technology. From the ideation stage using collaborative tools to share and expand thinking, through to the increased use of digital tools to manage and understand data. And then further to analyse and create digital perspectives on research outcomes.
Digital technology is changing higher education – there is no question – but by how much, and when? Our students are the 'digital engine room' for the future, and part of our role as educators is to ready them to have the greatest impact on all parts of society. Increasingly this will be through digital creation and innovation. We also have a role to identify where the use of digitisation and digital transformation can help the wider University.
Investing in the digital future
Of course, our University is already on a journey and to date has invested in digital capabilities across the institution – largely in quite traditional ways such as websites, content publishing, and basic transactional facilities. Digital technologies are in play across many elements of teaching and learning too – virtual learning environments, collaborative capabilities, digital learning support and using new digital methods in delivering research support.
As part of the University's strategic plan, there are activities underway to help us collectively respond to digital opportunities.
The University's Digital Futures activity – led by our research community, this brings together cross discipline work into diverse areas such as health, smart cities, internet of things, cyber security, data science and artificial intelligence, business and employment.
A Digital Strategy for our University – linking together the themes of 'Digital Innovation' and 'Living in a Digital World', our emerging joint strategy will help us to understand the digital capabilities we already have and how we can bring them together to maximise value – coupled with identifying the key gaps we want to develop together as part of our future strategy.
Guided by the University's new vision and strategic plan, and in collaboration with others across the University, the Directorate of IT Services is working to enhance digital capabilities by providing the technology to help our staff and students to innovate across all aspects of our University. This is where the idea of federated delivery comes in. In some instances big central standardised solutions will be the best mode to deliver, but in others it will be about giving staff and students the toolsets and consultative support to do it themselves – creativity will come from us all.
Modernising IT
IT Services is transforming the way in which we will respond to these challenges through a combination of modernising IT and being a key enabler to strategic change programmes: the Student Experience Programme (SEP), the Research Lifecycle Programme (RLP), and supporting the delivery of the Manchester Engineering Campus Development (MECD). The core infrastructure platforms that these programmes of work will provide are a necessary first step in supporting the University to become truly digital in the future.
On modernising IT we are we are now in the implementation and delivery stage of our journey, with key pieces of work – themed under technology, operations and organisation – progressing at pace.
Technology enhancements include faster, more reliable network coverage across campus and improved connectivity – put simply, we're taking a 'wireless first, always on' approach to network modernisation.
Anytime, anywhere
Most staff and postgraduate research students have upgraded to Windows 10, a pre-requisite to the introduction of Office 365 which will provide a core set of tools to enable 'anytime, anywhere, on any device' working. There'll also be OneDrive for cloud-based file storage, and Teams for collaboration, which coupled with technologies such as Microsoft Azure Artificial Intelligence and Microsoft PowerApps, will be immensely powerful.
And with the introduction of Power BI, our new analytics platform, we have an opportunity to be more data-driven than ever – particularly as we work to define how digital can best serve the future needs of our University.
Our future is digital and the journey has begun.
Malcolm Whitehouse, Chief Information Officer, IT Services.