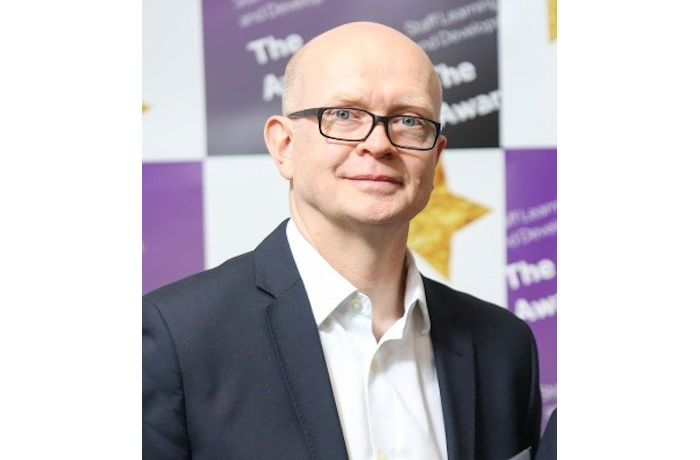 Jonathan Winter: A time of learning
Jonathan Winter, Head of Staff Learning and Development, shares some of the opportunities available to staff for continuing their professional and personal development.
We are living through changes that few of us saw coming and even fewer were prepared for.
So much has changed in such a short time and the way that each individual experiences and reacts to these changes is vast. Above all, this is a time of terrible suffering for the bereaved and the sick. To a greater or lesser degree all our lives have been affected and will continue to be for the foreseeable future.
For the first time in my life I feel I could ask anyone if they have learned anything new in the past few weeks and the answer would be 100% "Yes". Those in employment are highly likely to have acquired new knowledge, skills or experiences both personally and professionally. Many speak of positive things they have learned, ranging from finding out who their neighbours are and how they can help each other, to learning about (or rediscovering) their personal strengths and those of others.
To say we are learning is to say we are adapting to our changing circumstances. That capacity for adaptation and learning has been present throughout human history. It's why we are still here and why we will find a way to bring the current health and economic crises under control.
Some of our University colleagues have vital specialist skills and roles that enables them to contribute directly to understanding how to manage Coronavirus and its impact locally, nationally and globally.
Most of us have a less direct professional link to overcoming the current challenges, but we all play a role in the University's success by keeping learning and adapting to become ever better at what we do.
It is well known that when we learn new things, our brains are more ready to process and act on further new learning. So this is a really good time to focus on what you could learn that would be of greatest benefit to you and possibly others too.
Some people are finding the opportunity in the lockdown to reflect on the role they do and how they might like to change their working lives, either through a different role or a new approach to their current role. We offer lots of career development advice and guidance on Staffnet.
We are hugely fortunate to be part of an organisation that understands the value of learning for its staff as well as its students, so we continue to benefit from a really broad range of opportunities to learn something new or build further on existing strengths. The Staff Learning and Development team have been busy reinventing many of our previously face to face development activities as online versions that you can use from home on any device with internet access.
The starting point, given the breadth of choice of learning opportunities, is to create a prioritised plan for your learning. It may be that you have one from a previous Performance and Development Review (P&DR), though this might be out of date or in need of updating given our collective change in circumstances. There is clear, concise guidance on how to decide on a Personal Development Plan (PDP). Wherever possible you should discuss your PDP with your manager to see if they have any comments or can offer additional ideas or support.
Do remember that the PDP approach is just as useful for non-work or broader career aims that you would like to fulfil.
If you are currently furloughed you are allowed and indeed encouraged to invest some time in your professional development if your circumstances allow.
Once you know what type of development you are seeking, then you will almost certainly find the solution in our Staff Learning and Development area in StaffNet.
We have quickly got into our stride with delivery of live sessions to groups of colleagues via Zoom. Did you know that Zoom has many of the features of a development workshop built into its technology including break-out groups and shared interactive whiteboards? In March we didn't know that either but by April we were experts!
It is not unheard of now for us to be running three live group development sessions at the same time and we have had great levels of active participation from colleagues all around the University – thank you all!
Positive feedback from participants is suggesting that the learning experience has been as good as when it takes place in the training room. People have also told us how good it feels to still be taking part in professional development when so many other things have had to stop.
An external facilitator who was involved in one of our recent sessions described the University's staff learning and development opportunities as "streets ahead" of what other organisations are currently offering, so please do make the most of this valuable benefit of being part of the University.
Whilst many development needs can be met with 'off the shelf' resources, lots of others need to be tailored to local requirements and challenges. In these situations you can contact us to discuss possible help with creating a bespoke intervention. To start that conversation (or for anything else) please email staffld@manchester.ac.uk and we will put you in touch with someone whose role it is to support learning and organisation development in your part of the University.
Finally, let's acknowledge that there is a great deal of uncertainty in our current situation and the need to be patient while things become clearer, but this does not need to stop us from progressing our learning. This reminded one of our team of something Martin Luther King Jr. said:
"You don't have to see the whole staircase. Just take the first step".