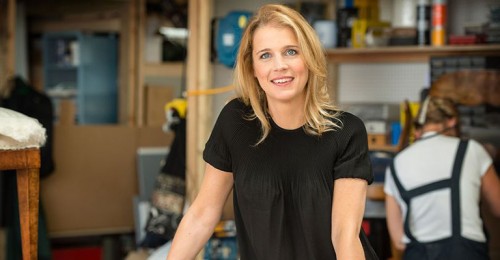 Danielle George: Blended and flexible learning – a look back and the road ahead
It's fair to say that when it comes to teaching and learning, the past twelve months have seen seismic shifts – developments we might have expected to take close to a decade when we rung in the new year in January 2020 were suddenly compressed into a few months, with colleagues getting to grips with new technologies and rapidly moving their teaching online. It's important to say that this would have been impossible without our colleagues going above and beyond to deliver high-quality learning, working long hours to ensure our students had the best possible experience. There have been countless occasions where I've been amazed at how thoughtfully materials had been designed to suit different mediums, where colleagues drew up new resources and tools and adapted their teaching style to ensure that students were getting the most out of online delivery.
Note, I said online delivery – while we had hoped that we would be able to offer students a blended learning experience last semester, the reality of the pandemic and government restrictions meant that little on-campus teaching could take place. Now we're slowly moving out of lockdown (though we've also had to plan for remote study options where possible in case we aren't able to fully return to 'normal' by September), there are new challenges ahead and decisions we have to take together. Once we have the freedom to return to campus, we'll have to ask ourselves which activities add most value in-person, and which aspects of teaching may actually work better delivered online and on-demand, allowing students to learn at their own pace and build their confidence before they take part in interactive sessions. Given that the 'Our Future' vision that came out in early 2020 set the direction of travel towards increased flexibility through blended and flexible learning, the coming months provide the perfect opportunity to ask how we can successfully move towards this model.
A look back
Before I fill you in on our next steps to flexible learning and how colleagues can get involved in shaping our future offer, I want to give credit and thanks to the Online and Blended Tactical Working Group, a great mixture of academics and PS colleagues from across the University, that supported teaching and learning through three national lockdowns and ever-changing government regulations. We made huge leaps in the provision of digital tools, deploying Microsoft365 and Teams to improve online learning, issuing more than 10,000 Zoom licenses and giving remote access to around 5000 cluster PCs for those who needed specialist software. To support the redesign of over 1000 courses, and to bolster local investment in Faculties, £300,000 worth of equipment was sent to lecturers to aid them in creating engaging online content. In addition, we recruited 22 additional eLearning technologists, who are on hand to advise how best we can break down and present materials in engaging ways and what activities work well in an online environment. We also worked in partnership with our students to ensure that their perspectives are central in the design of teaching and learning materials, recruiting 15 students as partners.
In addition, the Online and Blended Tactical Working Group produced guidance for creating high-quality online content and the delivery of blended learning courses, as well as designing accessible and inclusive materials, and worked with Faculties to help share the fabulous materials that were produced locally. There's still more work to be done in many of these areas (more on that further down this blog), but I am amazed at how much has been achieved in such challenging circumstances and I want to thank everyone who got involved and helped to keep our University running during the pandemic. BUT- this level of workload is not sustainable and going forward, we need to strike the right balance between delivering the 'Our Future' vision and continuing to innovate and develop our teaching and learning, with more manageable workloads for everyone.
 The road ahead
Building on the work of the Online and Blended Tactical Working Group, the Flexible Learning Programme was spun up to explore a path towards increased flexibility in how we teach and learn after the pandemic, and how flexibility over pace, place, time, mode and qualification can support learners' individual choices. My colleague Steve Pettifer, University Academic Lead for Digital Learning, and I hit the (virtual!) road, attending Department, School and Faculty meetings, holding an open meeting and speaking to students to listen to as many views as possible on how flexible learning should be embedded at our University, and how far and fast we should travel in that direction.
What has become obvious in these conversations is that our journey to flexible learning has to be about creating the right conditions and support structures to allow us to explore new approaches to teaching and learning, not outlawing any particular forms of delivery. What might work well in my area of engineering, could be the wrong approach for a subject like music. That's why we're proposing that a model of blended learning is adopted at programme level in the 'first steps to flexible learning' paper that we're taking to Senate this week. This leaves room for academic course unit leaders to choose the best method of delivery, depending on where blended approaches can really add value.
Over the past year, we've learnt that the flipped model of teaching has worked well in many areas. This means that explanatory material is delivered online and on-demand (asynchronous) so that lecturers create or curate material that students access at their own pace. Activities where students and lecturers are present at the same time (synchronous), such as workshops and seminars, can then be used to dive deeper into the material, ask questions, do practical work and have in-depth discussions. Our 'first steps to flexible learning' paper recommends we use these 'live' sessions for active learning where possible, and also suggests that students should be supported with detailed signposting – clear guidance to show which activities are essential to achieve learning outcomes, recommended to enhance the level of outcome, or optional 'for interest'. Timetabling recommended slots for asynchronous activities will be another suggestion. This is not meant to be set in stone, but aims to help students to organise their week and know they're on track.
How to get involved
While the 'first steps to flexible learning' paper sets out our direction of travel, there are lots of questions we have to explore before we can deliver the right infrastructure and resources for successful blended and flexible learning. Just to give you some examples: We'll have to look at virtual learning environments and tools and how they can best aid digitally-supported learning, which resources will be needed to support academic colleagues to deliver high-quality blended learning in the future (among other things, we're thinking about creating a 'blended learning prototype area' that colleagues can visit for specialist support and equipment as well as trialling different ways of teaching), how we can ensure accessibility and inclusivity are central in the design of all materials, which training we'll need to build digital skills for staff and students, what about redesigning assessments… the list goes on…
Even if our small Flexible Learning team could tackle these issues alone, I know it's not the right approach. Our colleagues are experienced, ingenious and full of great ideas that we want to draw on to make our next steps a success and create a blended model that really works for staff and students. We'll be asking colleagues to get involved in network groups over the next few months and we hope many of you will join us to really get to grips with these issues.
Look out for the next announcements on StaffNet to get involved. You can also get in touch with myself and Steve via avp-bl@manchester.ac.uk, all suggestions and comments are most welcome and I look forward to hearing from you!