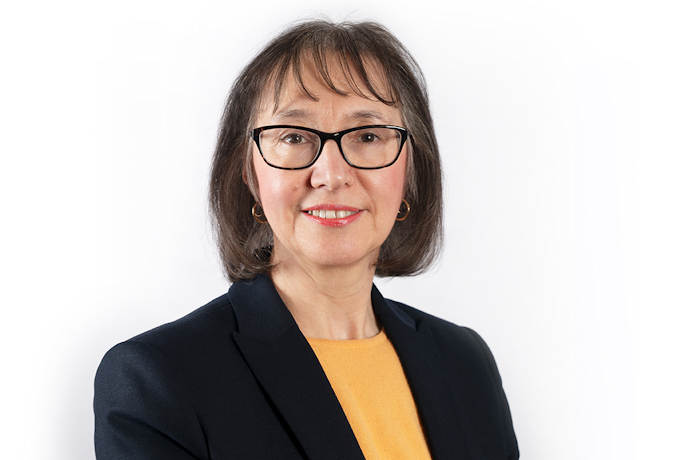 Karen Heaton: Why our hard-earned retirement is top of my agenda
How we will spend our hard-earned retirement has been top of my agenda this year. Not only because I will retire from the University in November, after 15 years of service, but also because the Universities Superannuation Scheme (USS) has been facing challenges.
As you know, the USS continues to face a large deficit, with major pressures from the UK pension regulator, and other challenges, giving rise to concerns that it will be unaffordable for both members and employers, as well as unattractive to new members.
We know how valuable the pension is to our staff – our most valuable asset – so it's important to us that the scheme provides appropriate retirement benefits and remains affordable and sustainable to all members.
We are working closely with Universities UK (UUK) and the other USS employers to find a better way forward.
Our response to the UUK consultation included the results of an important survey of members of the scheme and colleagues eligible to join, which demonstrated that you share our concerns and value our determination to act, as well as your understandable strength of feeling.
The survey showed that a majority of you thought the pension was a valuable part of your overall employment reward package, was an attraction of working at the University and provided value for money.
It was good to hear that nearly all of you are aware that the University contributes the equivalent of over one fifth of your salary to your pension and we appreciated the data that showed how you felt about possible changes, such as a flexible option to allow members of the scheme, particularly those starting out in their careers, to pay in less.
And we recognised and understood how most of you said that death and incapacity benefits, and leaving something for your family and other beneficiaries, is important to you.
It's important that we continue this conversation, through all our usual channels and the comments you can make on this blog, so we work together to look after our pension scheme.
UUK have now published a full list of the proposals which are being supported by employers. These include no increases in member contributions or employer contributions, maintaining the scheme's Defined Benefit /Defined Contributions hybrid and giving eligible members the choice of a new lower contribution option.
The proposals will be discussed over the coming weeks with the UCU, UUK and USS at the Joint Negotiating Committee (JNC), which is responsible for approving any scheme rule changes and to conclude the 2020 valuation.
So there is some way to go and a lot of hard work ahead.
However USS Group Chief Executive, Bill Galvin has responded to the consultation with "cautious optimism", which I find encouraging.
And there is some positive movement from the USS Trustee  to reflect the extended moratorium in a longer recovery plan period for the deficit. It also plans to introduce a comprehensive system of review as part of the debt management arrangements, bolstering the overall process and ensuring that employers can raise challenges to any decision made.
Everyone involved in the negotiations at the JNC – our University included – is determined that we will secure a scheme that provides retirement benefits, is affordable to all members and remains sustainable for the future.
This has been a year like no other in my career. I am leaving having been amazed at how my colleagues across the campus have coped with the pandemic – we have all worked so hard in such difficult circumstances, and I'm even more proud to work at this University than I already was.
I want the years ahead for my colleagues, and those who are new or yet to join the University, to feel assured that they have a pension scheme that is secure and sustainable and their hard-earned retirement will be contented, healthy and carefree.
With your hard work, patience and fortitude, you have most definitely earned that.
Thank you,
Karen