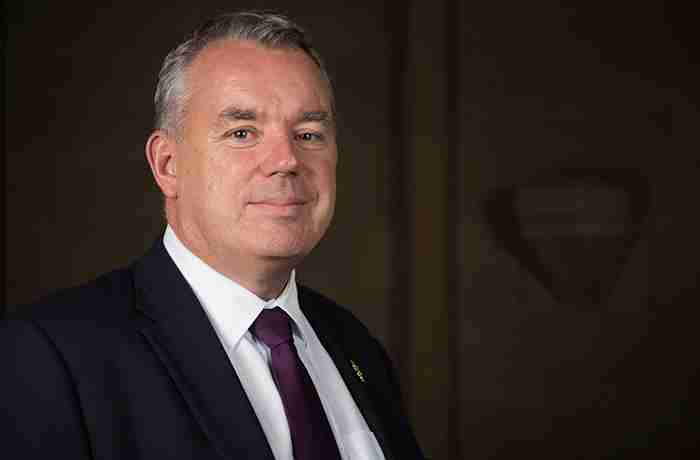 Patrick Hackett: Working smarter and living better – a hybrid future update
In Professional Services, we want to create a more flexible future for our people because we know that it can benefit us in our professional and personal lives.
As a first step, we have today launched our new Hybrid Working Principles to all our staff, setting out potential new ways of working for our colleagues. Our people managers had a briefing on the Principles a few day ago, and they are getting ready to support the implementation of hybrid working in their teams, subject of course to the roles that people undertake.
Getting to this stage has taken us many months of planning and discussion, but in many respects this launch is just the beginning. These Principles are an experiment. The very idea of hybrid is largely new, resulting from the pandemic experience of working from home. Employees all over the world have expressed a desire to have a much more blended approach to work in the future, and our own people have said the same through our staff surveys.
There is much that we can learn from our time working remotely this last year or so, but at the same time we have all been working and living through the complexities of a global pandemic. Just how hybrid working will work for us in practice after we return to campus in greater numbers, and indeed how we might feel about it individually, is yet to emerge.
For me, this is the exciting part. When we launch policies or programmes at the University they are typically much more defined and prescriptive. It's not very often that as a leader we say to our people 'we don't exactly know how this is going to work'. There will undoubtedly be questions that we have not thought of and challenges to work through on the way. We can learn from each other, and from other organisations who are on similar journeys. To this end I'd like to encourage you to share your experiences of hybrid working, including what has gone well and where we need to improve.
As we move forward with our new Hybrid Working Principles, we need to do so with wellbeing, inclusion and sustainability in mind. There is going to be a lot to do to make this change – but the leadership team is committed to enabling colleagues to work flexibility where they can do so.
I recently heard future of work expert Professor Lynda Gratton say that we have a once in a lifetime opportunity to reset and to rethink how we work. It is indeed a significant opportunity for us here at Manchester. I believe that together, we will learn how to make flexible and hybrid working work for us.