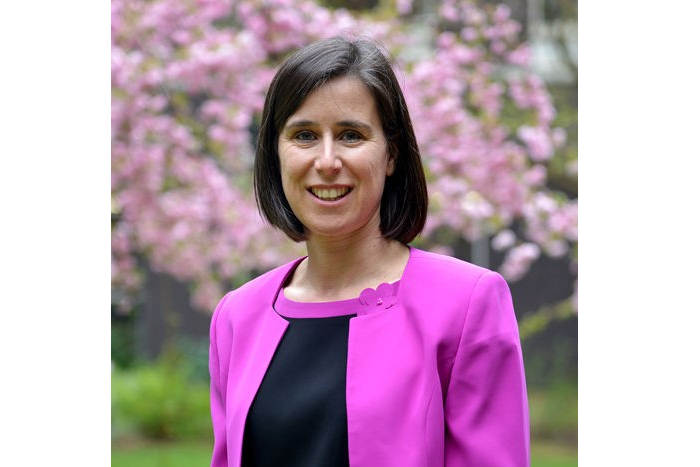 Judy Williams: Every day is a learning day
Previously published on Advance HE 
From humble beginnings, the Advance HE accredited Fellowship programme at The University of Manchester has grown exponentially. This is testament to our commitment to developing a culture of continued enhancement in teaching excellence and the flexibility of the Professional Standards Framework (PSF).
Advance HE are celebrating 100,000 fellowships – and recognising the fantastic work we have been doing supporting all staff, from clinicians and health care professionals in the NHS to early career researchers and students, to gain those fellowships. The fellowships enable people to reflect on their teaching and learning and demonstrate their teaching excellence.
It is no surprise to us that Descriptor 2 (D2) Fellowship is the category we award the most because of the inclusive nature of our programme – which is open to all educators in practice. We are delighted that so many colleagues engage with the programme annually.
This supports our student-centred ethos in relation to teaching, learning and student support. It is critical that we have the broadest reach possible, and this is reflected in the scope of our awards. These range from undergraduates, lecturers, professional support staff to collaborators in the NHS, business and charity sectors.
The impact of D2 on staff and students
The PSF provides teaching and learning practitioners with a shared vocabulary which they can use to articulate their experience effectively. This standardisation is crucial and ensures that applicants are 'on the same page.' There is also a clear requirement to reflect in depth and link this to best practice and pedagogy.
Members of our alumni have described gaining fellowship as "transformative in improving their confidence to pursue opportunities" and that the PSF provides "…a scaffold for continual quality enhancement and innovation."
All of this has been possible due to colleagues stepping up, supporting others to work towards their fellowships and mentoring and assessing. Collegiality is important and there could not be a clearer example than how amazing everyone at LEAP has been during the pandemic.
What makes the PSF valuable?
Flexibility
The PSF is invaluable thanks to its flexibility, inclusivity and the diverse ways in which it can be applied across a multitude of contexts. Whether you are in professional services (PS), or E-learning, a teaching focused academic or a post-graduate researcher, provided you are supporting students' learning in some capacity you have the ability to benchmark your experience against the D2 criteria.
Inclusivity
We know that holding a fellowship empowers junior colleagues – building confidence and supporting their long-term employability. It is also a key sector-wide mechanism for benchmarking, and in recognition of this we have made our programme accessible and inclusive by design. We are thrilled that colleagues achieving D2 fellowship represent the diversity of our University community, and this is evidenced in our EDI data.
Longevity
The PSF has stood the test of time because it is both comprehensive and accessible. It manages to consolidate the fundamental elements of 'areas of activity', 'core knowledge' and 'professional values' effectively. Its format is accessible for colleagues new to reflective practice, which helps to improve engagement. It can also be tackled systematically, making it easy to identify where activity can be linked to multiple criteria.
We have high levels of engagement with undergraduate and postgraduate students and in this sense, D2 fellowships are supporting our aim of working across the traditional boundaries of teaching and learning. Whereas on one hand there are 'learners' (and consumers of the PSF) and on the other, practitioners reflecting on their own practice; we recognise the value in taking a holistic view of the learning that occurs at this interface.
The importance D2 fellowships to individuals
For colleagues, gaining fellowship is a considerable milestone. It is immediately confidence building and can open doors. D2 covers the fundamental components required for a teaching and learning and/or student-centred career, regardless of specific role or discipline. Time is always a challenge, but gaining fellowship sets educators in practice off on a new path – embedding reflection into their every day. Fostering this culture is helping us change the way in which we engage with colleagues on the frontline.
The institutional impact of D2 fellowships
Institutionally, our experience tells us that the usefulness of fellowship extends beyond CPD. Given the scale of the awards, D2 fellowships are a driving force behind culture change. With the right support and training, the PSF is a framework which can be applied to various settings. Strategic buy-in is key but beyond that, we have been able to benchmark and monitor the impact on career trajectories and apply this across our recruitment, development and promotions criteria.
The evolution of fellowships at Manchester
Our University has operated a form of accredited fellowship scheme since 2008. Since then, the landscape of the higher education sector has changed dramatically but the PSF remains relevant. Despite the advent of technology and the introduction of hybrid and flexible working models (which accelerated rapidly during the Covid-19 pandemic), the framework has stood the test of time. There have been changes to the types of evidence required, and depth of reflection, but its capacity to influence real-life learning environments and aid professional development continues to assist a step-change in student support.
Our achievements
We are proud to be a frontrunner in opening up our fellowship scheme to junior colleagues over the past five years. We have seen a significant increase in undergraduates attaining fellowship and continue to be amazed at the high quality of applications. As a result, we now encourage colleagues to push themselves to apply for D2 fellowship (rather than Associate Fellow). This approach is in alignment to our commitment to work in partnership with students on key student-facing projects. For us, this is win-win. Students are subsequently more interested in teaching and learning and want to gain experience, which enables us to gain high quality feedback on how we can enhance our offer. It also provides us with a pool of highly trained students to work with.
Get involved
If anyone wants to be part of the mentoring and assessing team, we are always looking for additional colleagues and to get involved as we have more people wanting to be on the programme than we can take. Please contact:
The programme is free and open to all. To apply for a fellowship or get further information, visit:
Professor Judy Williams
Associate Vice-President for Teaching, Learning and Students