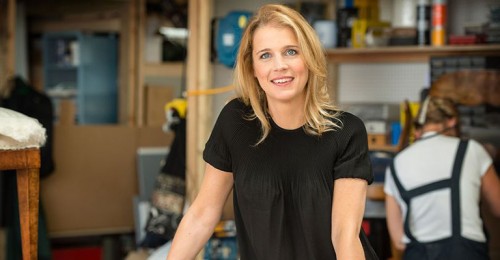 Danielle George: What's next for Flexible Learning?
The past year has been a real whirlwind for us all. With your help we shifted our direction of travel for teaching and learning at The University of Manchester towards a future blended and flexible model with the 'First steps to flexible learning' paper. From there we were able to grow our team by appointing five new academic theme leads from across the three Faculties, who all bring enthusiasm, expertise and brilliant ideas to the programme. We've also brought in a range of digital learning technologies and tools by working with colleagues in IT and others throughout the University, started work to update our Digital Learning Environment and rolled out the Jisc Discovery tool to staff and students to support them in developing their digital skills.
There's a lot more I could mention here, but it would stretch the word count on this blog. If you'd like to find out more about what Flexible Learning has enabled so far, take a look at the infographic on the left.
We've also produced an overview of the programme scope and wider aims on the right. (You can click on the image to enlarge each of the infographics)
Developing our Flexible Learning strategy with staff and students
---

"Our biggest focus over the last months has been to develop our Flexible Learning strategy by talking to as many colleagues and students as possible."

---
We organised open meetings, attended local events, and held more than 30 staff and student workshops to understand everything we need to consider to make this move a success. The staff workshops were designed and delivered by our network group theme leads. 12 academic and PS colleagues from across the University helped us to design and lead these sessions, based on their areas of expertise, and I cannot thank them enough for their dedication and input. For our student workshops, we had help from our Flexible Learning graduate intern and six Student Partners, who ensured that their peers could make their voices heard.
---

"I am also incredibly grateful to the staff and students (we had over 650 participants) who attended our workshop sessions, taking time out of their busy schedules to help us make sure that a diverse range of views were represented."

---
Together, we've tackled some of the key strategic themes for the Flexible Learning strategy: Accessibility; Assessment; Training and skills; Technology; Space on campus and Innovation.
It was marvellous to see staff and students coming together for the final workshop sessions to co-create shared outputs and recommendations for the Flexible Learning strategy and we got great feedback from attendees who said that working together demonstrated that staff and students want the same thing: a great learning experience for everyone at our University. So once again, thank you to everyone who attended.
---

"Your voices are the key to making our next steps a success."

---
Next steps to developing the Flexible Learning strategy
The work isn't over for our team though! Over next weeks, we'll be collating and analysing around 4000 comments, views and ideas that we gathered during the sessions and via our online feedback form. We will take a first draft of the strategy to Senate in July 2022, and we'll be sharing the engagement outputs and offering further opportunities for staff and students to feed in over the next months – look out for announcements on StaffNet and Student News.
What else are we working on?
One thing that has already come out of the engagement sessions quite strongly is that staff and students want more spaces to trial new technology, collaborate on projects and create media; such as videos and high-quality audio, for teaching, assessments, and course work.
I'm thrilled to let you know we've secured a space that will allow us to offer this – the new Flexible Learning Innovation Space will host podcasting and video suites, a tech playground where staff and students can familiarise themselves with new or emerging technologies and plenty of space for collaboration.
I'll let you know more about this very soon and we'll be inviting staff and students to get involved in the creation of the new Flexible Learning Innovation Space.
It's important to me that Flexible Learning at Manchester supports our on campus blended learning, as well as identifying new and different pathways to a Manchester education. A key question we'll be looking at is: what is the appetite for more degree apprenticeships, CPD, micro-credits and a stackable model to lifelong learning?
---

"I'm really looking forward to the months ahead and hearing your views on our direction of travel as we draft the Flexible Learning strategy."

---
We'll be going on another roadshow to share our progress and ask for your input, so look out for myself and Professor Steve Pettifer, University Academic Lead for Digital Learning at local meetings in your Faculty, Department or Division.
If you would like us to visit your local area to give an update, or would like to get in touch about anything else, please send an email to FlexibleLearning@manchester.ac.uk or contact me directly anytime.
I really look forward to hearing from you! I need your help to make sure the strategy includes what is important to you.