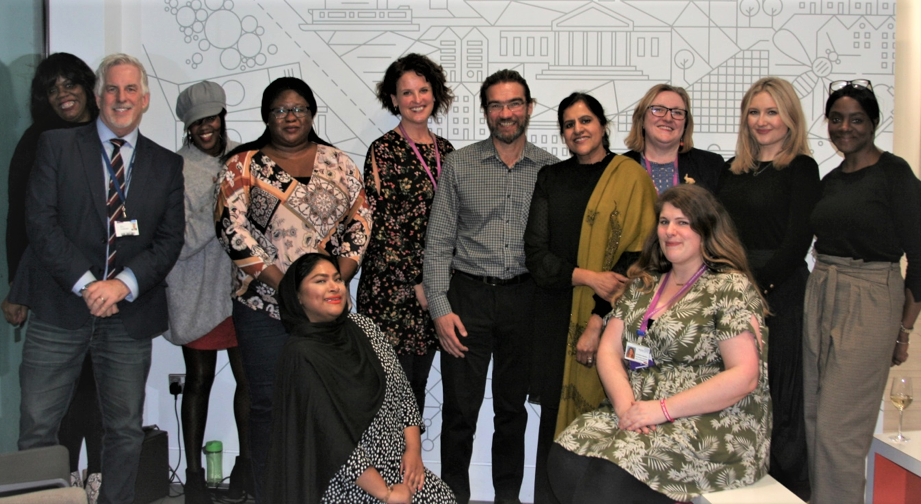 World Cancer Day 2020
Public Engagement describes the ways in which higher education and research can be shared with the public. It is a two-way process, involving interaction and listening, with the goal of generating mutual benefit. In this blog category, you will find out about the different ways in which the Faculty engages with the public through events, projects and training opportunities.
The University's Patient and Public Involvement and Engagement (PPIE) Cancer Forum recently organised a University-wide event for World Cancer Day. The event brought together the Manchester Cancer Research Centre (MCRC) partners, patients, University staff and students, and the public.
World Cancer Day, recognised annually on 4th February, is an international day of events aimed at raising awareness of cancer and encouraging its early detection, treatment and prevention.
To engage diverse communities across Manchester with World Cancer Day, the University's event was held at the Oglesby Cancer Research Building. "Creating connections with the communities across Greater Manchester highlight[s] two principle goals of our Social Responsibility agenda: Environmental Sustainability and PPIE" commented Dr Suzanne Johnson, Social Responsibility Lead for the Division of Cancer Sciences, who led the event.
The event included a number of different elements including talks, workshops and lab tours. One highlight included the Ecobricks session which enabled 28 children from a local primary school to learn about cancer research and to make their own Ecobricks from plastic waste. The children now hope to use the EcoBricks to build something at their school!
The event also included a session hosted by The Black and Minority Ethnic Research Advisory Group (BRAG) – an advisory group of diverse community leaders who provide expertise and advice on inclusive practices for health research in the Manchester Biomedical Research Centre and Clinical Research Facility – in making new connections with cancer research leaders in Manchester. The group highlighted some current blind spots in inclusivity and encouraged cancer research in Manchester to pledge to embed equity in cancer education, treatment and care, and to increase engagement in screening and early detection strategies. 
A series of talks from leading academics also featured at the event:
– Professor Rob Bristow on "The path to personalised medicine: The importance of understanding diversity"
– Professor Andrew Wardley on "How my personal cancer journey inspires future OUTREACH projects"
– Dr Helena O'Flynn & Ellena Badrick on "Detecting Cancer Early: The Essential Role of Research"
– Professor Cliona Kirwan on "The 4Ps study – Identifying Research Through Public and Patients Perspectives and Priorities"
– Marcella Turner (CanSurviveUK) on "The importance of cultural sensitivity in the cancer care of BAME service users"
– Tracy Grey (Public Programmes Team) from The Black and Minority Ethnic Research Advisory Group (BRAG) and cancer research on "Creating Connections: Embracing our diversity to improve research"
The day was extremely varied and very positively received. You can read more about the World Cancer Day event by reading the MCRC blog post here.
The PPIE Cancer Forum is chaired by Kat Cresswell (Public Programmes Team) and includes representatives from across the MCRC partners with a key role in PPIE activities. Funding for this event came from MCRC/FBMH Cancer Domain and NIHR Manchester Biomedical Research Centre.
For more information about other PPIE events, training and funding opportunities, you can sign up to our monthly digest, visit our website, follow us on twitter or email srbmh@manchester.ac.uk. For further PPIE resources, visit the Faculty's PPIE Toolkit.