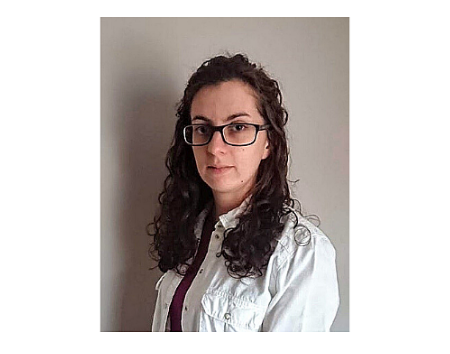 Award-winning Patient and Public Involvement (PPI) in Parkinson's Research
Public Involvement describes the ways in which higher education and research is carried out 'with' or 'by' members of the public rather than 'to', 'about' or 'for' them. In this blog category, you will find out about the different ways in which the Faculty involves the public in our events, projects and training opportunities.
The Postgraduate Research (PGR) Excellence Awards celebrate the contributions and achievements of staff and students in the Faculty's postgraduate research community. Categories for these prestigious awards include 'PGR Student of the Year', 'Best Outstanding Output' and 'Best Contribution to PGR Environment'.
This year's winner for the 'Best Contribution to Society' in the School of Biological Sciences (SBS) was Jade Pickering, PhD student, for her forward-looking approach in involving the public in her PhD research investigating Parkinson's disease.
In 2016, Jade received a Research Involvement Award from Parkinson's UK to help facilitate Patient and Public Involvement (PPI) throughout her PhD. At this time, she was looking to develop a behavioural intervention for people with Parkinson's who additionally suffer from Impulse Control Behaviours (ICBs). ICBs are usually a direct side-effect of taking the medication that is crucial for treating the symptoms of Parkinson's itself. To explore the impact of ICBs further, Jade and her team held a focus group at the University (facilitated by Parkinson's UK) with people who have Parkinson's and their family members. To stay in touch with these volunteers, Jade held teleconferences and maintained contact via email.
Highlighting the benefit of PPI, Jade commented: "The PPI volunteers were brilliant! They gave us so much feedback including where we'd made the wrong assumptions based on their lived experience, and when we had got things right."
Jade and her team worked with Public Contributors to balance the scientific rationale for the behavioural intervention with the needs of the service-users. As a result of the PPI, the planned study changed quite a lot, with the team focusing on developing a more personalised and patient-driven intervention instead of rushing through to run the trial originally planned. Since then, Parkinson's UK have been using Jade's work as a case study for inspiration to other researchers.
You can see some of the outputs from Jade's focus group here:
In addition to her PPI work for Parkinson's UK, Jade has:
helped set up the University's Open Research Working Group which has helped influence University policy,
co-founded the University's ReproducibiliTea journal club which aims to empower early career researchers who want to help make research more transparent and rigorous,
contributed to a section on PPI in the Turing Way project, which is a collaborative effort to write a handbook for reproducible data science,
presented some concerns she had with the current guidelines for writing systematic reviews outside of the context of interventional (and clinical) research at the July 2019 Society for the Improvement of Psychological Science conference in Rotterdam and set up an international collaboration to produce new guidelines, and
represented The University of Manchester for the 2019 United Nations Open Science Conference where the theme was "Towards Global Open Science: Core Enabler of the UN 2030 Agenda".
We are very impressed by Jade's hard work and dedication to PPI and we wish her a big congratulations on her award. To find out more about Jade's work, you can follow her on Twitter at @Jade_Pickering.
For more information about other PPIE events, training and funding opportunities, you can sign up to our monthly digest, visit our website, follow us on twitter or email srbmh@manchester.ac.uk. For further PPIE resources, visit the Faculty's PPIE Toolkit.