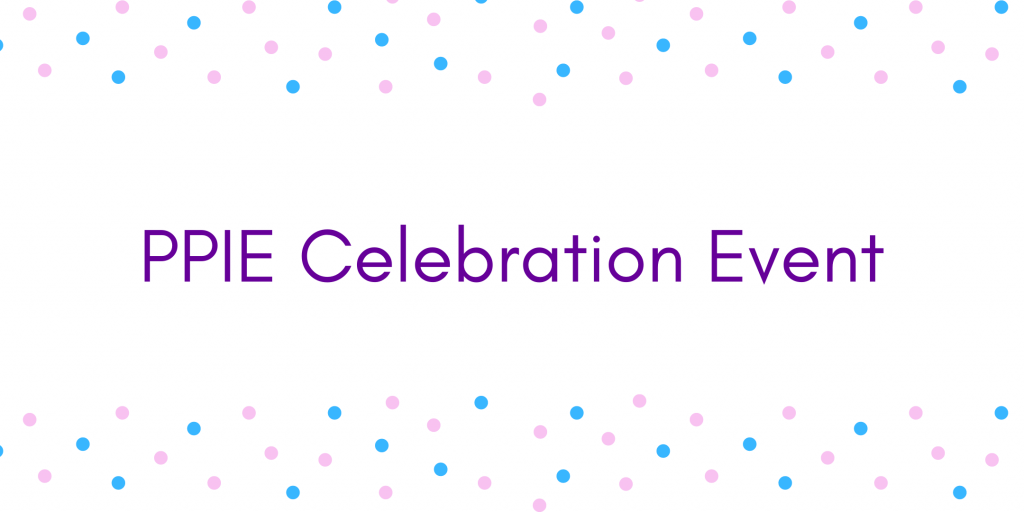 PPIE Celebration Event 2020 Speakers
On Wednesday 8th July, the Faculty is hosting the first ever online Patient and Public Involvement and Engagement (PPIE) Celebration Event. For this event we have a great line up of speakers – keep reading to find out more about them.
Dr Stephanie Snow, Co-Host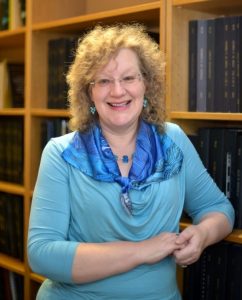 Stephanie is a historian of medicine and healthcare and the Faculty of Biology, Medicine and Health's (FBMH) Academic Lead for Community Engagement and Involvement. Her work on stroke has led to an ongoing collaboration with the Stroke Association to produce a series of workshops where undergraduate students from different healthcare courses and stroke survivors explore stroke together through art. She is also the project director of NHS at 70: The Story of our Lives, which is collecting stories and memorabilia from people who worked and were cared for by the NHS since its creation in 1948 to mark the 70th anniversary of the NHS. Stephanie is also is Co-Chair of the Faculty's Patient and Public Involvement and Engagement (PPIE) Forum.
Kay Gallacher, Co-Host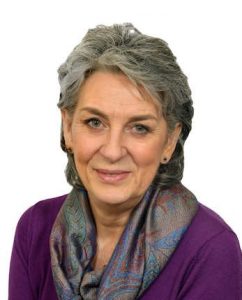 Kay is Co-Chair of the Faculty's PPIE Forum and has been a Public Contributor on many research projects.  Kay is the lead Public Contributor on a project developing a handbook and app for users of primary care services and is currently involved with six other projects.  Having a marketing and communications background, Kay likes to apply her skills to ensure that research findings are written in plain English and are accessible to the general public.  One of her personal objectives is to get more members of the public involved in research, particularly those from under represented communities.
Professor Peter Clayton, Opening Address
‌Peter was appointed Deputy Dean for the Faculty in February 2019. Prior to this he was Interim Vice-President and Dean of the Faculty in 2018, and Head of the School of Medical Sciences from August 2016 to 2018. He was previously Director of the Institute of Human Development at Manchester and is a Professor of Child Health and Paediatric Endocrinology and honorary consultant at the Royal Manchester Children's Hospital and the Christie Hospital.
Tony Heagerty, Guest speaker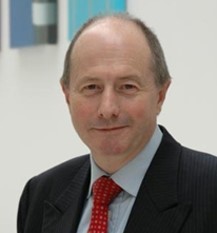 Tony is the Head of School for the School of Medical Sciences in the Faculty. Tony obtained his medical degree from UCL and his MD in Leicester. He won the International Society of Hypertension Outstanding Young Investigator Award and delivered the Royal College of Physicians' Goulstonian Lecture. He was Medical Director of the Manchester Wellcome Trust Clinical Research Facility until 2011. Tony was a Founding Member of the Academy of Medical Sciences and formerly a Member of the Academic Medicine Committee. He serves on the Nominations Committee of the Royal College of Physicians.
Susie Gear, Guest Speaker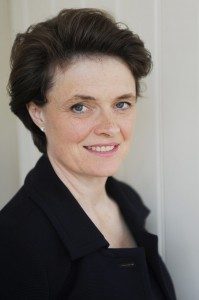 Susie's passion is using her experience in international business to facilitate the innovative patient/clinical/academic science/industry international collaboration that is creating a brighter future for those living with Alport Syndrome. Susie now has a portfolio of roles that include consulting projects for multinational businesses and government; contributing to executive education programmes and workshops at Oxford Universities' Saïd Business School; advisory work for the Institute for Government; an NHS board role as patient advocate on NHS England's Rare Diseases Advisory Group and most importantly the very enjoyable role of 'Organiser' for Alport UK's vital Information Days and for the series of International Workshops on Alport Syndrome.
Lindsey Brown, Guest Speaker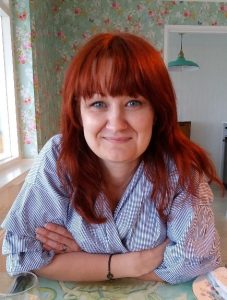 Lindsey has been a Patient and Public Contributor in both research and education for over 4 years. As a Co-Chair of the MAHSE (Manchester Academy for Healthcare Scientist Education) Patient Forum and Lay Representative to both their Blood Science programme and the aligned MSc in Clinical Immunology, she co-writes and delivers sessions and resources to help students understand the value of Patient and Public Involvement (PPI) and develop the skills needed in this field. This development of integrated PPI within Blood Science and Immunology received Highly Commended at the University's 'Outstanding Teaching Innovation in Social Responsibility' Making a Difference Awards and the Faculty's 'Outstanding Contribution to PPIE' award in 2018.
Dr Hawys Williams, Activity Lead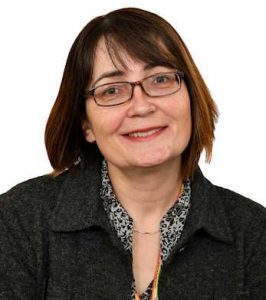 Hawys is the Faculty's Social Responsibility and Public Engagement Manager. The Social Responsibility and Public Engagement Team enables, engages and embeds Social Responsibility and all aspects of PPIE within the Faculty. Hawys trained as a research scientist working in labs and has since worked in project management, ethics and governance and PPIE in Higher Education, the NHS and in the third sector (Arthritis Research UK). When not at work she volunteers as a Girl Guiding Leader.