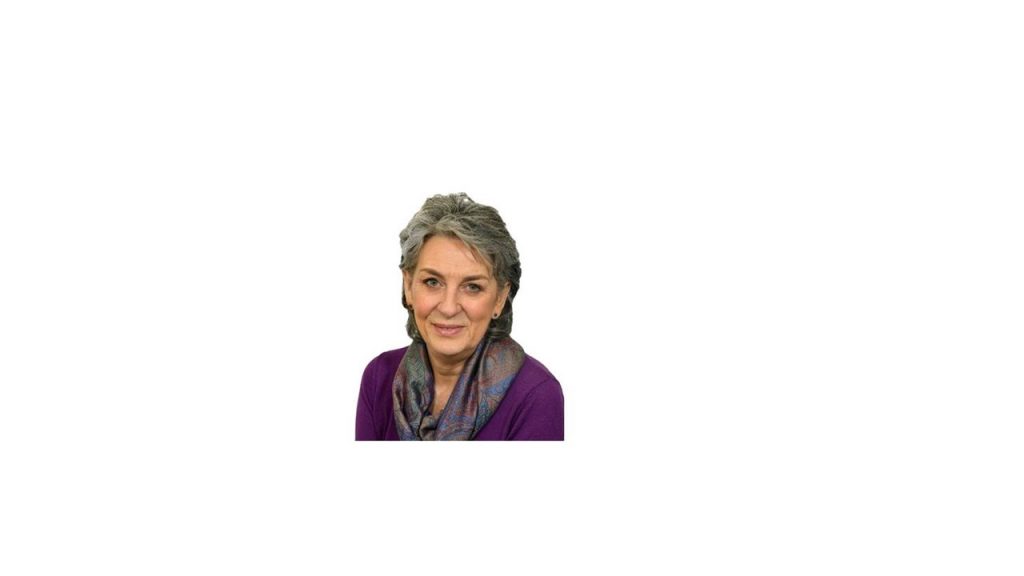 Kay's blog #5: Making a Zoom Video – Things We Have Learnt
Public Contributor Kay Gallacher is Co-Chair ofthe Faculty of Biology, Medicine and Health's (FBMH) Patient and Public Involvement and Engagement PPIE) Forum. She will  be writing regular blogs to provide an update on her Co-Chair role, the Forum and other PPIE activities.
Dr Rebecca Morris (Becci), Golda Gibson (Public Contributor) and I have just made a video on Zoom as part of a National Institute for Health Research (NIHR) Greater Manchester Patient Safety Translational Research Centre (Greater Manchester PSTRC)  project on patient safety.  As this was a totally new experience for all of us, we thought we'd share some of the things we discovered along the way, as some of you may be wanting to create your own video. It was fun to do and a great new skill to learn! Filming it virtually, at a distance was definitely a new form of involvement for us. We'd recommend giving it a go!
The general bits
Leave more time than you think for the process!  It's taken me in total about 4 hours to create a 3-minute video

Have your script ready and timed before you start the video recording process.

Preferably learn the script so you don't need to keep looking down at the words.  If not try and have the words on the screen.  Zoom recording still works if you have your script in one window and Zoom in another

Work out your background and what can be seen on the recording by tying to avoid mirrors and reflective pictures on the walls

Sort out lighting – it is better to sit facing a window rather than have a window directly behind you.  Lamps to the side of you create better lighting than behind or overhead

Position yourself so that you are not looking down into the camera – looking straight ahead is best.  Standing up seems to work well too.

This is the hard bit for me – you will have to look at yourself during the recording!

Smile and be animated, but don't wave your hands (it's very distracting).

Speak slowly and clearly.

Pauses are fine as they can be edited out.

Brevity is key
The technical bits
My main piece of advice is to practice that the settings work before recording the main piece to the camera as each computer is different.
For the optimal recording settings follow these instructions: 
Using the latest version of Zoom, open the settings menu (via the bolt icon on the top right of the zoom home page) and navigate to the Recording tab. You may need to open Zoom in a web browser to access these settings.

Select the location where you want to store your recording by using the change option and selecting the folder on your computer as the destination for your finished files.

In the list of tick boxes on the right hand side – make sure the following boxes are ticked

 Record a separate audio file for each participant.
 Optimize for 3rd party video editor.
 Record video during screen sharing

Move up to the Video tab
For sound:
Some people may find there are some issues with sound interference on their recordings. To try and avoid this please make sure you are in a room without any other noise (e.g. phones, TVs etc.). You  may find that headphones and a microphone may improve the audio recording.
To test the recording:
Log into Zoom and 'start meeting' with just yourself and then press the round button icon in the centre of the menu options to record. We'd recommend just talking normally about anything for a minute or two. When you have finished zoom will convert the recording and store it on your computer in the folder you have selected. You will then be able to open that folder and select the recording to watch it back and check that everything is OK.
To help with editing, before you start to speak and when you finish speaking try not to move for 20 seconds as this will allow transitions to be added in the edit without cutting out any words.
When you have finished recording:
Make sure you press the recording icon again to finish recording. Zoom will then convert the recording and save it to the folder that you have selected on your computer.
To share your recording:
WeTransfer is a free file transfer site https://wetransfer.com/  Simply download the site (you don't have to register).  Click on Add you Files – it will take you to your yellow box. Click on the file you want to send. Then add in the recipients email address and add your email address.  WeTransfer will then send your file across and the recipient has 7 days to open it.
Good luck and most importantly – Have fun!
We'd love to hear from you regarding any videos you have created for your Patient and Public Involvement and Engagement (PPIE) activities. Please contact srbmh@manchester.ac.uk with details.
Best wishes,
Kay
For more information about other PPIE events, training and funding opportunities, you can sign up to our monthly digest, visit our website, follow us on twitter or email srbmh@manchester.ac.uk. For further PPIE resources, visit the Faculty's PPIE Toolkit.