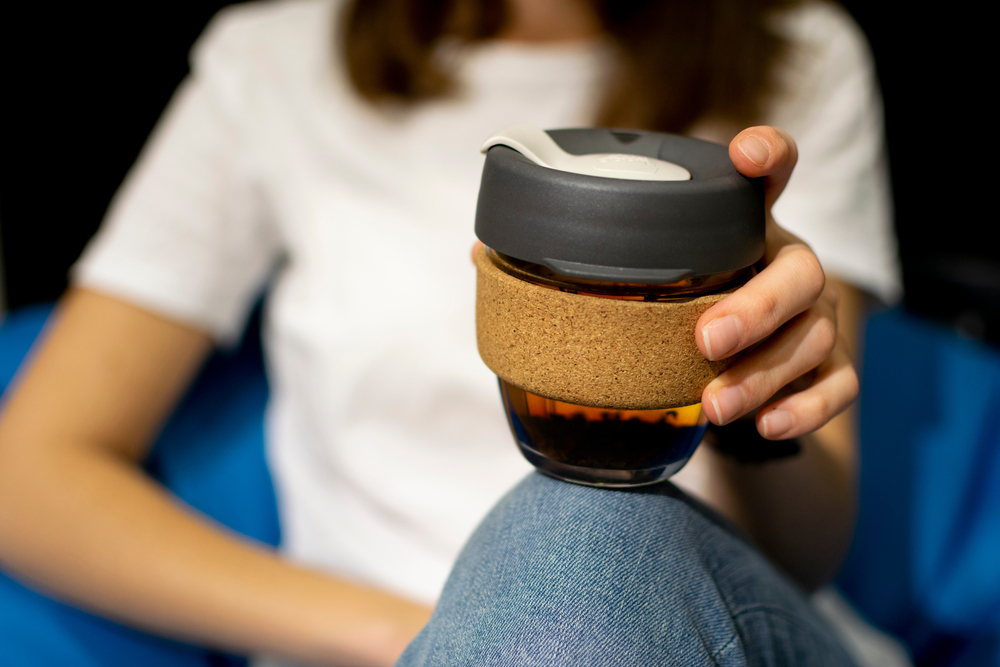 Single use coffee cups: recycle, avoid or dispose of in the general waste bin
As part of the National Cup Recycling Scheme, Kerri Smith (Cardiovascular Science), has generously volunteered to collate single use coffee cups to recycle at the local Costa Coffee on Oxford Road.
Cups are coated inside with a thin plastic film to avoid leaks and maintain the heat of your drink. This makes cups notoriously difficult to recycle as it is hard to separate the paper from the plastic. They also tend to have liquid in them, making their collection difficult/dirty.
It is good to know some companies are working on recycling them, but please keep in mind that currently, it still takes a lot of carbon and water to produce the disposal cups, transport them, and process them for disposal/recycling.
At home and on campus, these cups should be disposed of in the general waste bin for incineration. Unfortunately, many end up contaminating the three main University recycling streams (paper, plastics, cans…) and many 'recycle' bags are rejected and added to the general waste because of this contamination.
Good coffee shops actively encourage customers to bring a reusable cup, with incentives such as extra loyalty points, a price discount, or a price increase if you request a disposable cup. Costa doubles the loyalty points when you bring your own reusable cup, so you get a free drink after buying only 4 drinks! For more information, visit their website.

Kerri is located in the Core Technology Facility and is collecting these cups for recycling in the kitchen area on the third floor.
On campus, our takeaway cups are made from Vegware and not plastic. With each hot drinks purchase, there is a 20p charge for a disposable cup. Funds from these charges are then put towards sustainability and community projects. Whilst this is much better for the environment, Food on Campus are still keen to promote a more sustainable solution. As such, we encourage you to use your own reusable cup. Bring your own from home or buy one from any of the Food on Campus outlets.
Find out more about sustainability with Food on Campus.
To find out more about Environmental Sustainability: visit the Faculty's intranet page, website or contact srbmh@manchester.ac.uk. For more information on Environmental Sustainability at the University watch this short film or visit their website.