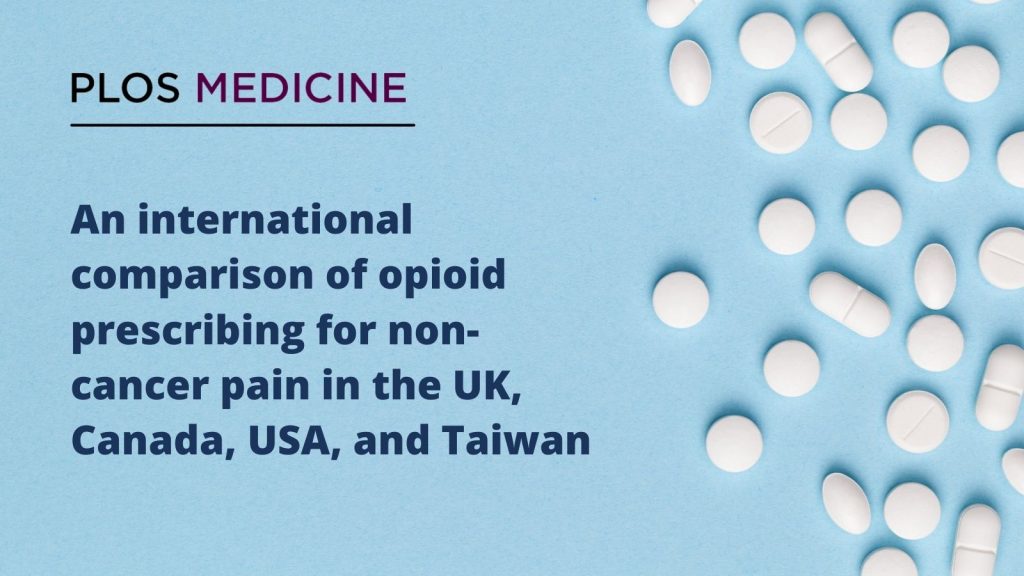 [Infographic] International comparison of opioid prescribing
The opioid epidemic in North America has been driven by an increase in the use and potency of prescription opioids, with ensuing excessive opioid-related deaths. Internationally, there are lower rates of opioid-related mortality, possibly because of differences in prescribing and health system policies. 
In our recent study we compared opioid prescribing rates in patients without cancer. We analyzed data from 2,542,890 adults who were prescribed opioids for the first time between 2006 to 2016 in 4 countries and 5 jurisdictions (United States, Boston; Canada, Quebec and Alberta; United Kingdom; Taiwan). In addition, we evaluated differences in the type, strength, and starting dose of medication and whether these characteristics changed over time.
Find out the key results, summarised in the infographic below.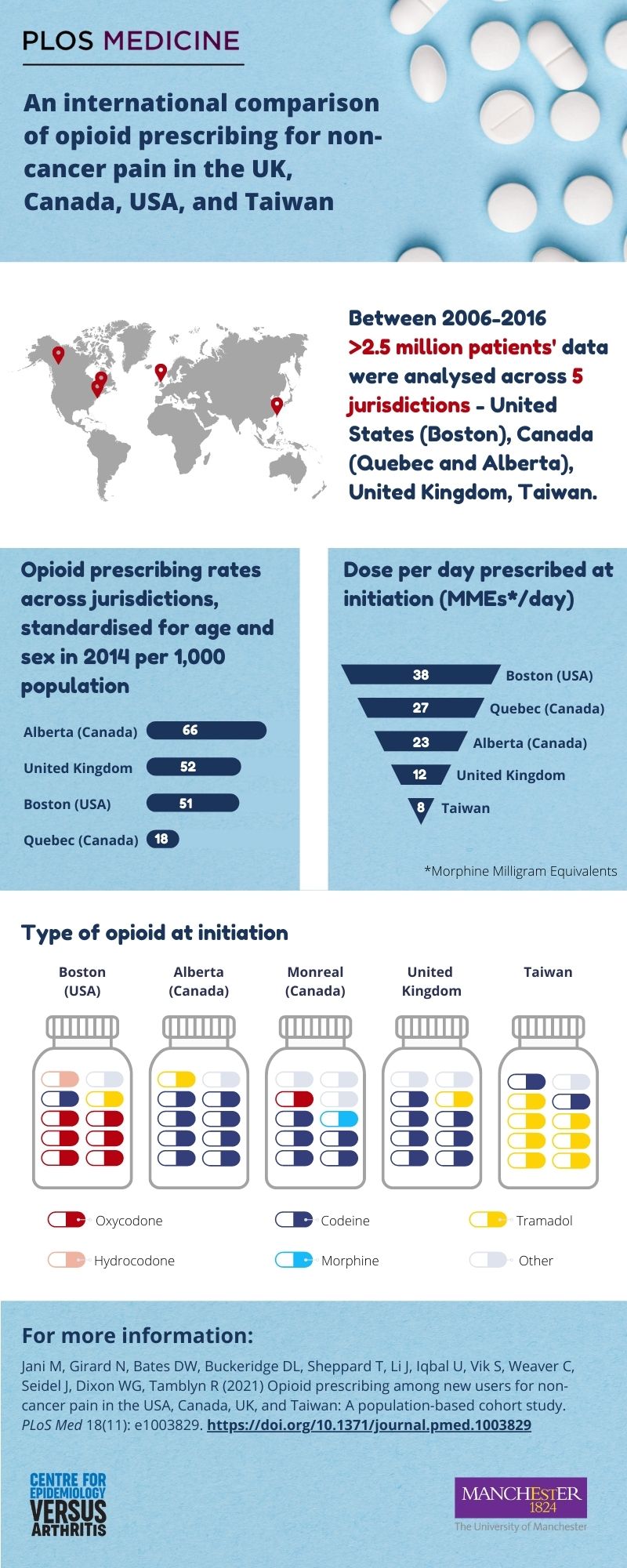 Download this infographic (PDF)
Publication
Jani M, Girard N, Bates DW, Buckeridge DL, Sheppard T, Li J, Iqbal U, Vik S, Weaver C, Seidel J, Dixon WG, Tamblyn R (2021) Opioid prescribing among new users for non-cancer pain in the USA, Canada, UK, and Taiwan: A population-based cohort study. PLoS Med 18(11): e1003829. https://doi.org/10.1371/journal.pmed.1003829