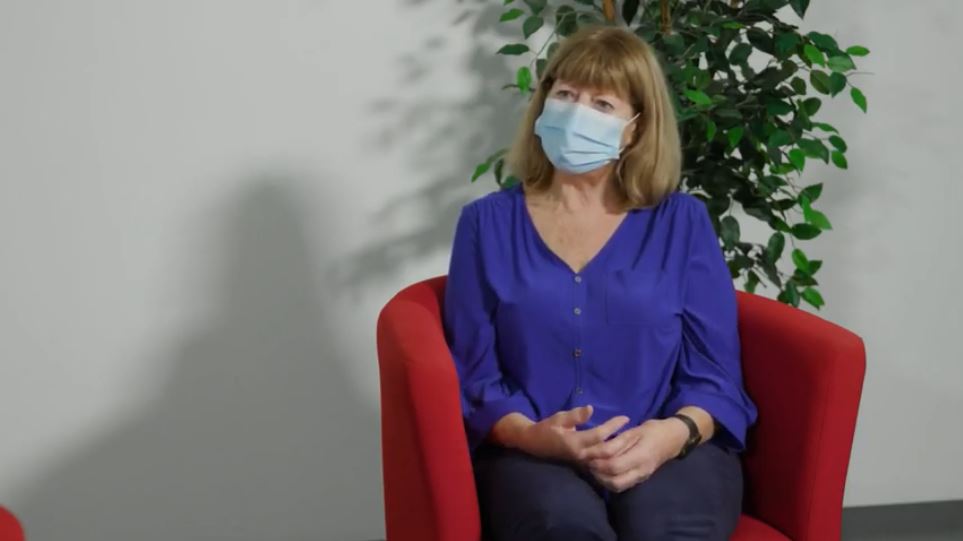 Lights, Camera, Action: Patient Partner on the Set and Behind the Research
By Karen Staniland, Patient and Public Involvement and Engagement Lead for the REMORA project.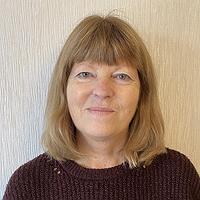 Many of us experiencing rheumatoid arthritis (RA) can relate to the frustrations of six-monthly clinical outpatient consultations at a hospital. Although these appointments are important and valued, it is often difficult to remember to report how you have felt on a day-to-day basis because, on a good day, you tend to forget about the bad days. Those long gaps between clinic visits can really test us to form an accurate picture of how we had been during the previous months. Unfortunately, too, in the current climate of Covid-19, some of these appointments are now being delayed or cancelled, and health care professionals have to make more judgements based on remote patient assessments and examinations. Concurrently, it is also noticeable that there has been a surge in information seeking on NHS digital services which implies to me an atmosphere of impending health care change which may further affect our outpatient appointments.
Setting the Scene
As a patient with rheumatoid arthritis, I am part of the Patient and Public Involvement and Engagement (PPIE) group for the REmote MOnitoring of Rheumatoid Arthritis (REMORA) study. This research project seeks to improve patient involvement and understanding in reporting daily weekly and monthly symptoms of swollen and tender joints between clinical visits. Symptoms will be recorded on an app, developed for this study, which can be downloaded on a smart phone or a tablet. Behind the scenes, these daily symptoms will be uploaded and accessible for health care professional to view at the outpatient consultation. The REMORA PPIE group was instrumental in the first stages of the research project in giving feedback to the research team and explaining patients' needs.
Pre-Production
At a PPIE meeting in September 2020, it became apparent that none of us really had a clear picture of how to examine our own tender and swollen joints, although we had experienced the disease for many years. To help with this, our first thought was initially related to the idea of having some pictures of swollen joints within the app, but this evolved to actually learning how to examine joints ourselves.
We decided to undertake an online search about what was already out there. Interestingly, we found papers showing health care professionals how to examine patients' joints, but not on how patients can self-examine their joints. The papers were useful in providing a background on the different joint count methods, but none of the available videos or additional resources gave us the confidence on how to self-examine our joints. This led to a lively discussion in the PPIE group about the possibility of developing our own video on how to self-examine for tender and swollen joints.
Frame
The entire PPIE group were very keen to be involved in making the video. Unfortunately, it soon became evident that this would not be possible during the current climate of Covid-19. It was agreed with the group that one patient (me, the PPIE lead) and one health care professional (Tricia Cornell, Rheumatology Nurse Consultant) would have to be sufficient, with valued feedback from the PPIE group at every stage of development. We were relieved when the core working group, involving the rheumatology clinicians, project, and communications managers, was formed to help us deliver the video.
As the patient involved with the video, I had a Zoom meeting with Tricia and I initially felt, perhaps naively, that an unscripted dialogue between us would be sufficient. We learnt very quickly, however, that we needed to create a draft storyboard/script for the video and get the PPIE group' feedback and input. We initially drafted an outline of how we felt this should go, but it actually took a lot of work, seven updated versions, with feedback from Dr Charlotte Sharp, who led the development of a video, the REMORA research team, and the PPIE group. To incorporate all the details, alongside the storyboard we prepared a PowerPoint presentation of potential images to illustrate our points.
Action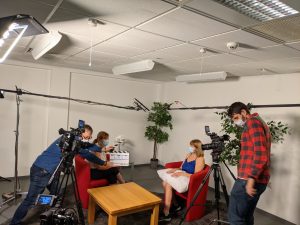 We agreed a feasible filming date with Media Services at the University of Manchester at the beginning of December 2020 and, (after appropriate risk assessments and safety measures in place) all arrived at a deserted campus which was somewhat weird. However, I think due to the detailed preparation, filming was relatively straight forward, and it was really nice to meet up with colleagues whom I had been speaking to through Zoom for the last six months!
The Launch
The video is now released. It went through a number of revisions before we were happy, with valued feedback from the PPIE group, particularly on the intended images and joint lines, which were all changed. After watching the final video, we certainly feel more confident about examining our own joints!
Involvement in research studies I believe, is important for any patient and, if you are considering this, I would recommend it. For myself, being a patient partner helps to turn a negative situation into a positive experience. If our video helps other patients, or even one person, it will be worthwhile. We are also delighted to see that there have been more than a thousand views during the first week of the launch! We really hope that you like the video and share your comments and feedback to understand how we can improve it.