Emilie Combaz writes Helpdesk Reports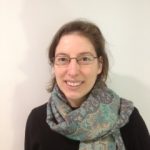 Emilie Combaz, HCRI Research Associate, has written a number of Helpdesk Reports. These reports are requested by advisors from the Department for International Development on subjects that they would like more information on. Emilie researches the topic and contacts experts before writing the report.
Emilie has written reports on:
The effectiveness of child protection programmes in developing countries. This report got picked up by ReliefWeb.
Poor people's rights and successful legal actions.
The effectiveness of humanitarian interventions to support community resilience.
Great work Emilie!