Connecting Humanitarianism to the Next Generation – the rise of Humanitarian Educators
This blog has been written by Amanda McCorkindale, Lecturer in Humanitarianism and Global Health at the Humanitarianism and Conflict Response Institute (HCRI). To mark the launch of HCRI's new online CPD in Humanitarian Education, Amanda blogs about how young people engage with the topic of humanitarianism and the vital role educators play,
Young People, Apathy and Humanitarianism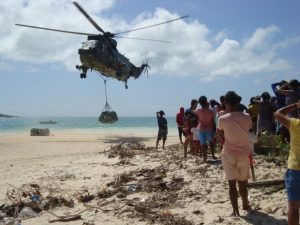 How do we engage with the next generation effectively when trying to tackle and understand humanitarian responses?
Are we relying on their innate ability to evolve towards being a 'humanitarian' based on engagement through charity fundraisers?
Do humanitarian organisations have a responsibility towards educating young people?
These questions have been at the forefront of my mind since I trained as a secondary Social Studies teacher in the United States over twelve years ago. During my time as a teacher in the US, Scotland and England I was fascinated by what motivated young people to engage with charities and humanitarian endeavours. I found time and again that students were eager and enthusiastic to participate with humanitarian initiatives, and they were far from apathetic, but too often they failed to understand how their efforts were helping or to see the wider picture. This led me to the Humanitarian and Conflict Response Institute (HCRI) where I went on to study a PhD jointly with the Manchester Institute of Education at the University of Manchester into humanitarian education.
Throughout this research I found that students did want to engage with humanitarian topics and help their local and global communities and that their enthusiasm was at times boundless. Key themes from this research have gone on to form HCRI's brand new CPD unit in Humanitarian Education, which explores how we can engage young people with humanitarian topics through key pedagogical and humanitarian methods.
An Empathetic Spectrum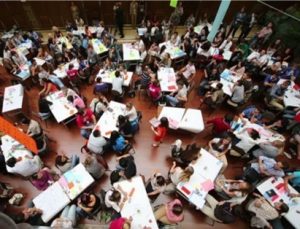 One key theme that developed from my research was how young people engage with 'the other', the concept where an individual is perceived by the group as not belonging.
I found throughout the interviews, observations, and endless document analysis that students engaged with through feelings of empathy and 'feeling with' the other. Building on this, using the student voice, agency and empowerment educators can help engage students towards empathising with the people and organisations they are trying to help or develop a greater understanding of the humanitarian response they are studying. Creating a lasting connection for students that will resonate with them for years to come.
The Rise of Humanitarian Educators 
What does it mean to be a Humanitarian Educator?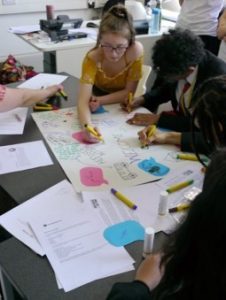 A core finding within my research was the role of humanitarian educators—humanitarians who are working as educators, whether this is in a classroom or informally through youth work. One of the pillars of this approach is exploring the ways in which the core humanitarian principles may be internalised by educators and reflected within their teaching practices, ultimately being humanitarians working within the educational field.
Humanitarian organisations have been producing resources to aid this transition and there have been recent movements coming from the International Federation of the Red Cross to 'operationalise' the principles (Beeckman, 2016) or to 'teach humanity' through Project Humanity. These approaches provide the groundwork towards being a humanitarian educator and this rising trend within humanitarianism.
This is something that sparked my interested in developing a short online programme to help guide educators and practitioners in humanitarian education.
Get Involved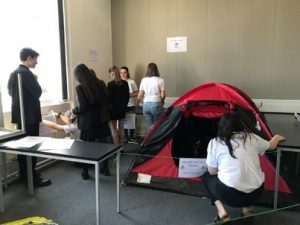 Recognising the qualities of being a humanitarian educator and internalising them, will help you to gain a better understanding of how to engage young people with these topics and support you when teaching, what are at times, challenging topics. The online Humanitarian Education CPD will help educators identify how best to approach current humanitarian events and responses to best reflect the humanitarian principles as well as encourage students to empathise with others.
The world is currently having to adapt their educational perspectives in response to the global pandemic of Covid-19. The importance of education and understanding the role of humanitarianism and understanding the human connection to 'the other', is more important now than it has ever been before.
If you're interested in having the skills and methods to educate and support students to engage with these topics in a meaningful way, register today for the online Humanitarian Education CPD.