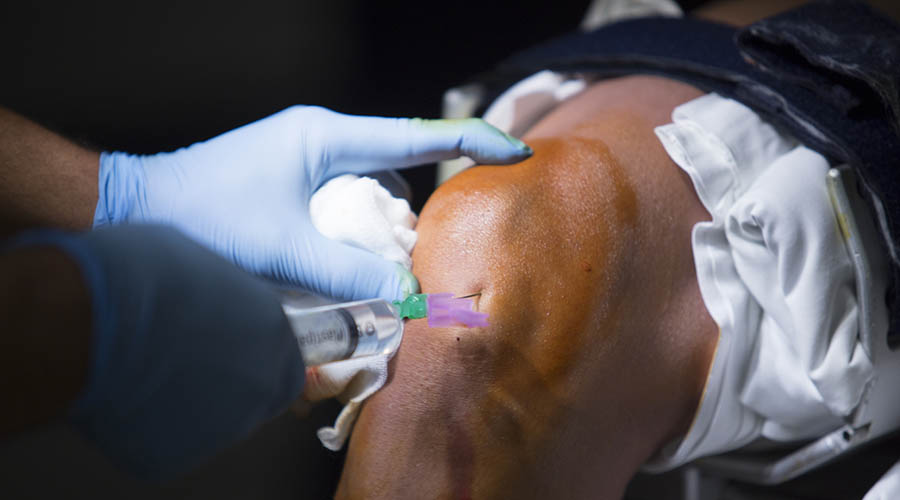 Synovial tissue volume: a treatment target in knee osteoarthritis (OA)
What we did?
Steroid injections are widely used in managing painful knee osteoarthritis. In this study supported by Arthritis Research UK, men and women aged over 40 with painful knee OA received a steroid injection into their knee joint. Using magnetic resonance scans to image the knee joint the results showed that the thickness of the lining layer of the joint, known as the 'synovium', shrank following the steroid injection and that this was related to the degree of pain reduction. Furthermore among those whose pain recurred during 6 months follow up the thickness of the synovium increased.
Why is this important?
Synovium thickening is usually due to inflammation and the results suggest that pain reduction following steroid injection is at least in part related to reduced synovial inflammation.
Publications
(O'Neill TW et al.(2015). Synovial Tissue Volume: A Treatment Target in Knee Osteoarthritis (OA). Ann Rheum Dis, [Epub ahead of print], eScholarID:263833 | DOI:10.1136/annrheumdis-2014-206927)