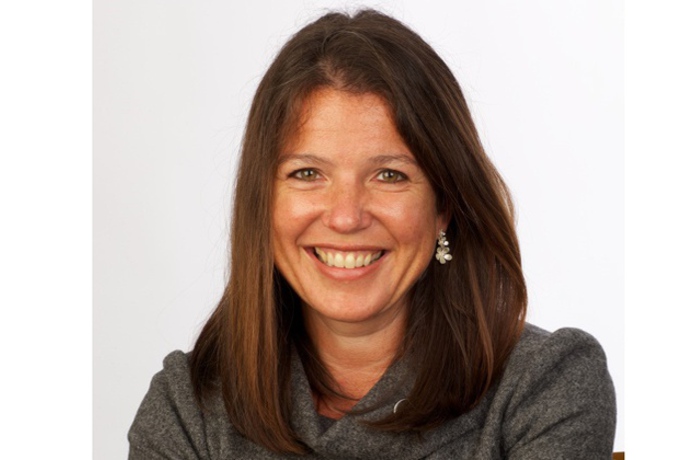 Adèle MacKinlay: from Human Resources to People and Organisational Development
Today (Monday, 1 November) marks a significant step as the Directorate of Human Resources changes its name to the Directorate of People and Organisational Development (which may be shortened to People and OD, but please not POD!)
So why a name change and why now?  In many organisations, HR is a support function, concerned with the efficient management of the employment process.  Whilst carrying out the day-to-day transactional work is – and will continue to be – very important, it is only half the story.
Organisational development (OD) is much more about helping people and the places they work to grow and flourish, to adapt and prosper, to be inclusive.  It's about enabling positive change by creating an employee experience that helps us attract and retain the very best people.  It's about ensuring the kind of culture is in place to maximise everyone's potential and understand what and how they contribute to our University's vision and mission.  It's about working alongside Faculties and Professional Services to be the best version of ourselves. 
The work we do going forward will be essential to delivering the 'Our People Our Values' theme which lies at the heart of our University's strategic plan Our future. 
Simply put, we will deliver outstanding service to colleagues. We will lead initiatives which ensure a first-class employee experience for all.  We will work to enhance Manchester's reputation as a great and inclusive place to work, a place where all colleagues can thrive professionally and where wellbeing is at the top of our agenda. By working collectively towards our shared goals, we will achieve great things together.
Over the coming months people from across our University community will be invited to get involved in developing our new People and OD strategy which will be our blueprint for the future.
What we deliver for our University is, however, just part of the story.  How we deliver our service is critical.  Through our work we will bring our University's values to life, demonstrating knowledge, wisdom, humanity, academic freedom, courage and pioneering spirit. 
Importantly, we will lead the way in shifting Manchester's culture to one in which trust and kindness underpin everything that we do.  In Stephen Covey's words from his book, 'Move with the speed of trust': "The simple, often overlooked fact is this: work gets done with and through people. There's nothing more impactful on people, their work, and their performance, than trust." 
Kindness, a combination of being friendly, generous and considerate, can literally move mountains.  Being kind in the workplace strengthens relationships and satisfaction and makes work more enjoyable and meaningful. 
At the moment colleagues from across the University are being asked to contribute ideas to reduce time pressures and I'd invite you to send your thoughts to staffsurvey-reducingtimepressures@manchester.ac.uk before 12 November.
In addition, I've invited colleagues from across our Directorate to send my leadership team their ideas for short-term changes and innovations which we can put into practice quickly to help us all work more efficiently and effectively.  If you have any thoughts or ideas to share, please do post them in the comments below.  Thank you for taking the time to read this and I look forward to working with you over the coming months.