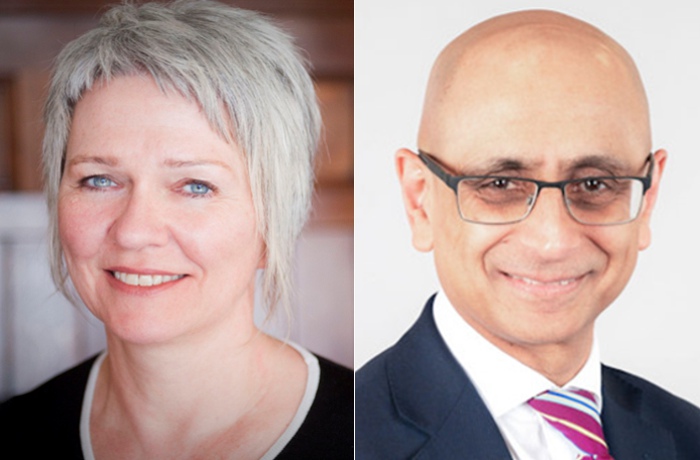 Colette Fagan and Nalin Thakkar: Getting ready for COP26
To tackle the greatest crisis of our lifetime – climate change – our University is undertaking agenda-setting work to help ensure a sustainable planet. We are driven by our commitment to social responsibility, one of our three core strategic goals, and we are dedicated to using the full range of our knowledge and influence for the benefit of society.
Ranked number one in the world for societal impact (THE University Impact Rankings, 2021), we're delivering innovative solutions to the climate crisis through our research, teaching, operations and external engagement.
Our community of 600+ energy and climate change researchers have influenced how the United Nations addresses greenhouse gas emissions, helped local authorities reduce carbon emissions and transformed sustainable city transport. Four of our five research beacons of interdisciplinary and world leading research excellence – advanced materials, biotechnology, energy and global inequalities – are directly engaged in finding solutions to the greatest climate questions.
Our collective expertise is assembled in our Sustainable Futures platform which encompasses the breadth of our interdisciplinary research, spanning the social science, arts and STEM sciences, addressing different aspects of the climate crisis and sparking new ideas and solutions. By collaborating with governments, businesses and communities, and creating partnerships to shape responses, our researchers develop end-to-end solutions that tackle the challenge from every angle.
Through our teaching we're nurturing the next generation of change-makers, empowering our students – a 40,000-strong force for positive social change – through initiatives such as The Sustainability Challenge and Creating a Sustainable World course. By embedding sustainability into our teaching and postgraduate research, we equip students with the skills to improve lives for future generations.
Finally, as a University community, we inspire through example. Our 50,000 Actions programme is the largest environmental sustainability initiative in the higher education sector; we have set ourselves the target of being zero carbon by 2038; and will have eliminated all avoidable single-use plastic in our catering, stationery and labs by 2022. Through our Laboratory Efficiency Assessment Framework we've already generated a reduction of more than 26,000 plastic items per year, underpinning sustainable practices into our teaching and research.
This November, a delegation of nine University of Manchester researchers will attend the UK-hosted COP26 to observe the negotiations that will be fundamental to securing the future of our planet. They will engage with attending governments, businesses and civil bodies by sharing their academic insight to inform and influence decisive action. What they learn from the COP26 negotiations will inform their research, ensuring Manchester continues to play a leading role in the development of real-world solutions.
Attendance at COP26 is just one example of how we're catalysing climate action.  We're continually finding new means to deliver environmental sustainability. This week alone, we've shared the innovative ways we've tackled the UN's Sustainable Development goals over the last 12 months, and used the Manchester Festival of Climate Action to bring policy, industry and academia together to drive action. Our commitment will be further brought to life through the Sustainable Futures launch on 20 October and our Climate Questions communications campaign.
2021 could be a turning point for climate change. The climate crisis is the number one issue facing humanity; what we do now will profoundly affect the next few thousand years.
At Manchester our mission is to be recognised globally 'for the benefits we bring to society and the environment'. Ranked among the world-leading research universities, we're committed to using our research, teaching, and our track record of innovation and civic engagement to help drive the change needed.