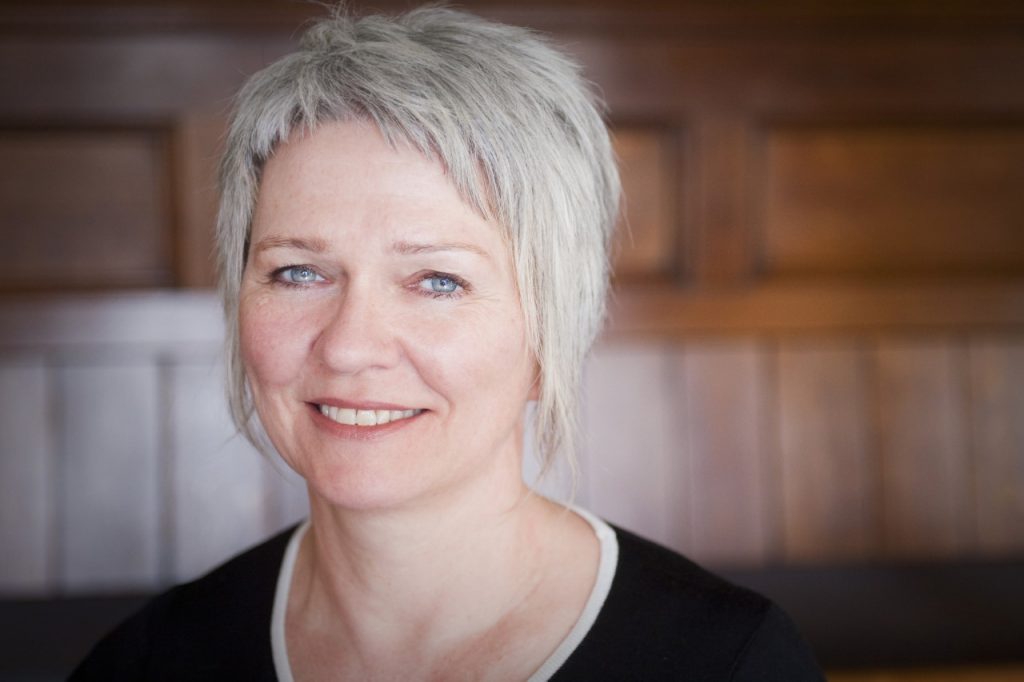 Colette Fagan: REF2021 results countdown – what it is and why it's so important
Research and discovery is a core part of our University's mission and strategy.
Like many, I am proud of the quality and reach of our research and the research environment which we provide to enable our researchers to thrive. The quality of our research and its impact is recognised internationally by our world-class standing in global league tables, including our leading contribution to the delivery of the UN's Sustainable Development Goals framework which is consistently celebrated in the Times Higher Education Impact Rankings.
The latest evaluation will arrive on 12 May, when Research England will announce the REF2021 results.
As we await the results let me summarise what REF is, what it involves and why it is important.

What is REF?
REF stands for the Research Excellence Framework. It is the system for assessing the quality of research in UK higher education institutions. REF takes place approximately every seven years.

How are we assessed?
Each university decides which subjects, or disciplines – called Units of Assessment – to submit. Each Unit of Assessment is evaluated on the quality of its submission across three components to produce an Overall quality profile:
Outputs (60%): mainly publications, but also other outputs such as datasets, art exhibitions, music compositions.
Impact (25%): a selection of case studies which show how our research has created benefit for society – such as economic, environmental, health and well-being, or cultural enrichment and understanding.
and research Environment (15%): what the university provides to foster an environment and culture in which researchers can excel. This includes how we support and develop our PGRs and other Early Career Researchers; the quality of our library, research facilities and infrastructure; the professional service expertise that support research and impact, and so forth.
Each Unit of Assessment is assessed by a panel of experts. The panel comprises senior academics from the UK and wider afield to give an international perspective, and a range of research users.

Why is REF important?
From tackling cancer and poverty to finding the energy solutions of the future, our submission shows we make a real difference to the quality of people's lives across the globe.
It is important for three other reasons.
Funding – The REF results determine how much 'Quality Research' ('QR') funding we will receive. This public funding is allocated by Research England to enable universities to make strategic investment to support research. Our annual QR for the last seven years was based on our REF2014 results and in 2020/21 this was equivalent to 18% of the research income we secured through winning competitive research grants and contracts.
Reputation – Our results help us to attract research funding from industry, charities and government agencies that want to collaborate with us. Our research reputation is also a magnet for recruiting the best researchers and students, particularly international students. All of this feeds into our position in global league tables, which further bolster our reputation and international standing.
Quality – REF provides evidence about the quality of university research in the UK, and its impact to make the world a better place. This helps to demonstrate the value of research to the government and other research funders, and our wider community. In particular the REF evidence influences the Government's decisions about the public funding which flows through UKRI (£7.8 billion in 2021/22) and directly through Government ministries.

How did we do last time?
In REF 2014, 83% of our research activity was judged to be 'world-leading' (4*) or 'internationally excellent' (3*). We were ranked fifth for research power, which is a measure of the quality of our research multiplied by the number of researchers at the University.

How have we prepared for REF2021?
The University of Manchester REF submission is one of the largest in the UK. We submitted 2,400 eligible staff, 5,200 outputs and 160 impact case studies across 31 Units of Assessment.
Assembling a submission of this size could only be achieved by strong team effort – by researchers and professional service colleagues across the University working together over several years to prepare the required documents and evidence.

What happens next?
The results will be released publicly on May 12. Research England does not publish University rankings but the media will do so. We will let our colleagues, students and the wider world know how we get on.
REF helps us gauge our progress in our ambition to be among the top 25 world leading research universities in the world for our research, innovation and impact, and for the benefits we bring to society and our environment.
The results complement our position in global rankings and other evidence that our University is a great place to do research, to discover and to learn. We know that our world-class research environment and facilities enable our researchers to make breakthroughs which bring benefit to society and our planet; and where our research and research facilities infuse our students' learning experience. We also know that our research plays a pivotal role in our University's social responsibility commitment; including to both the global sustainability goals and to our city and region through our civic engagement.
A selection of impact case studies are featured on the research impact pages, a small selection of the life-improving impact our research is making.

Thank you
Let me close with a big thank you to our researchers and professional services teams for working together to realise the ambitions of our Research and Discovery Strategy, and for preparing our REF submission. The scores will be very close for some universities. But I am confident we will have research successes across the University to celebrate next week!
Colette Fagan,
Vice-President for Research
You can watch the full video of Colette explaining REF and why it's important below: